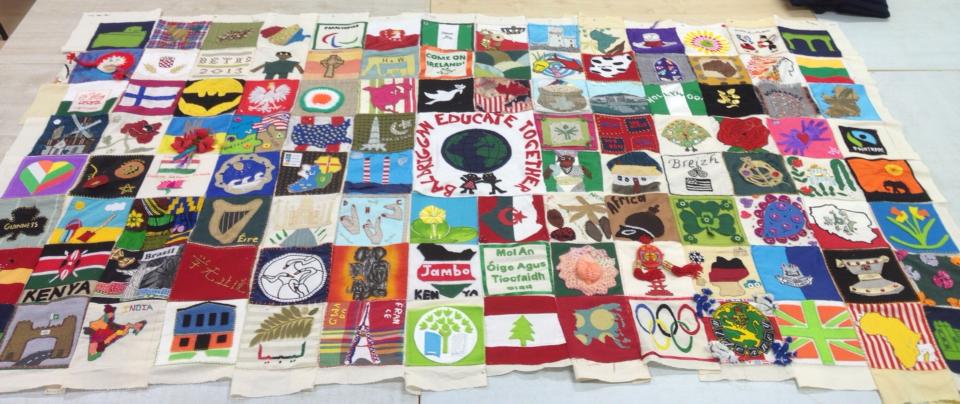 The official unveiling of the Balbriggan Educate Together National School quilt project took place on the 20th of September 2013.
Parents from Balbriggan ETNS worked together to make the quilt that reflects the cultural diversity of the school community, which has parents from over 40 different countries of origin. Each of the 112 squares tells the story of somebody's life, country or family.
Over the last year, parents met up to share their skills and stories while they stitched together all of the squares. The symbol of Balbriggan Educate Together is in the centre of the quilt, as the school is what binds all of the families together.
We're very proud of the pupils and parents who were involved in this year long, multicultural project, and we're delighted with the results, said the principal of Balbriggan ETNS, Fintan McCutcheon.
At the unveiling of the quilt, some of the parents shared their story with the audience. The quilt is now on display in the school foyer where visitors are welcome to call in and see it.
This video shows the process of creating the quilt.