This page on the website carries information and application details for roles that become available in the national office and Principalship roles in our network. For teacher and ancillary staff vacancies in Educate Together schools, please refer to the Education Posts website.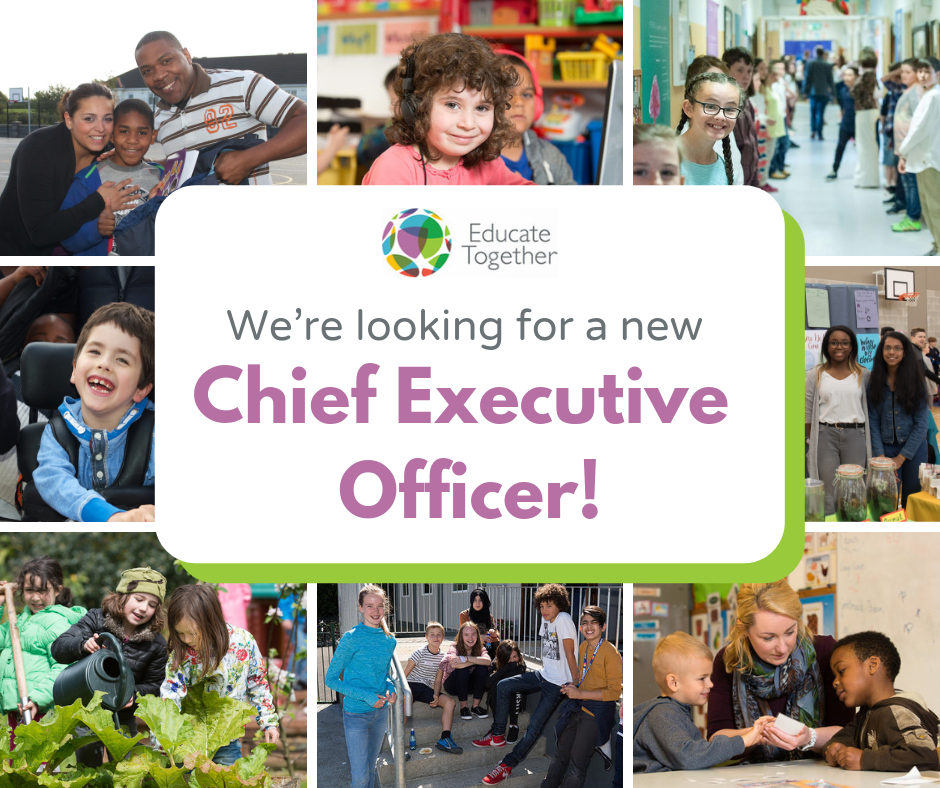 Educate Together's Chief Executive Officer
The Board of Directors of Educate Together wishes to appoint a new Chief Executive to lead the equality-based school movement at a time of enormous growth and opportunity.
The CEO will have full responsibility for managing the organisation, ensuring overall financial sustainability, opening new schools, and ensuring Educate Together's unique equality-based ethos is fully embedded across the existing network of schools.
More information on the role and on how to apply can be found here
May 2019: Paul Rowe to step down as Educate Together CEO in 2020