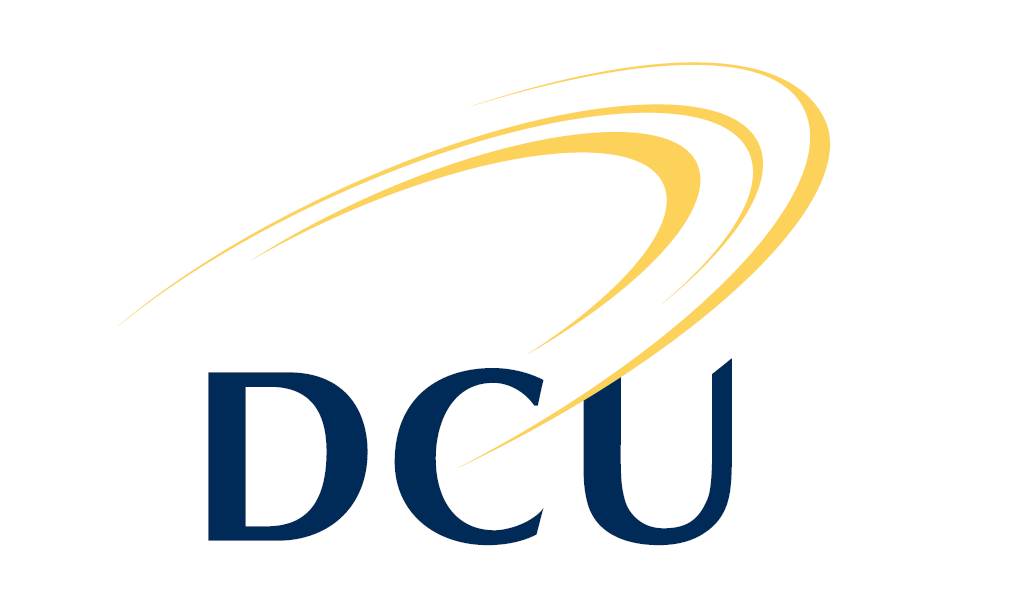 Lord David Puttnam, Oscar-winning Director and Ireland's Digital Champion, has praised a new initiative between Dublin City University and Educate Together. This collaboration will see the two institutions develop innovative new approaches to teacher education at primary and second-level with potential application both nationally and internationally.
Speaking at the signing of a Memorandum of Understanding between Dublin City University and Educate Together, Lord Puttnam said,
There is a notable respect for learning in Ireland however this may have contributed to a sense of complacency in Irish education that has led it to stand still while other countries have forged ahead. The MoU between Educate Together and DCU that we are here to celebrate is extremely important and timely. We are on the cusp of extraordinary change. Try to image any future for a developed country without investment in education – you cannot. If we can get things right in our education system Ireland can forge ahead with incredible speed.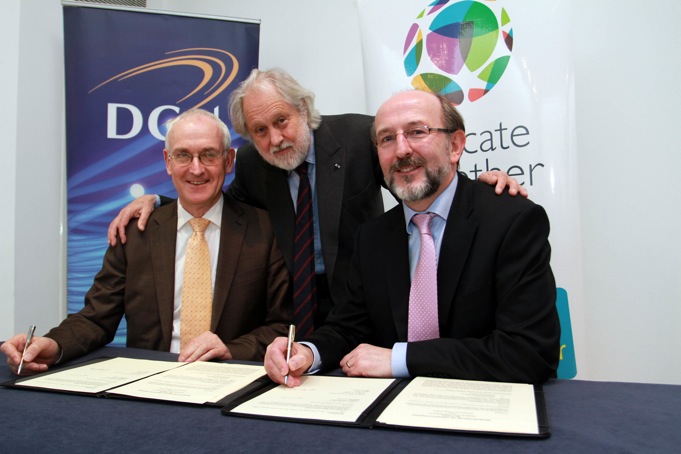 This significant initiative between DCU and Educate Together will see the two partners build on existing co-operation, specifically in the areas of:
Evaluation and support of innovative curriculum design and implementation in the first Educate Together second-level schools;

Development of professional education programmes for teachers in Educate Together schools;

Development of programmes to support Educate Together Board of Management Members in areas such as governance, child protection, human resources, health & safety, data protection, financial management and ethics;

Promotion of educational sustainability through the creation of a sustainable technology and research hub to sustainability;

Co-operation with the innovation and entrepreneurship programmes of DCU Business School and DCU Ryan Academy for Entrepreneurs.
In a video message to guests at the event, Minister for Education & Skills, Mr Ruairi Quinn TD said,
The MoU between Educate Together and DCU is a very welcome development. Education is moving increasingly to the centre of importance in our societies and our economies. The key building block in every education system is the quality of teachers and how best they are prepared they are for the classroom of the 21st century. This memorandum of understanding and the commitment that both parties bring to it is a great foundation on which to build the future.
Speaking at the launch, Professor Brian MacCraith, President of DCU, said,
The signing of the MoU underscores DCU's commitment to delivering transformation which impacts the full education continuum. As two educational bodies providing programmes focused on innovation, pluralism and accessability, DCU and Educate Together are perfectly positioned to help educators meet the challenge of creating sustainable economies and societies.
Mr Paul Rowe, CEO of Educate Together commented,
Educate Together wants to build this alliance because we share DCU's commitment to the real urgency of educational reform both in Irish and global terms. This is a determination to promote a culture of dynamic, person centered, self-directed, collaborative, exploratory, learning and to break away from narrow rote-learnt summative approaches that restrict a system's focus to teaching to the test – especially when the test itself has fallen far behind the needs of the time and society'.
DCU has previously worked closely with Educate Together in the development and evaluation of Learn Together, an ethical education curriculum that supports the moral, spiritual and ethical development of the child.