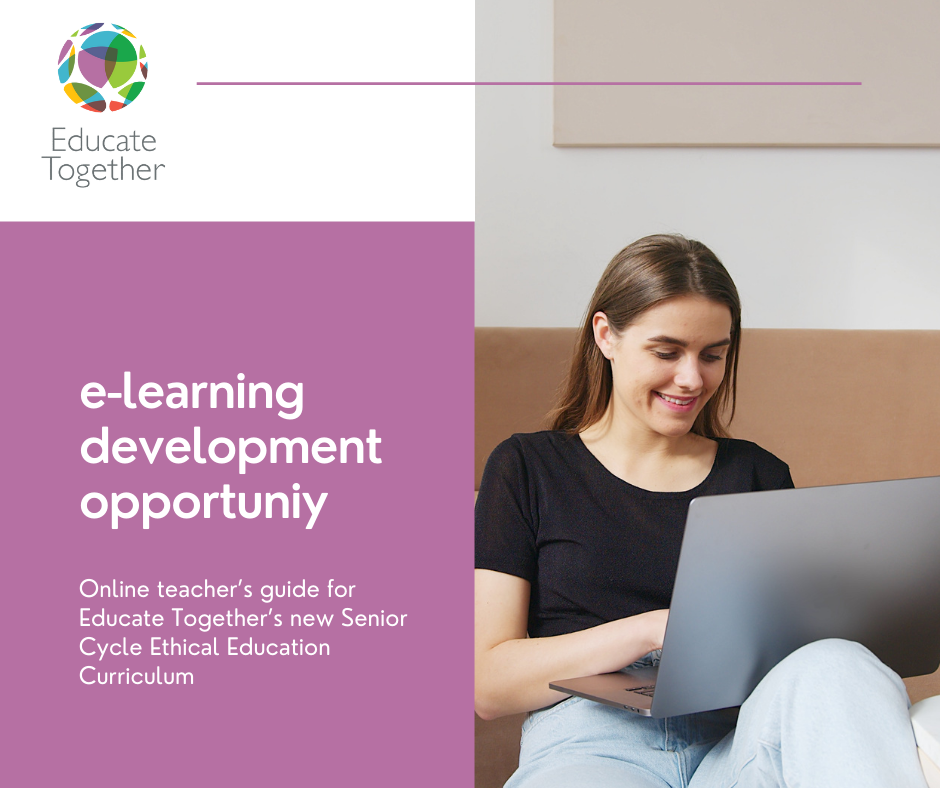 Educate Together is seeking a person/team with experience of developing e-learning resources for educators to design an online teacher's guide for Educate Together's new Senior Cycle Ethical Education Curriculum.
This guide will be supported on Educate Together's online learning platform; experience with Moodle is essential.
Deadline for application is 5:00pm, Wednesday, 8th December 2021.
Further information on the project and on how to apply can be found here.