Educate Together is delighted to publish its Ethos Quality Framework after a number of years of intense consultation, development, testing and review.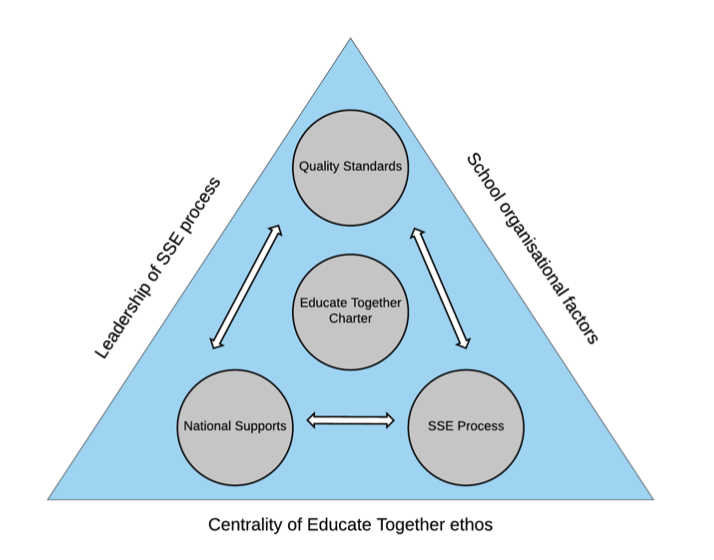 The new Ethos Quality Framework:  
is designed to support schools to evaluate how they are implementing the Educate Together equality-based ethos; to devise school improvement plans and to affirm good practice that may be shared with other schools.
includes step by step guidance for Educate Together schools to support comprehensive school self-evaluation in aspects of the organisation's equality-based ethos. The guidance is bolstered by 

agreed standards detailed statements of effective practice

and a suite of tools to support schools in the self-evaluation process. 
has been developed to broadly support schools in the self-evaluation process in general (a requirement of the Department of Education), and specifically to strengthen the principles of equality, democracy, student-centredness and co-education at both primary and post-primary levels.

 
Educate Together contracted DCU's Centre for Evaluation, Quality and Inspection to develop the Ethos Framework in 2019. The initiative involved the development of Quality Standards and Statements of Effective Practice for Ethos, based on the Educate Together Charter and an Ethos School-Self-Evaluation (SSE) process. The SSE process was piloted in 20 Educate Together primary and post-primary schools in 2019/20. The pilot phase involved schools applying the framework and ensuring it was fit for purpose.   
Alongside the pilot, Educate Together also developed guidance for Educate Together schools in implementing the Educate Together Charter. The resulting digital guidance takes account of the regulatory and legislative framework around which good practice takes place. Integrated throughout the guidance are links to the Standards and Statements of Effective practice, thus creating a comprehensive and robust Ethos Framework.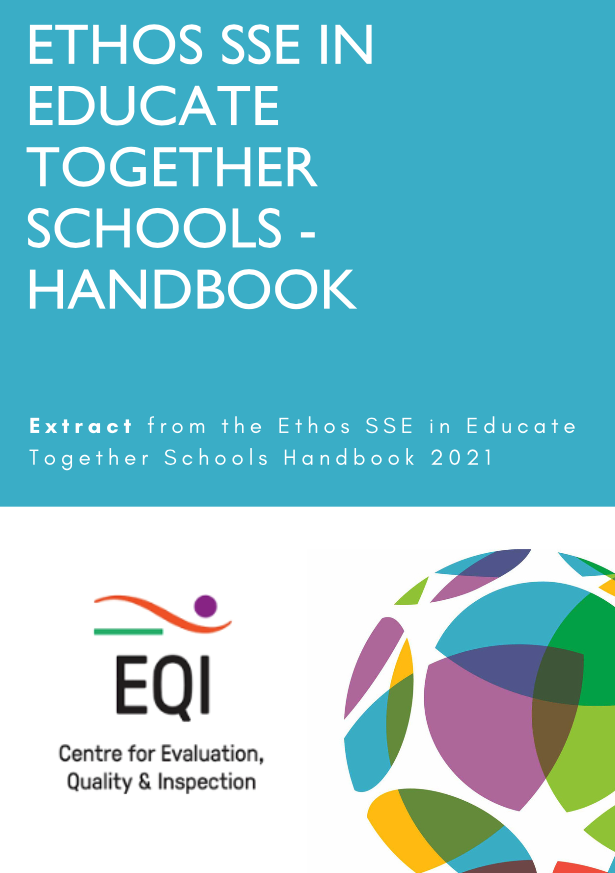 Commenting on the introduction of the new framework, Educate Together CEO Emer Nowlan:  
"Introducing a Quality Framework for our network of schools after 40 years is like a coming of age for Educate Together. It gives our school communities the confidence and the language to stand up and say exactly what Educate Together's equality-based schools are, and it gives us the tools to support quality as our network grows into the future." 
"Ethos Quality Standards are more important than ever as a counterbalance to worrying international trends towards measuring educational 'success' in narrow terms. We know that an over-emphasis on the results of exams and standardised tests can reduce the quality of educational experiences and outcomes for students. Our Ethos Quality Framework helps schools to strive for success in the broadest sense, through focussing on specific areas of ethos they would like to improve." 
Said Sinead McDermott, teacher at Donabate Portrane Educate Together National School:  
"Having been part of the development of the Quality Framework I now know that in order to complete an ethos evaluation you need to take a broad approach but using a narrow lens. You can't fix or assess everything at once. I'm feeling good about leading SSE in the future."