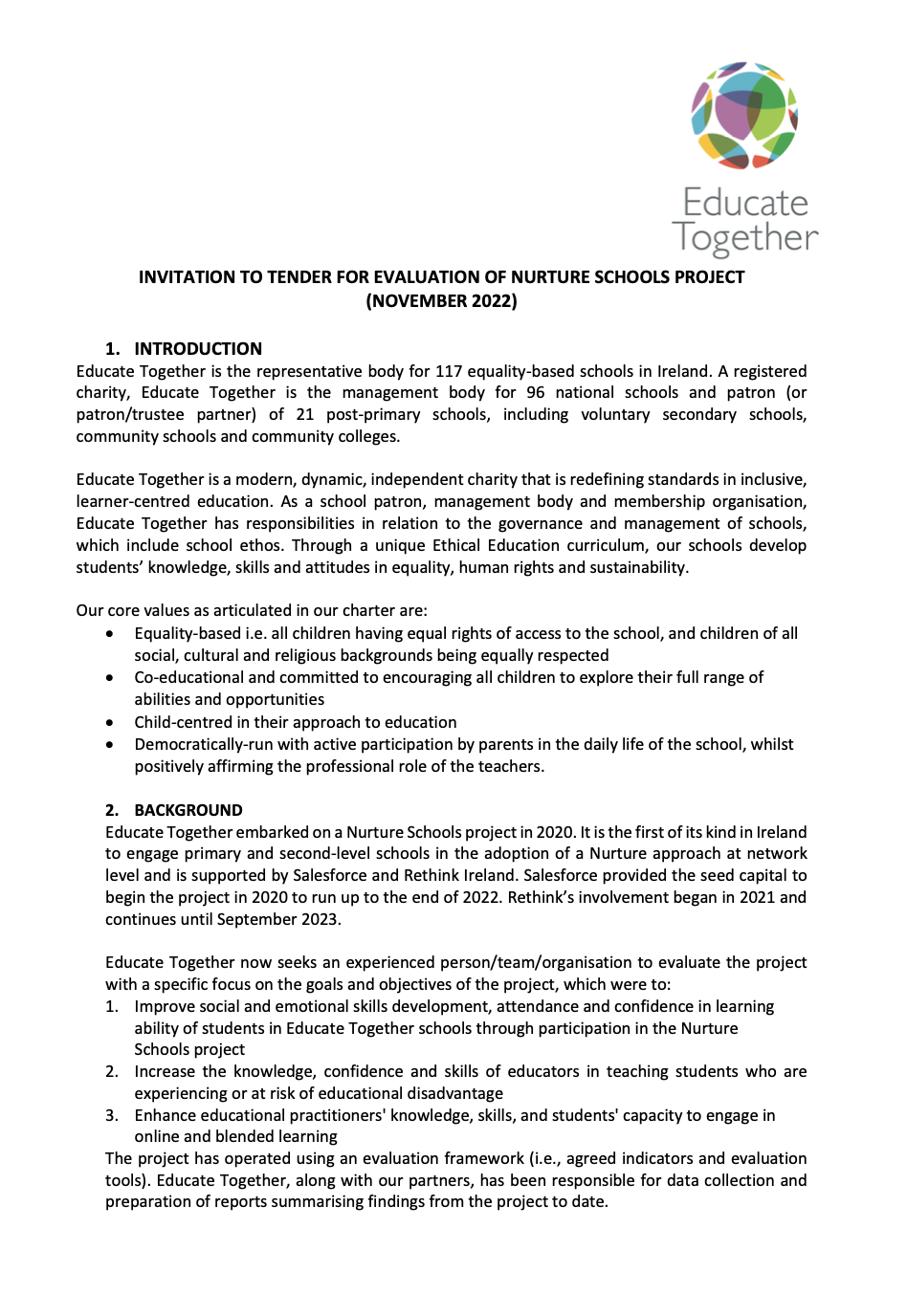 Educate Together embarked on a Nurture Schools project in 2020. It is the first of its kind in Ireland to engage primary and second-level schools in the adoption of a Nurture approach at network level and is supported by Salesforce and Rethink Ireland. Salesforce provided the seed capital to begin the project in 2020 to run up to the end of 2022. Rethink's involvement began in 2021 and continues until September 2023.
Educate Together would like to engage an external evaluator to:
Undertake an analysis of the existing data to assess the impact of the project against the goals
Develop a project evaluation report and recommendations for Educate Together, participating schools and the education sector as a whole regarding the Nurture approach. The report should be presented to a publishable standard.
Please see the full tender document here.
Tenders should be sent by email to sandra.irwingowran@educatetogether.ie marked Tender Application in the subject line before 5pm on Friday 9th December 2022. Further Information upon request to the above email address.