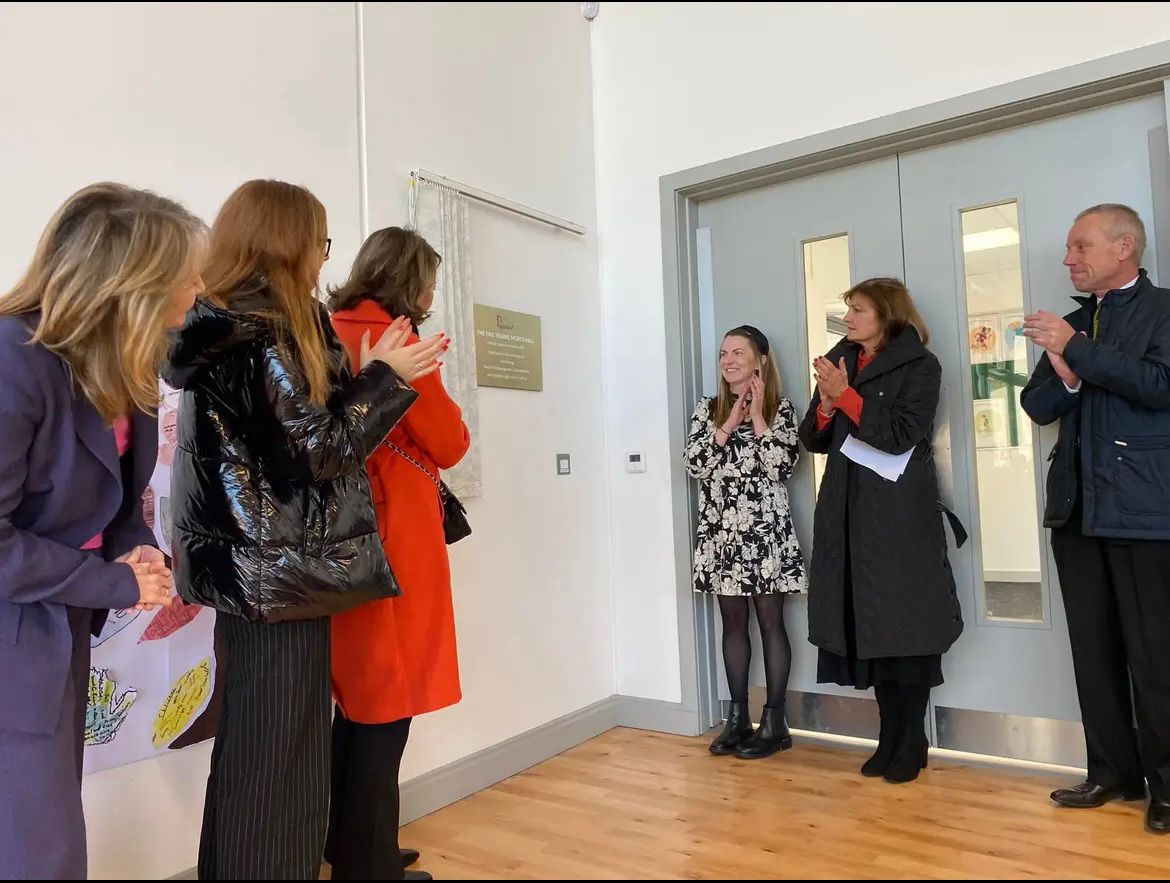 Pelletstown ETNS moved into Phase 1 of its permanent school building on September 28th 2022.
On November 24th, the school held an Open Day and Hall Dedication Ceremony in memory of their late Chairperson, Eric Young. Eric was Chairperson of the school since November 2015, and while he sadly passed away in May 2022, his legacy will be kept alive by a school who remembers a man who dedicated so much of his time and genuine interest to the development of the school and the school community.
Eric was instrumental in the fight for the school building, the establishment of the culture of the school, the development of policies, the recruitment of staff and countless other important tasks. He was a person who looked at the finer details as well as the holistic, bigger picture in equal measure, and was whole-heartefly dedicated to developing the vision and mission of the school. Eric showed generosity of time to every member of the school community and is fondly remembered by all. The school were delighted to welcome Eric's family to the Open Day, and the school's General Purpose Hall is now dedicated to his memory and has been named "The Eric Young Sports Hall".