E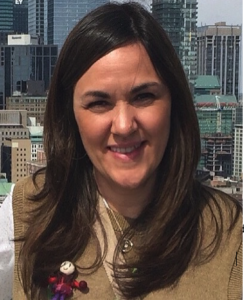 ducate Together, Ireland's equality-based school patron, has appointed Susana Núñez as the organisation's new Education Officer (Second-level).
Susana has over twenty years of experience in the field of education in Ireland gained through teaching and developing education programmes at primary and second level, further education, community education, as well as in the youth sector. She comes to us from a decade of innovative work with Barnardos where she developed the Roots of Empathy programme from a small project into a national programme.
In her most recent role, she managed a very successful social and emotional learning school programme at national level, which grew from 10 to over 200 schools across the country in just over eight years. She has extensive experience in project management and development, as well as delivery of learning programmes to children and young people, training and mentoring. She has a special interest in the area of empathy, emotional learning, social justice and the impact of adverse childhood experiences on children's wellbeing, learning and development.
Susana holds an Honours Degree in Sociology, graduated as a secondary school teacher in University College Dublin in 1999 and holds various training and professional certificates including a Post Graduate Certificate in Inclusive Education.
A mother of two, Susana is also an Educate Together parent and advocate.