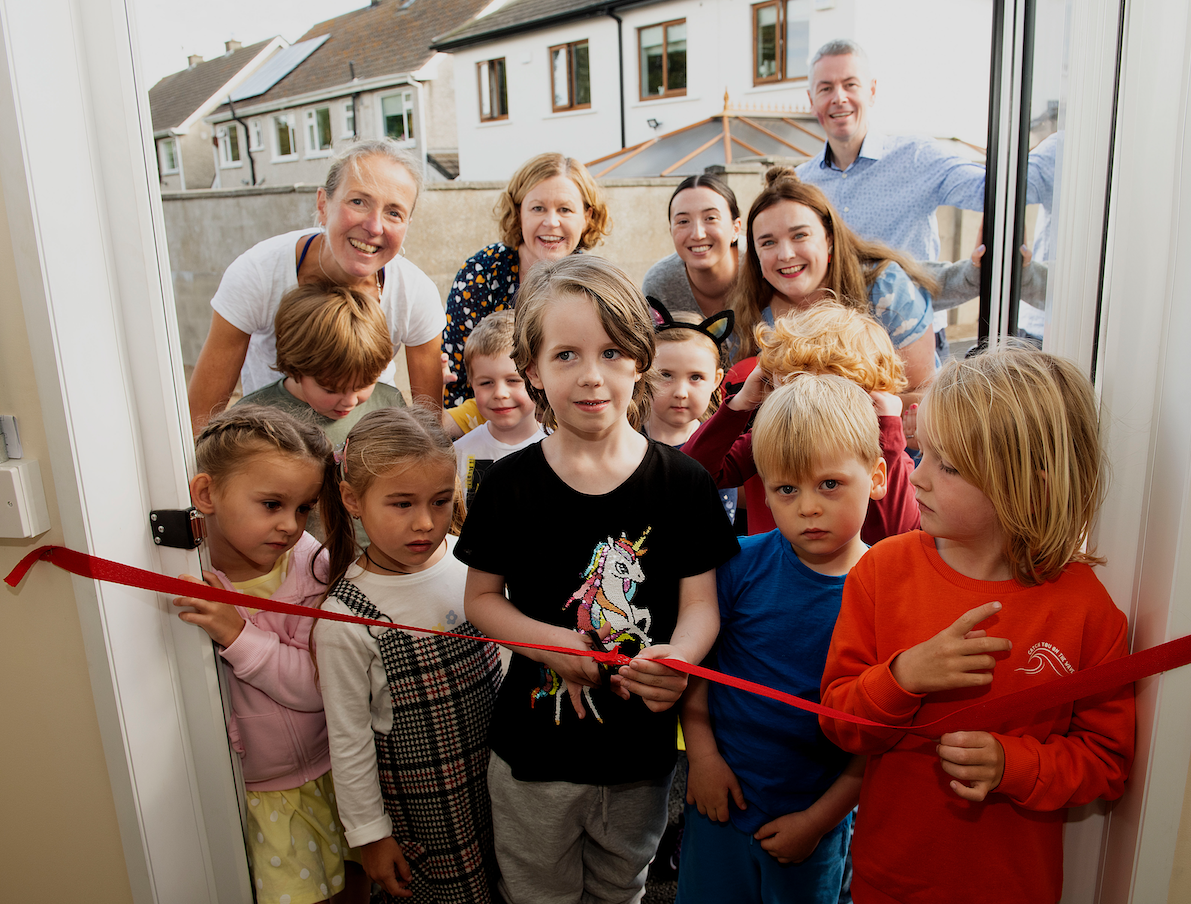 Ireland's newest school, Sallynoggin Killiney (SKY) Educate Together National School, opened its doors this morning for the first time to Junior Infant pupils. This inclusive school welcomes students of all backgrounds, and opens with a specialised class for autistic pupils on day one.
Sallynoggin Killiney (SKY) ETNS was established by the Department of Education due to growing population in the community and Educate Together was selected as the patron based on parental demand for its inclusive, equality-based model of education.
Educate Together has considerable experience of establishing new schools in Ireland, having opened 27 new schools in the past five years. This brings the total number of Educate Together schools to 117 schools – 21 second-level and 96 primary – providing equality-based education to over 37,000 students in towns and cities across Ireland.
The opening of this new school is especially welcome this year, as it was originally planned to open in September 2021. Educate Together was forced to postpone due to ongoing uncertainty around the location of the school building. Following confirmation in September 2021 of the permanent site for the school on Rochestown Avenue, the school opened today in temporary premises on the site of Holy Child Community School in Sallynoggin.
Commenting on today's opening, Emer Nowlan, CEO of Educate Together, said:
"The first day marks an important milestone in the life of a new school and today is a wonderful day for the communities of Sallynoggin and Killiney. More work remains to be done to support this fledgling school to develop and to ensure that it moves into its permanent building as soon as possible. But today I want to acknowledge the hard work of principal Paul Glennon and the whole community in creating such a welcoming and inclusive space, and to thank Holy Child Community School for sharing their site with the school."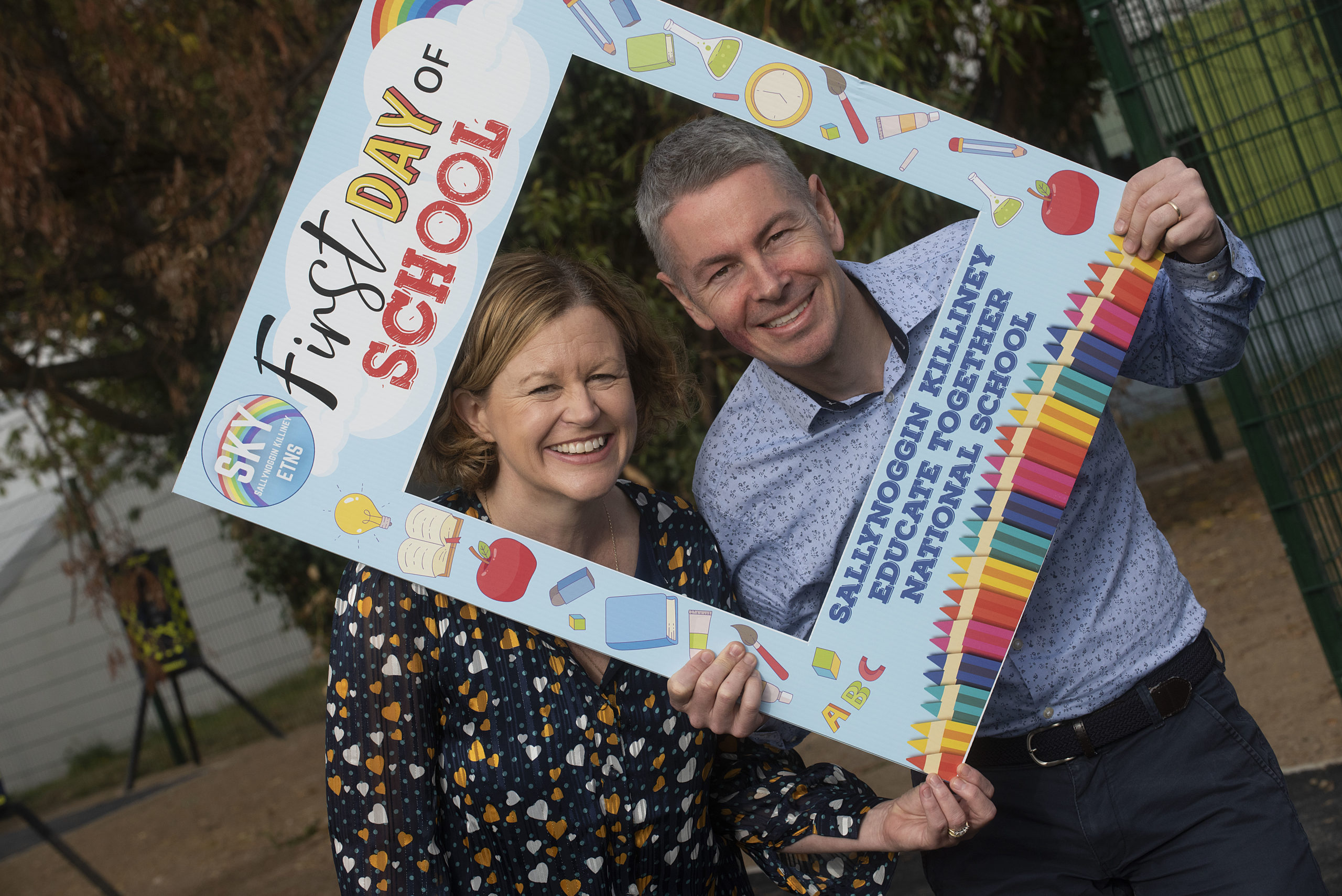 Commenting, school principal Paul Glennon said:
"I am excited to begin this journey with the children, families, staff and all stakeholders of our brand new school community. Seeing our Junior Infant children and their families walk through the door this morning for the first day at our school was a fantastic moment. The team here are excited to have the opportunity to shape and develop our school community and to be able to provide our pupils with the highest quality learning experiences."
School planning concerns
Of the 13 new primary Educate Together schools has opened through the government's new schools programme in the past five years, not one is yet in its permanent building. Uncertainty around accommodation is one of the major obstacles faced by new school communities, and all too often inadequate accommodation remains an issue many years into the life of a school.
Educate Together has consistently raised concerns around the length of time that new schools spend in temporary accommodation. Sites for new schools need to be identified and purchased much earlier than is currently the case – ideally two or three years before a school is due to open, given that a planning process can take a considerable amount of time. Educate Together is committed to working with all relevant stakeholders to improve planning and reduce waiting times, so that new school communities have certainty and so that children are learning in the best possible school environment.
---