Educate Together has welcomed today's announcement by Minister for Education and Skills Ruairí Quinn of the five areas to be included in the first round of surveys of parental primary school preference. The areas chosen are: Arklow, Castlebar, Tramore, Trim and Whitehall.
The parental survey is being rolled out as the next step in the Forum for Patronage & Pluralism at Primary Level initated by the Minister last year. The results of the surveys will facilitate the potential reassignment of a number of primary schools under the patronage of the Catholic Church to other patrons, including Educate Together.
Commenting on the Minister's announcement, Educate Together CEO Paul Rowe described the survey as 'a milestone in providing for diversity in Irish Education', Paul Rowe said:
I welcome the Minister's announcement – the parental survey is another big step towards addressing the historical issue of imbalance in diversity of school type in the Irish education system. The survey results will play a significant role in progressing the transfer of patronage of a small number of Catholic schools to another patron, such as Educate Together, where there is parental demand to do so. I look forward to the opportunity this will present to families throughout Ireland, who will have the opportunity to articulate the choice of schools they wish for their communities for the future.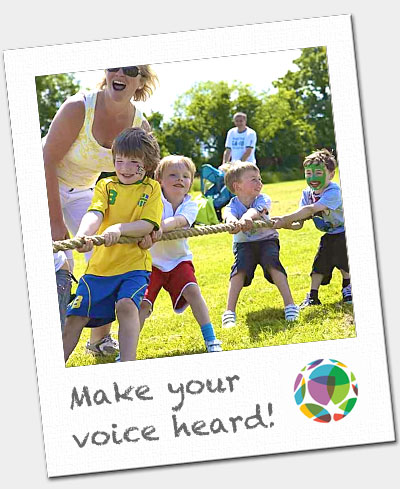 It is expected that today's announcement will be good news for Arklow, Castlebar, Tramore, Trim and Whitehall, as the initial 5 pilot areas identified. Parents campaigning for Educate Together schools in these areas will be greatly encouraged that their preferred school type may not be far away with the Minister's announcement.
The parental survey will be conducted online in the five pilot areas over the next three weeks, with the remaining 39 survey areas to be completed by Christmas. The survey results will be presented by the Department of Education and Skills to the Catholic Church in the new year. Educate Together also welcomed the Minister's call for the surveys to be conducted objectively, calmly and professionally, and the adoption by patron bodies of a code of conduct. Paul Rowe again:
"This process should be about parents, not patron bodies. Obviously parents campaigning for Educate Together schools will hope that this process results in an Educate Together school place for their child, but this is about choice for all parents, whatever school type they want. Educate Together is committed to working closely and constructively with other patron bodies to find solutions which will suit the needs of local communities".
Parents, this is your oppotunity for choice. Make your voice heard!