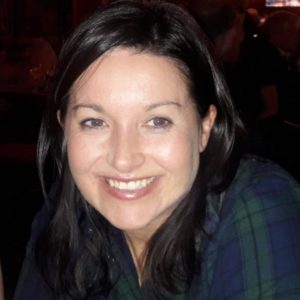 Educate Together is delighted to announce Wesleigh O'Hagan as newly-appointed Principal of Clonturk Community College.
Wesleigh graduated with first class honours from UCD when undertaking her Postgraduate Certificate in Education at UCD. In the same year, she was also awarded a Gold Medal by the UCD Women's Bursary for her academic excellence during her teaching studies.
In addition, Wesleigh holds a first class honours in Accounting and Finance, and completed a Masters Degree in Educational Leadership. Wesleigh is a Fellow Chartered Accountant having previously worked as a tax consultant for PricewaterhouseCoopers. She has also held the position of chairperson to the BSTAI and has corrected for the State Exams commission in the Leaving Certificate.
During her time in Donabate Community College, Wesleigh held the positions of Programme Coordinator (TY, LCA, LCVP) Year Head, State Exams Secretary, School Development Planning Co-ordinator and Deputy Principal.
Says Wesleigh:
"I am honoured to be appointed Principal of the vibrant Clonturk Community College. I have a clear vision for our college where students, parents and teachers work in partnership in an atmosphere of dignity and respect. I am delighted to be part of the Educate Together team."