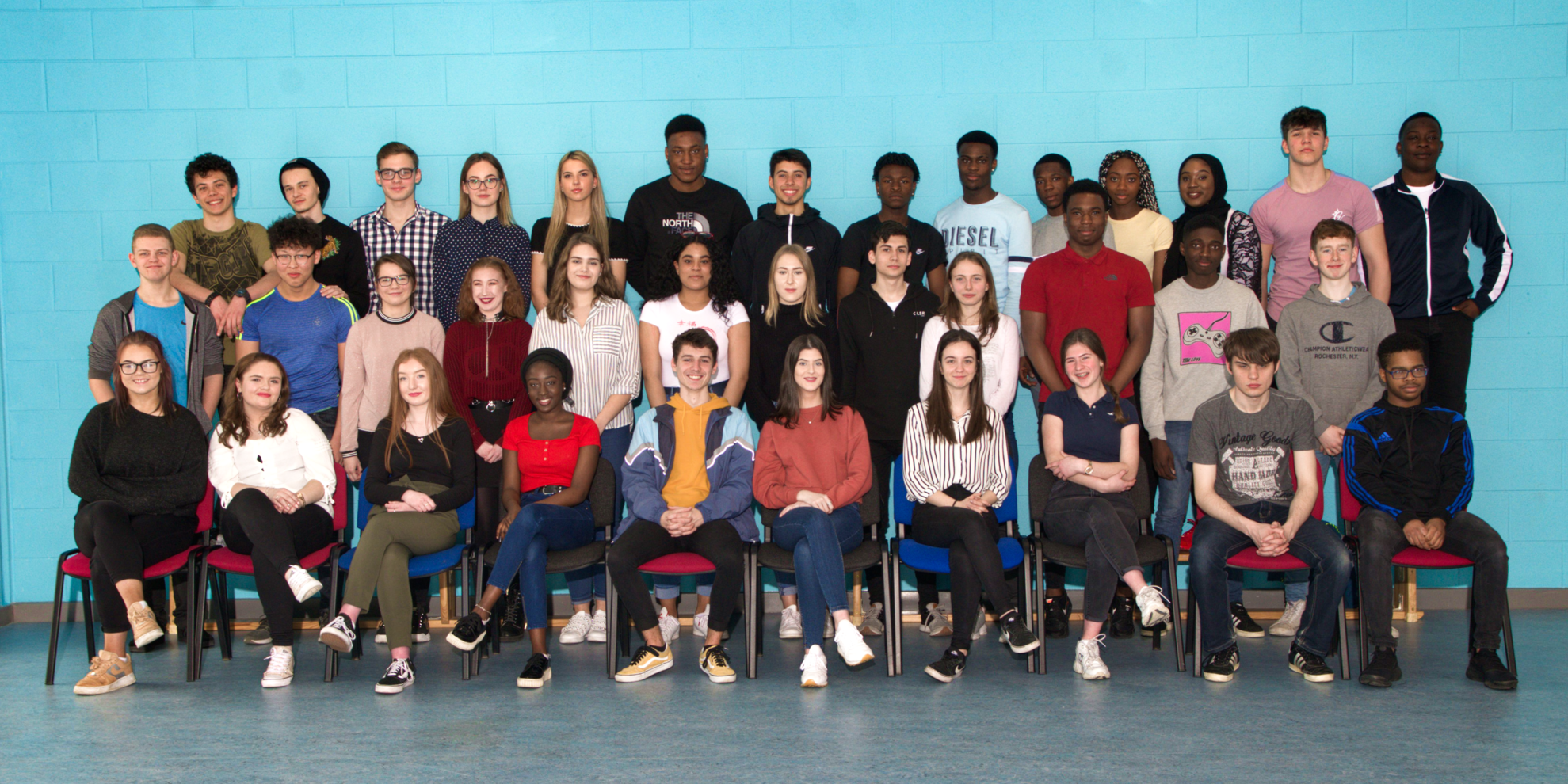 Today sees the graduation of the first cohort of students to complete their second-level education in a school under the sole patronage of Educate Together. The group of 38 students from Hansfield Educate Together Secondary School will also be the first Educate Together students to sit the Leaving Certificate examinations.   
Opened in 2014 after several years of sustained campaigning and advocacy by parents and the local community in Dublin 15, Hansfield ETSS was the very first second-level school in Ireland to open under the sole patronage of Educate Together. The Hansfield ETSS school community, particularly the group of students graduating and their families, have played a crucial role in pioneering the development of Ethical Education and the ideals of the Educate Together second-level ethos. 
Principal of Hansfield ETSS, Bernie Judge said:  
"It's been five years since Hansfield ETSS came together for the very first time as a school community. The students graduating today are in a sense our first born and reared and I want to thank each one of them for the wonderful contribution they have made to Hansfield ETSS and the local community." 
As the first Educate Together second-level students, these young people have helped shape what equality-based secondary education looks like in practice –a learning environment that affirms and celebrates students' identities and equips them with the skills and knowledge necessary for the 21st century; which emphasises the importance of developing lifelong learning skills that enable students to reach their full potential while at the same time preparing them to become caring and active members of a culturally diverse society. 
Christopher Jackson Suia, a 6th year student student at Hansfield ETSS reflecting on his time at the school said: 
"Going to an Educate Together School made us the people we are today. We had the chance to go to a school where a variety of different cultures are present and celebrated. This has enabled us to accept each other for who we truly are. I'm very grateful to have been part of creating this very special school community." 
Echoing Christopher's sentiments and noting how special the experience at Hansfield ETSS has been for the staff, Maths teacher, Dan O'Grady said: 
"The past five years have been enormously enjoyable and enriching. The openness and kindness the students displayed from first year, along with the shared experience of us all being in it together from the very beginning has made me feel valued and that my work is in some way significant." 
Not only is this a very special moment for all involved, it is a truly significant milestone for ethical education in Ireland. It is a culmination of the efforts, enthusiasm, courage and belief of staff, students, parents and carers who took a chance on an equality-based school model.  
Dr Laura Dooley, Educate Together's Second-Level Officer, said: 
"We are so thankful to the students, their parents and teachers for coming on this inaugural journey with us. Their willingness to forge a new path and to come together with others to create a community which places equality and the democracy at its core was truly remarkable… We hope that the students will continue to carry these qualities with them wherever they may go from here and we wish them all the very best for the upcoming examinations and for the future."  
That the students are completing this milestone in the 2018/2019 school year is a fitting end to a school year that also saw Educate Together celebrate 40 years since the opening of its first primary school, the Dalkey School Project.