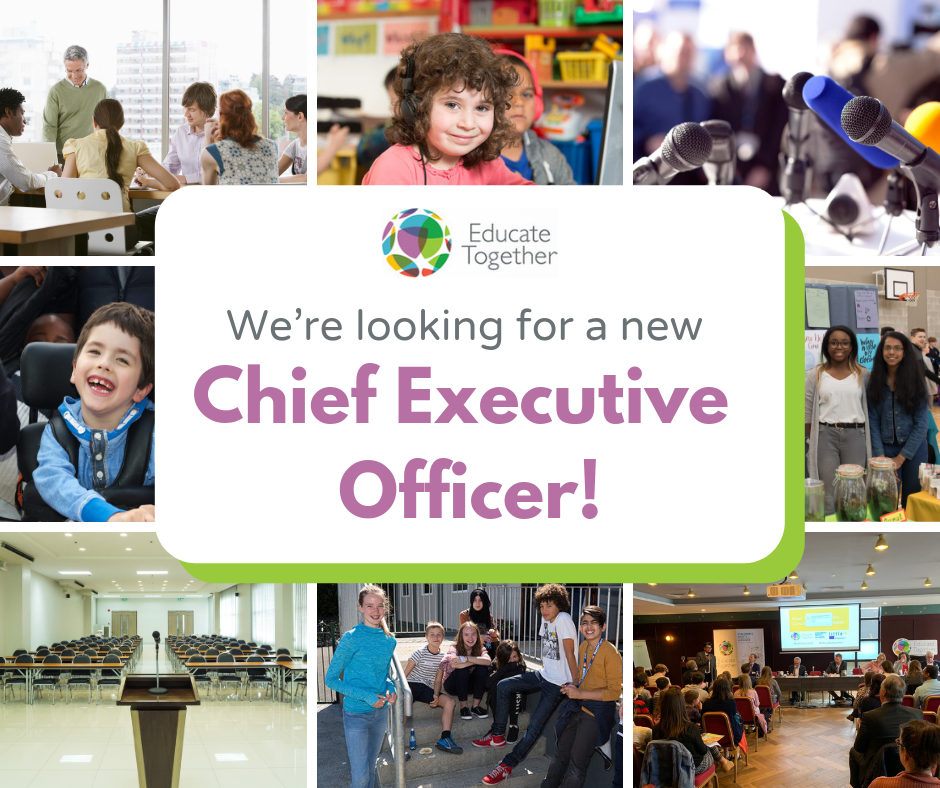 Educate Together's Chief Executive Officer
The Board of Directors of Educate Together wishes to appoint a new Chief Executive to lead the equality-based school movement at a time of enormous growth and opportunity.
The CEO will have full responsibility for managing the organisation, ensuring overall financial sustainability, opening new schools, and ensuring Educate Together's unique equality-based ethos is fully embedded across the existing network of schools.
More information on the role and on how to apply can be found in the Role Description and Application Form below. 
This position is based at Educate Together's National Office, which is currently located in Dublin city centre, although nationwide travel is also required.
Suitable applicants should send a fully completed Application Form and covering letter to ceorecruitment@educatetogether.ie by Friday 30th August 2019 at 5pm.