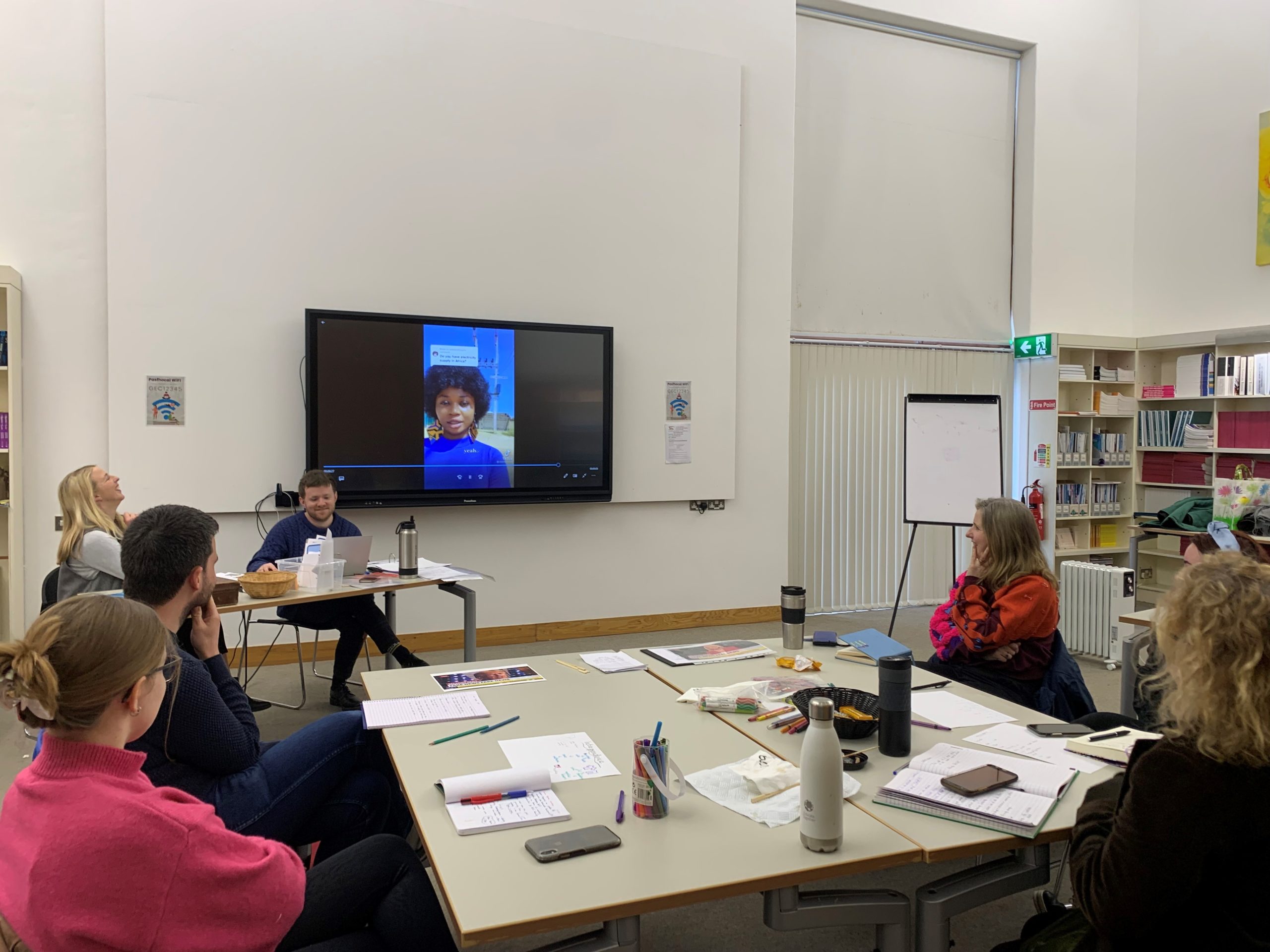 Eileen Duffy, Knocknacarra Educate Together National School
When I was asked to write a short piece on the Global Citizenship Education workshop I attended recently in Galway Education Centre, the first thought/obstacle that came to mind wasn't how I'd write a general review about the excellent content and facilitators. No. My dilemma was going to be how I would accurately describe the positivity, enthusiasm, and generosity of a group of teachers giving up their well-earned Saturday lie-in for their own CPD.  How would I do that justice in black and white on paper? To be honest, it needs the colours of the rainbow and a bit of 3-D. The energy created was uplifting. I found the course content so interesting and engaging that the morning flew by.  We began our morning with an excellent overview of the new Learn Together curriculum, that has since been formally adopted by Educate Together members at the 2023 AGM.  
It became clear early on that a Community of Practice could be formed within the group of west of Ireland teachers. As the day unfolded and the sharing of knowledge and practice deepened, our wonderful facilitators Helen and Niall suggested we may like to set up a Google drive where we could share good practice and resources. Coffee was served before we knew it and the chats continued.  
I particularly enjoyed the interactive nature of the workshop and activities such as the 'petal cup' activity, 'if the world was 30 people?' and 'giving voice to the non-human' activity stood out for me and are now added to my toolbox of resources for Learn Together.  Participating in active learning activities and getting an opportunity to experience the Learn Together curriculum was refreshing.  
That Saturday in March was a lovely blend of information sharing and receiving with time to chat, engage, reflect, and participate in hands-on activities. My first face to face CPD from Educate Together – when can I sign up for the next workshop, please?! A wonderful energising experience that fed into the rest of the weekend. Did I mention the delicious lunch? Now you're thinking of signing up too! It would be time well spent.