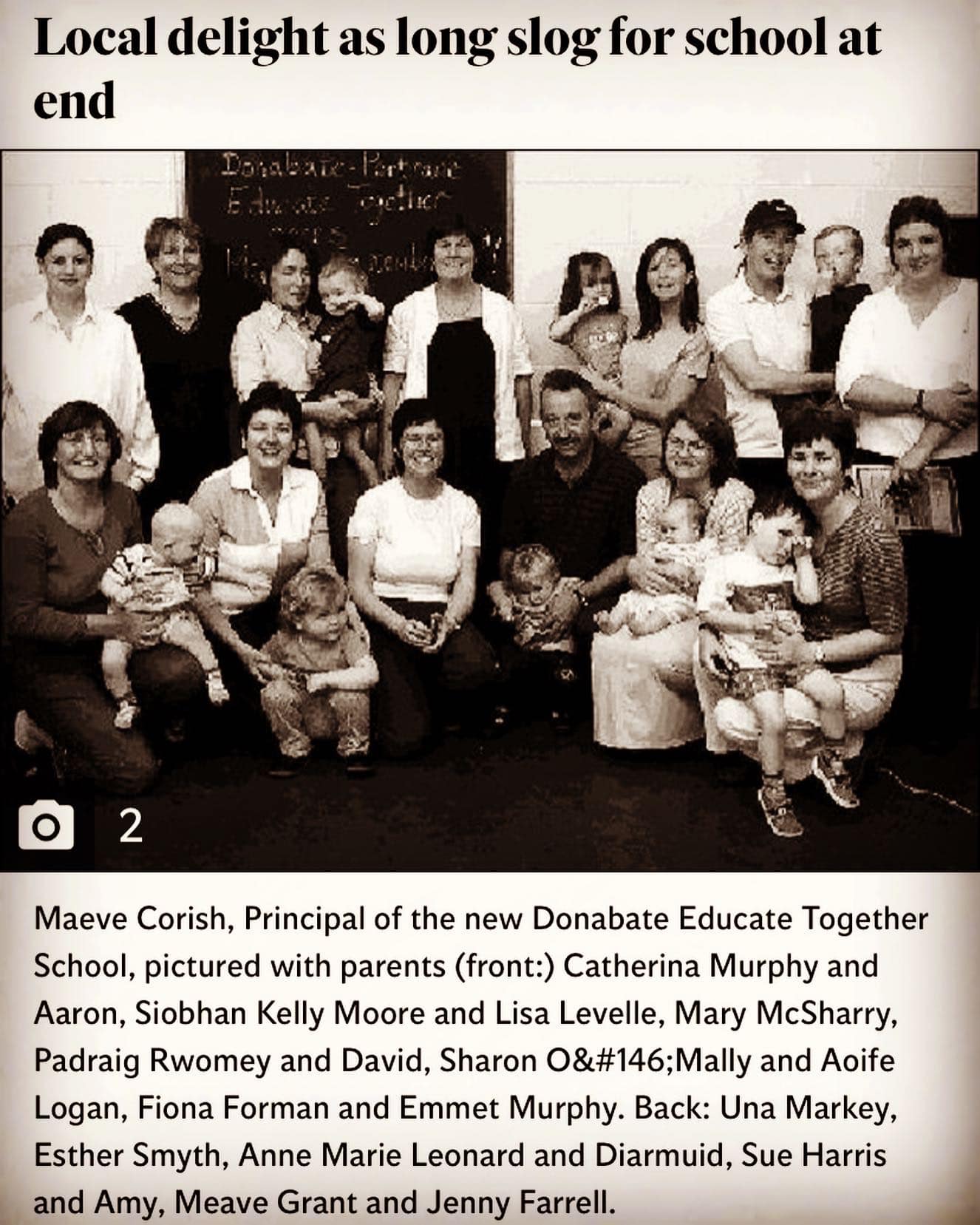 This September, Donabate Portrane Educate Together National (DPETNS) is celebrating its twentieth anniversary. When the school opened in 2002, it was the 29th Educate Together school in the network. There are now 96 primary and 21 second-level schools in the Educate Together network, with more schools opening every year.  
To celebrate this huge milestone, the students and staff of DPETNS gathered on Thursday 1st September at a whole school assembly, which featured renditions of the school song and reminiscing on fond memories over the last twenty years. The school has seen many achievements over the years. Highlights have been the move to the school's new building, the rich partnership with Cambodian teachers through the Changemaker network and the visit of President Higgins to the school in 2016, at the Educate Together AGM.
An ice-cream truck was one of the highlights of the day on 1st September as the children enjoyed eating ice cream in the Autumn sunshine. To mark the occasion, each child designed a heart, just like on the very first day of DPETNS twenty years ago, and this display will be in the school for everyone to see over the coming year. 
The Donabate Portrane ETNS community is so grateful to the original start up committee, who had a vision and worked tirelessly to make the reality of the school come true. A tribute on the school's Facebook page states: "We are forever indebted to founding principal, Maeve Corish, all the parents, staff, the Boards of Management and children (past and present) and all who contributed to DPETNS over the last twenty years." 
Speaking about the anniversary, Emer Nowlan, CEO of Educate Together said:  
"Congratulations to all the students, staff and parents of Donabate Portrane ETNS on all their many achievements over the past 20 years. Huge thanks go to the original start-up committee that first campaigned for an equality-based school for the area. It is wonderful to see how the school has developed to become such a welcoming and innovative school for the whole community."