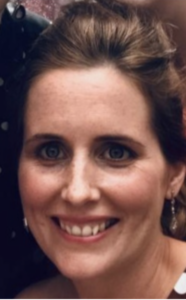 Educate Together is delighted to announce Gemma Maher as newly-appointed principal of Rathcoole Educate Together National School, opening in September 2020.
Originally from Malin, Co. Donegal, Gemma is a graduate of the University of Ulster and then completed her Post Graduate degree in Education in the University of Glasgow before coming home to move to Dublin where she took up her first post in Catherine Mc Cauley N.S, a school for children with severe dyslexia. She then moved to St. Catherine's N.S school where she taught for the last 13 years, both in the special class and mainstream classes, while continuing to develop her knowledge of special education. She was acting deputy here for a period and more recently held an APII post.
While in St. Catherine's, she developed an emotional regulation programme through the school, trained as a restorative practitioner, initiated the Green Schools Committee, and gave presentations about the work carried out in her school under the Demonstration Project.
Said Gemma:
"As a resident of Rathcoole itself, I feel privileged, and very excited about the prospect of developing and leading Rathcoole Educate Together school, where the entire community feels valued and heard. I look forward to meeting all the new parents and children and setting out on this journey together as we grow and expand."
Said Jennifer Buttner, Educate Together's School Support & Development Officer:
"Gemma's expertise in child-centred approaches to learning, and her commitment to the success of the school is evident and make her a fantastic fit as the founding principal of Rathcoole ETNS. On behalf of Educate Together and the Rathcoole ETNS school community I would like to warmly welcome her."
Rathcoole ETNS opens as a result of an online survey run by the Department of Education and Skills that established Educate Together as the preferred patron of families in the area. The Department is sourcing accommodation for the school and we are currently processing enrolments for Junior Infants starting school in 2020 – more information here.