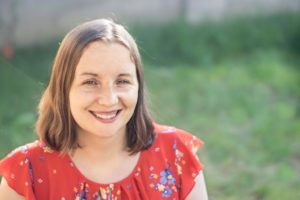 Educate Together is delighted to announce Trina Golden as newly-appointed principal of Owenabue Educate Together National School, opening in September 2020
Trina has thirteen years of teaching exeperince, based in Ireland, Thailand and Malaysia. Trina started teaching in Gaelscoil Pheig Sayers, Co Cork and worked there for three years. She spent two years teaching in Thailand as infant teacher and head of early years and then four years in Malaysia as assistant head of primary in a large international school.
Trina holds a Masters of Education (Leadership and Management). After moving back to Ireland, Trina taught for a year in Red Hill Special School for children with autism and she became principal at Ennis Educate Together National School in 2018. Trina has a particular interest in additional educational needs and led the establishment of two autism classes and a nurture class at the school. 
Said Trina:
"It is a privilege to have been chosen to lead the establishment of Owenabue ETNS in an exciting time of development and growth. Parents in Carrigaline, and surrounding areas, have shown great belief in the Educate Together equality-based ethos, and it will be an honour to continue the work alongside our wonderful neighbours Carrigaline ETNS. 
I am passionate about meeting the needs of every child walking through our school doors, and in particular ensuring we have a clear focus on social and emotional learning alongside high expectations for each child meeting their academic potential. Children learn best when they feel safe, secure, happy and nurtured and that will be our goal for every child that joins us from September 2020."
I look forward to meeting our pupils, their families and beginning to grow our school community"
Owenabue ETNS opens as a result of an online survey run by the Department of Education and Skills that established Educate Together as the preferred patron of families in the area. The Department is sourcing accommodation for the school and we are currently processing enrolments for Junior Infants starting school in 2020 – more information here.