Educate Together has welcomed as 'progressive' draft recommendations proposed today by the Advisory Group to the Forum on Patronage and Pluralism.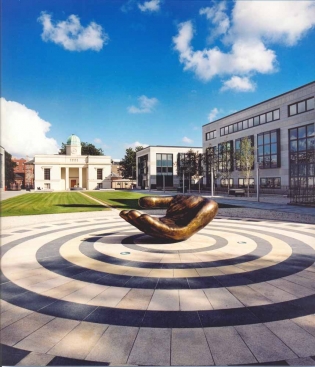 The Advisory Group shared its reflections on the planning for greater diversity in Irish education at a public session in the Department of Education and Skills.Speaking at the public session, Educate Together CEO Paul Rowe stated, Many of the important steps Irish Primary education needs to take have been identified for progression today. Educate Together has worked for many years towards the achievement of a more diverse primary education system. We call upon every patron body and partner in education to fully support the implementation of these recommendations. The time is now.
Amongst the key recommendations proposed by the group are:
The identification of 47 Catchment areas for possible divestment in phase one
Teaching methodology courses on all religions in teacher education colleges
Commitment to establish a parental preference register
Recognition of the enrolment consultation
Establishment of Register of Patrons and associated accountability
Educate Together has been impressed by the approach of the Advisory Group, particularly in relation to the detailed analysis undertaken and the urgency with which it was carried out. Educate Together has continually stressed the urgency of access to multi-denominational education for so many parents around the country and welcomes recommendations to bring parents into the consultation process. The Advisory Group has suggested issuing a questionnaire, prepared by the Department in consultation with the partners, to the parents of all children in catchment areas or districts to get their views.
Educate Together currently has applications to open multi-denominational primary schools in over 50 areas around the country. These applications represent the current parental interest in the Educate Together model yet are not areas where new schools are planned.
Paul Rowe again, Seeking parental views is an essential step we need to take. We look forward to working with the Department of Education and Skills on the parental questionnaire to contribute to a process that fairly represents all patron bodies from both state and voluntary sectors.
Educate Together is currently preparing a final written submission to the Forum. The Advisory Group is to consider all submissions before making it's report to the Minister of Education and Skills, Ruairi Quinn TD, by the end of 2011.