Today Fermoy Educate Together National School welcomed its first cohort of Junior Infants to its temporary accommodation in Fermoy Youth Centre. In 2019, the school will move to its permanent location in the former Gaelscoil premises where it will operate on a shared facilities arrangement with Cork Education and Training Board.
Said Aideen Maher, Principal:
"'I relish the opportunity to be part of a new and developing staff and whole school community. I've previously worked in five different Educate Together schools, the most recent being Midleton ETNS. I look forward to establishing a vibrant welcoming school community where children are encouraged to reach their full potential." 
The school opened as part of the 'divestment' process, a Government programme which began in 2011 to create more diversity and inclusiveness in the primary school system. By September 2018 Educate Together will operate 84 primary schools around Ireland. In addition to Fermoy ETNS, the organisation will open a brand new primary school in Dublin South City. It also opened four new second-levels this year, bringing the total number of Educate Together second-level schools to thirteen. 
There are still places availabe for Junior Infants and parents interested in this and subsequent years should visit here or call the Educate Together national office at 01 429 2500.
The organisation will apply for patronage of a brand new school to open in 2019 to serve the Cork City, Glasheen and Pouladuff areas. Further details here.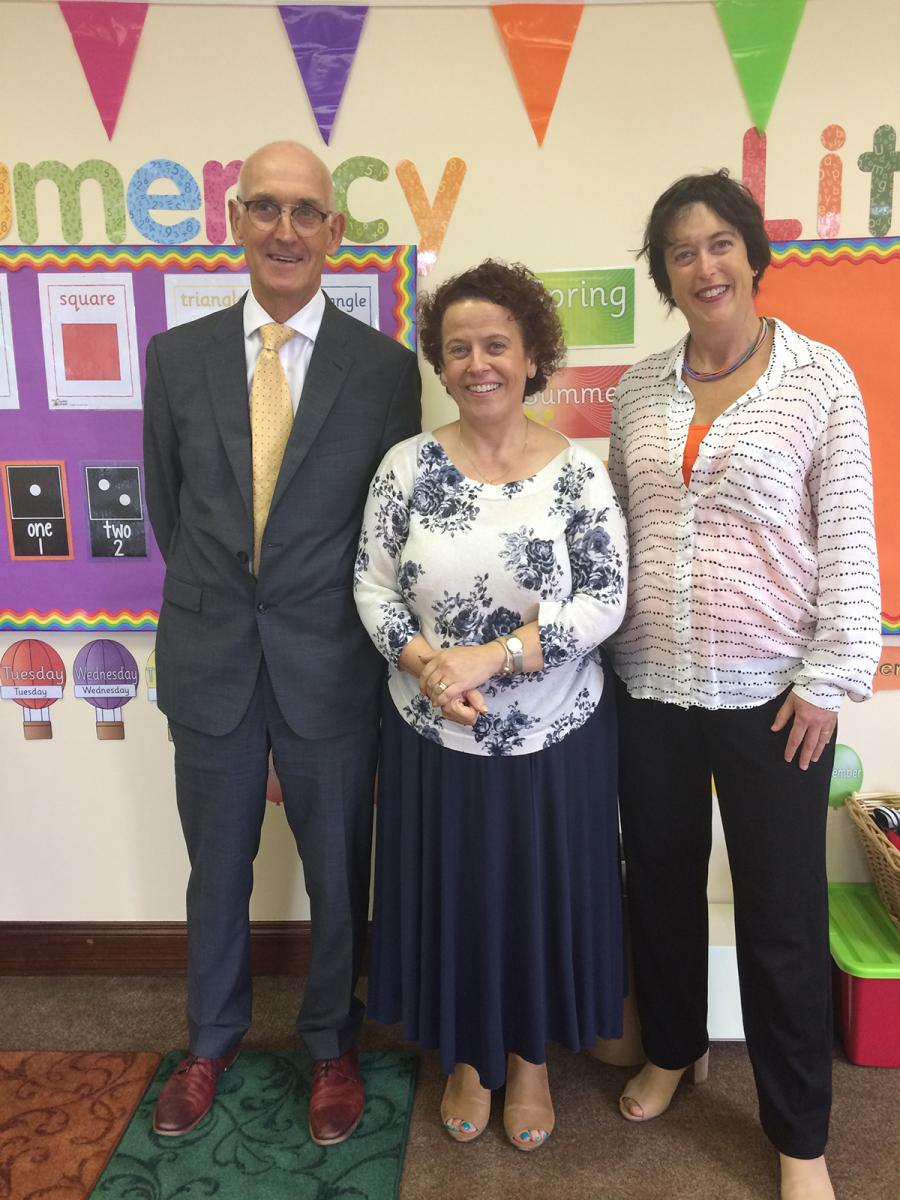 Paul Rowe, CEO of Educate Together, Aideen Maher, Principal of Fermoy ETNS and Siobhan Mortell of the Educate Together Board of Directors at the opening of Fermoy ETNS.