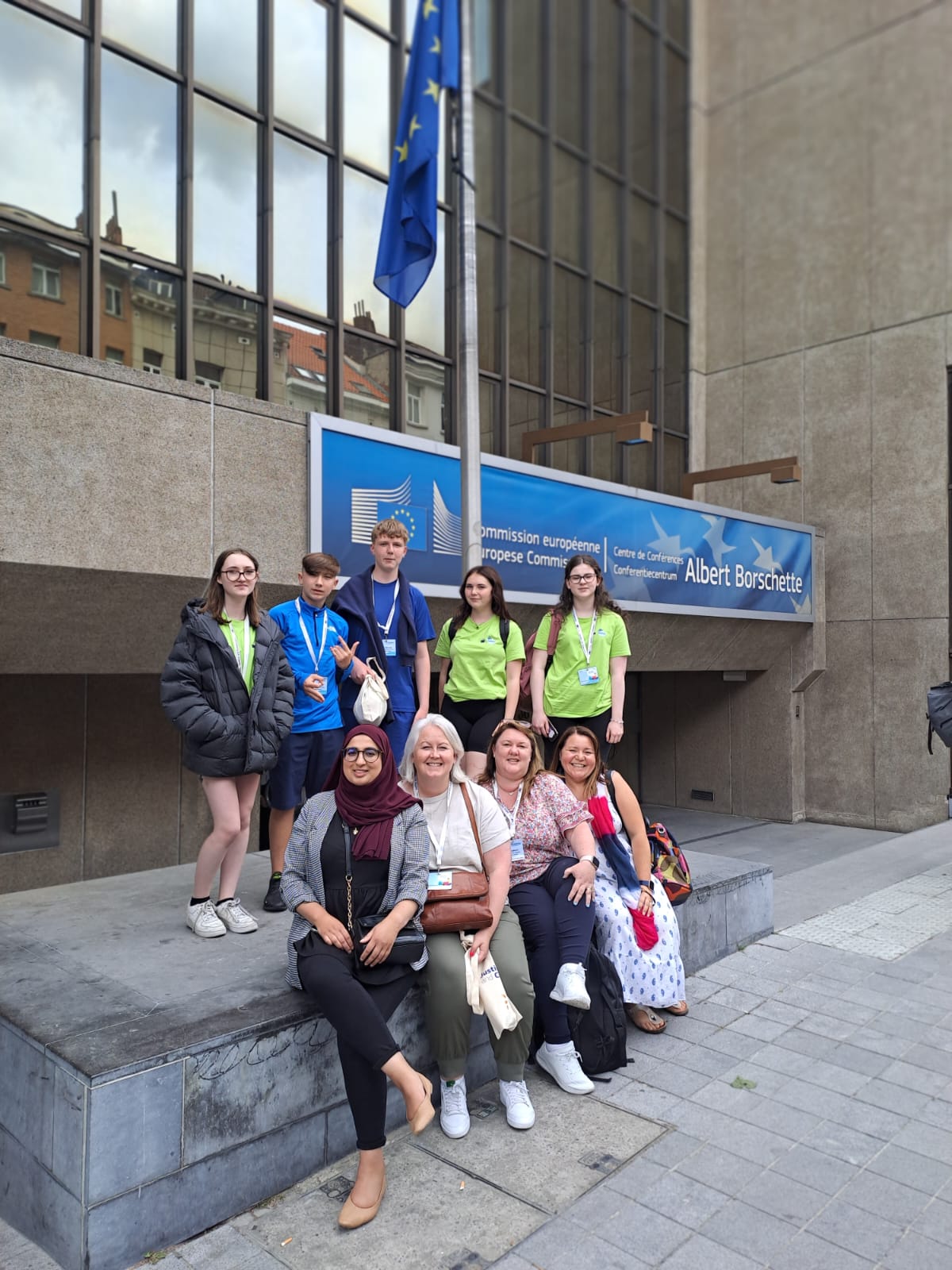 Kathy Jones, Principal and students from Bremore Educate Together Secondary School 
During June 2023, five of our students helped to make history at the European Commission. They were invited to participate in the first General Assembly which was co-created and co-chaired by European children to discuss and work on child participation at EU-level.  Sixteen countries were represented, together with national government representatives from many EU (European Union) countries, and people from EU organisations that work with children.  
Our students had a wonderful time together in Brussels working with other children aged 7-17 from all over Europe.   
The meeting was co-created and co-run by the Children's Panel. Everyone worked to make sure children's voices were heard.  The students and participants met with EU officials and worked together in groups on some important subjects – they also made lots of new friends. The two days consisted of ice breaker activities, team building sessions, meetings with government officials, and small working groups to discuss the different topics.  The five subjects, which were chosen as important were: 
Children's rights 

 

Children for a fairer and greener Europe  

Protection from violence  

 

Child poverty  

 

Co-creating consultations.

 
The students' contributions to these topics will shape the actions and initiatives of the EU Child Participation Platform. 
Amidst their important work, the students also got time to tour Brussels city centre, visit the European Parliament and even sample its delicious waffles and chocolates! 
Our students were invited to participate in the first General Assembly due to their years of collaboration with the European Commission and Professor Laura Lundy, working on child-friendly documents. They co-created the child friendly 'Rights of The Child' and the 'EU Digital Principals' documents for the European Commission. Furthermore, two students travelled to speak about Children's Rights in Strasbourg, while two others attended the 14th Forum on the 'Rights of the Child' in Brussels.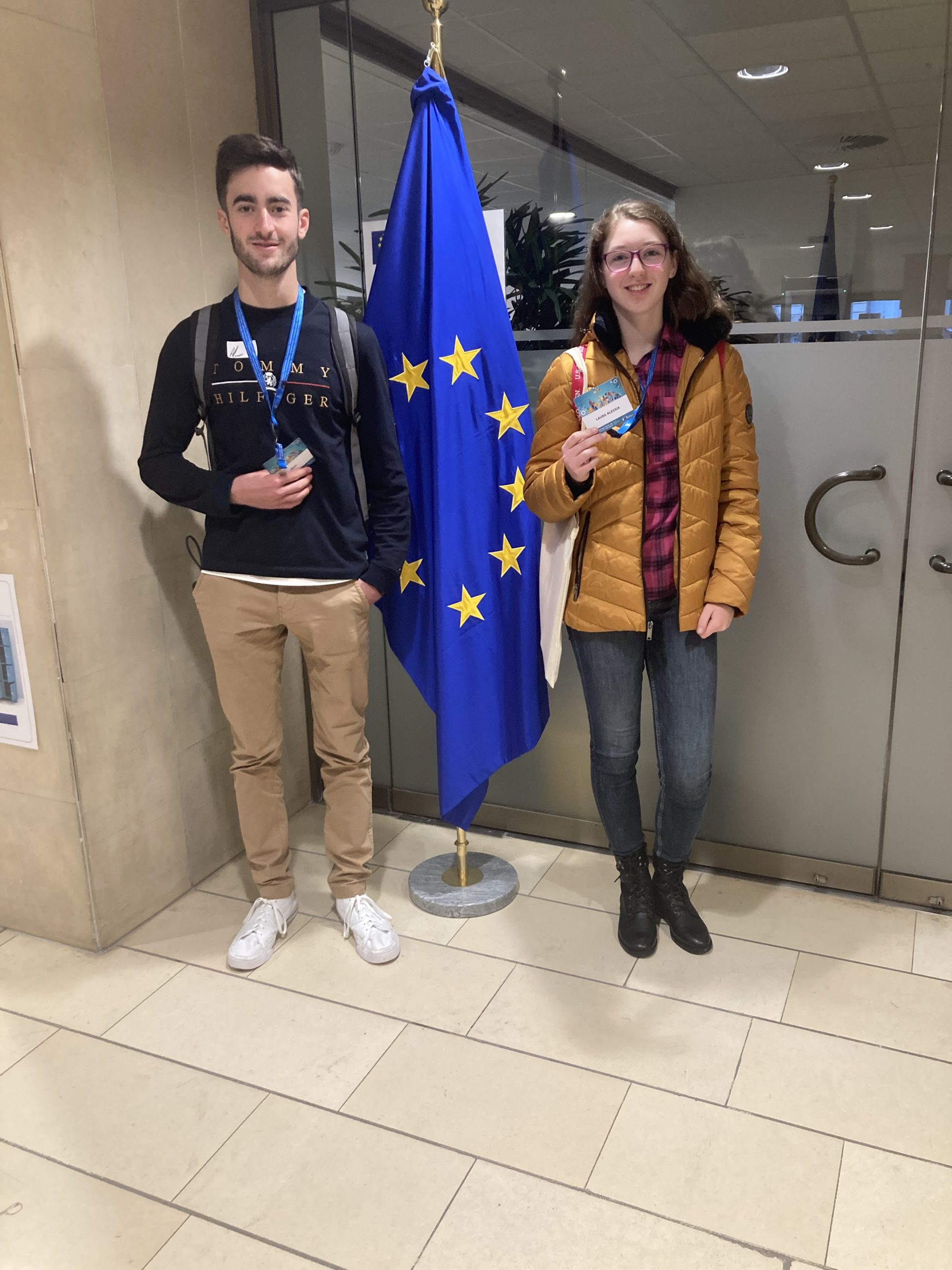 They learned a lot about child participation and the creation of child friendly documents and so they wanted to put what they had learned into action. While in Brussels, two students, Alex and Alessia, came up with the idea that the same thing should be done in the school. The students formed a group in the school with some of their peers to become the 'Bremore ETSS Student Voice Development Team'.  
They chose to work on the Anti-Bullying Policy in the school to make it more accessible and child friendly. They decided that policy was important to students, and they wanted our school to be a safe place for all students. 
Meeting every Thursday throughout the school year, they discussed, designed, and collaborated on this important document. Thanks to a Sustainable Development Goals (SDG) Grant from the Department of Education, they were able to fund lunches for their Thursday meetings, enlist a graphic designer, cover printing expenses, and embark on a trip to Queen's University Belfast. 
Here is what some of the students have to say about their experiences:  
Alessia in Transition Year 
"In Brussels at the 14th Forum for Childrens rights myself and Alex talked about our involvement with creating child friendly documents for the EU Strategy on Childrens Rights and the child friendly version of the European Digital Rights and Principles for the European Commission. We also discussed how we worked alongside Laura Lundy to improve these documents, while we were away in Brussels Alex, and I brainstormed ideas on how we could continue these projects in our school. We had the idea of putting together a group to continue our work and improve our policies. The first policy we thought of re writing was the Anti Bullying Policy. We chose this policy first because it seemed like it would be the most important one to work on first. As bullying is a common thing in schools. We decided we needed to have a diverse group of students involved so that all voices were heard. It was great to be part of a team designing documents for children by children. It is groundbreaking work." 
Jane in 3rd Year 
"For all of second year, I met with other students to simplify the antibullying policy into child friendly language. We worked every Thursday in the meeting room, to refine & perfect our project. On the 16th of January 2023, we went to Queens University to meet Laura Lundy. We discussed our ideas to work even better. Around April/May we compiled everything together to make the actual document. As for what I did, I took the minutes for the meeting, helped direct along with Alessia, and helped communicate with the graphic designer. In June, we went to the children's participation platform general Assembly in Brussels. We discussed many things to help the EU understand children. Now our Booklets have been printed and I can't wait to contribute more." 
Ruaíri in 3rd Year 
"I was on the Student Council when I heard about the Student Voice team, I emailed Kathy and asked if I could join the team and she accepted my offer. Two weeks after joining we had a trip planned to Belfast to meet with Childrens Rights specialist Laura Lundy who gave us many ideas. We got a grant for Sustainable development which helped with our free lunch in our meetings every Thursday. Five students including me and some of our teachers and SNAs (Special Needs Assistants) were invited by the European Commission to visit Brussels in Belgium on the 25th of June for 3 days. We took part in activities at the EU Childrens Participation Platform General Assembly. We stayed in the Thon hotel, and it was brilliant a trip of a lifetime." 
Alex in 5th Year 
"I started this work in 2021 with a small selection of students we were asked to join an online call for training with Laura Lundy. This was my first-time hearing about anything like this and it was exciting, on the call we were asked how our voices could be heard and what the EU could do to make us heard. A few months later a few students were asked to help make a child friendly version of children's rights, we looked at synonyms of harder English words, without dumbing the text down, to make it easier for children to understand and we added visuals and colour for better understanding. This document was launched in the European Parliament. This was a proud moment for me. In Brussels at the 14th Forum on the Rights of the Child, we attended conferences with other adults, and we had our voice heard. We also did an online interview about our work, and this was seen by groups that work with children all over Europe.  
When we returned, we were asked to go online and help train EU delegates on the production of Child Friendly documents, I felt empowered by this.  
We also brought what we learned back to the school and applied it to our own school rules. It is an innovative idea; we now have more students wanting to get involved and be included in such projects. It is a valuable experience." 
Leon in 3rd Year 
"Hi, my name is Leon, I am part of a group Bremore ETSS Student Voice Development Team. I love being involved in the group talking about helping anti bullying in school. In Belfast we got to speak about our project. This project is popular and people like it."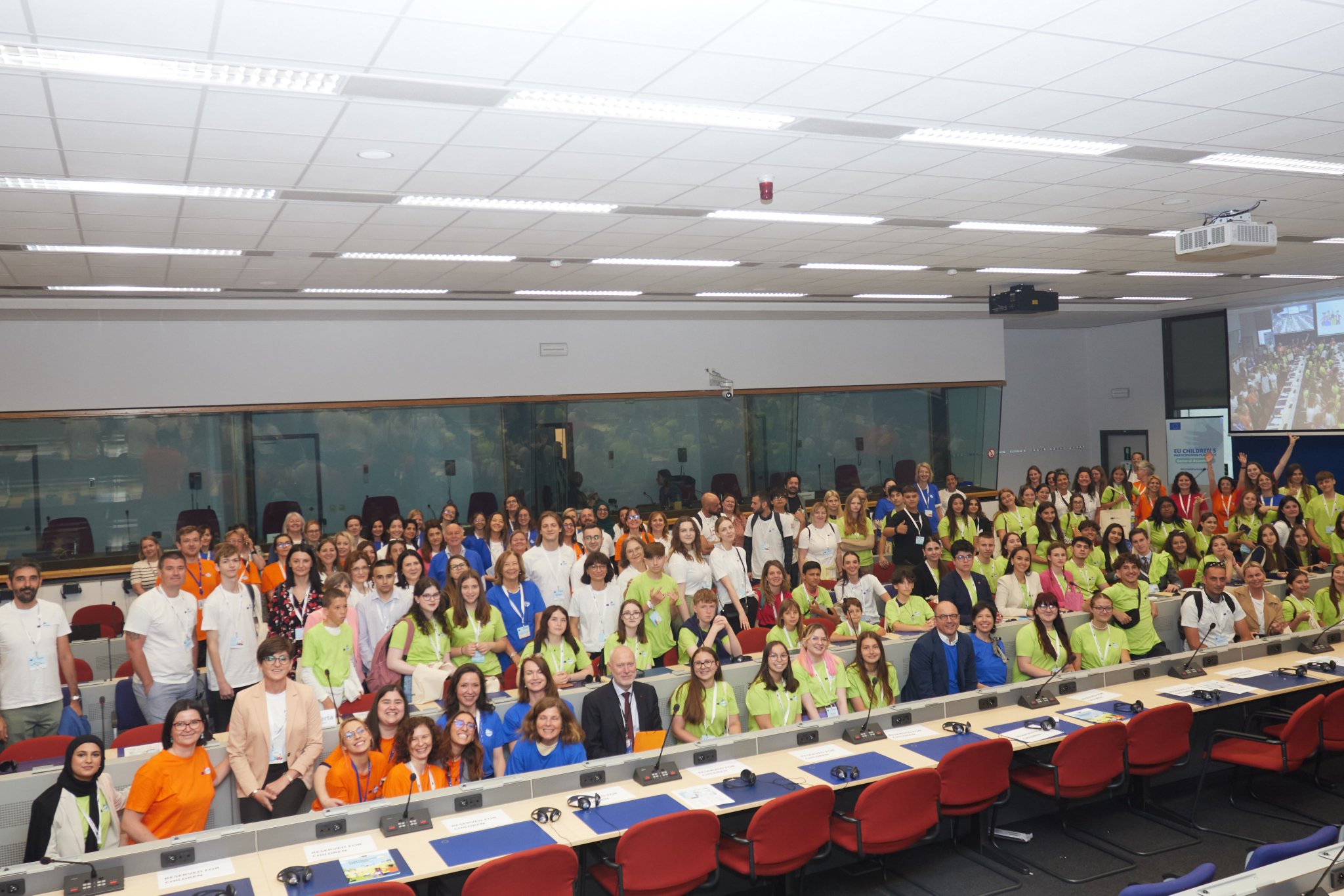 Lilly in 3rd Year 
"I am part of the Bremore ETSS Student Voice Development Team every Thursday we worked with Kathy at big Break. We talked about our project and as a group we decided to make a leaflet about anti-bullying. I had some ideas about the design and the face of the leaflet. I really enjoyed participating in the Student Voice Development Team. I became closer and closer to the people in the group. I really enjoyed the food; some days we would have curry or lasagna and I am very grateful to be involved." 
Kevin in 3rd Year  
"I attend the Bremore ETSS Student Voice Development Team meetings every Thursday during break. Discussing the issues on Bullying and how the documents about bullying can be complicated, so we came up with a child friendly version. When we went to Belfast, we got hoodies from Queens University, and we got to talk to a Childrens Rights specialist. We got a tour of the university which I really liked. I enjoy being part of the Student Voice Development Team in our school."  
Conor in 3rd year 
"I'm part of my schools Student Voice Team. We discuss Child Friendly Documents for the school. We made a Child Friendly Anti Bullying document for the school. In June I went to Brussels to the European Commission, and we met many people over there. We worked on lots of ideas about child participation."