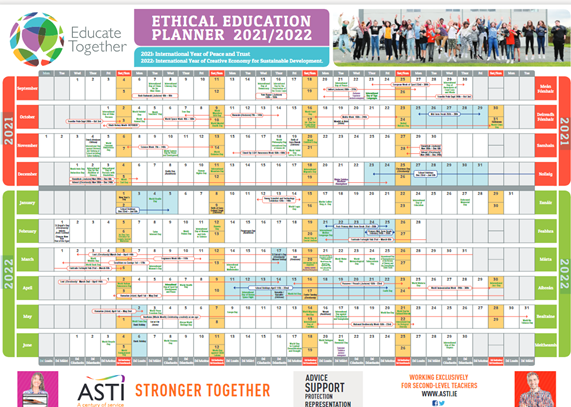 Curriculum planners
The Ethical Education Wall Planner was recently circulated to all Educate Together schools.
Ideally the wall planner should be visible and accessible to all staff members in order to help them in planning for Ethical Education throughout the school year.
Digital versions of the planners are also available here: the Digital Ethical Education Planner is available here.
Teaching resources
A multitude of resources are available to support the teaching of Ethical Education on our resource library – here.
 Teaching methodologies
There are a number of free online modules available on the Educate Together Moodle site, here is a selection of some of them: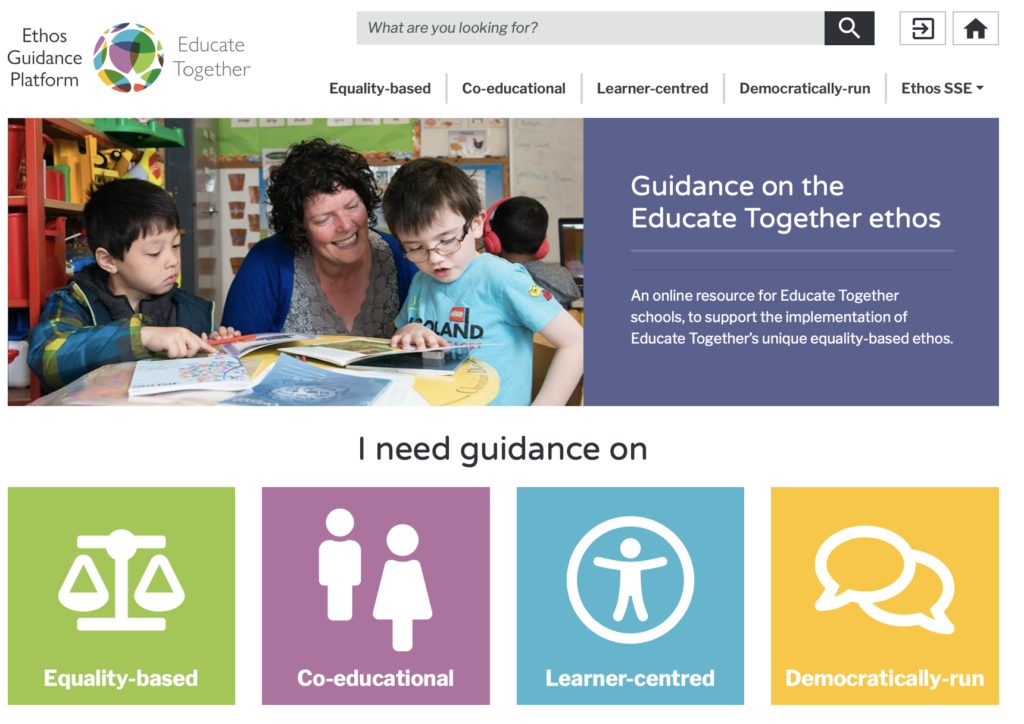 Coming soon….Trauma Informed Practice in Educate Together Schools – an introductory module which will be made available later this school.
Ethos support
All school staff can login to the Educate Together Ethos Guidance Platform – www.ethos.educatetogether.ie – and explore different aspects of the Educate Together ethos. The website also includes the full suite of tools and resources for self-evaluation on ethos for Educate Together schools.
If you come across something that you'd like to see included in the website, or something that needs to be changed or updated please get in touch via the feedback link on the site.