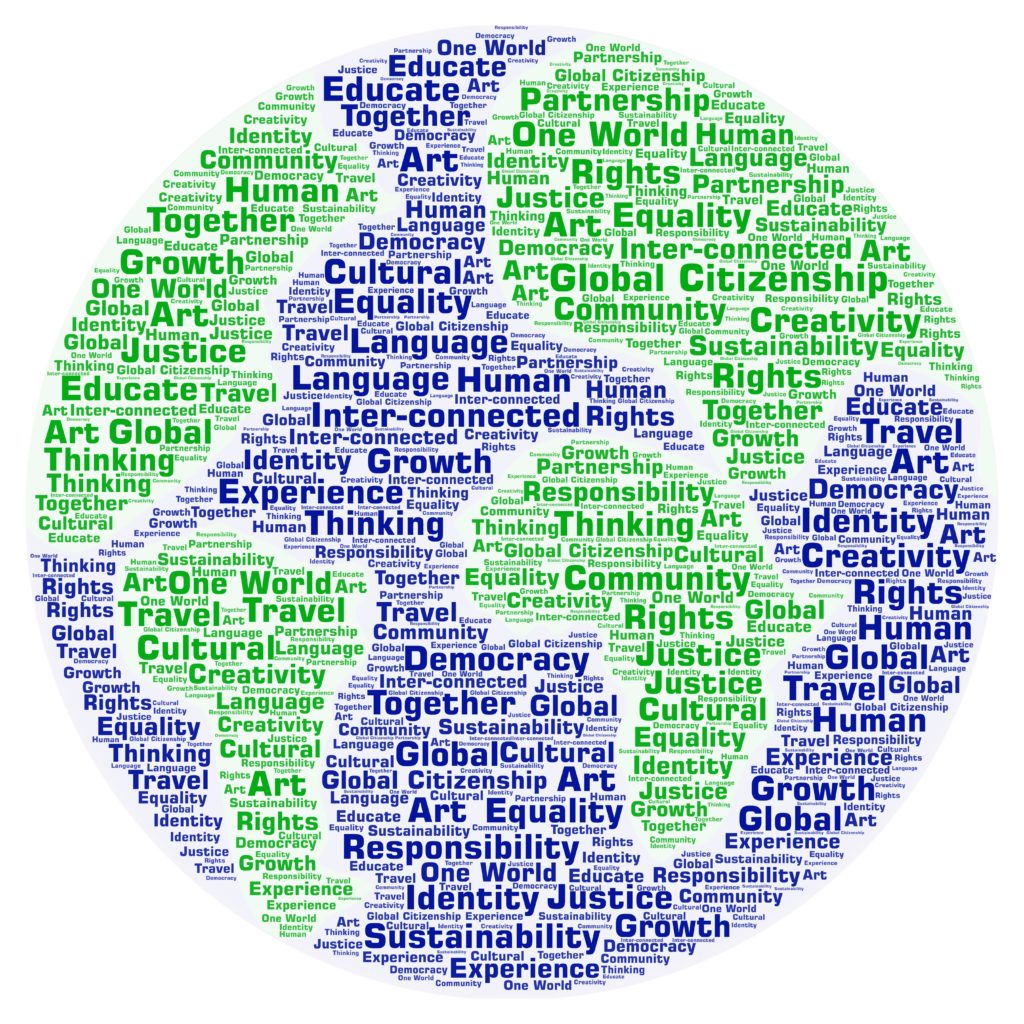 Heather Cummins – Le Chéile ETNS
As teachers in Educate Together schools we have the responsibility and privilege of developing Global Citizens of the future. Children who are good Global Citizens will grow into thoughtful and caring adults responsible for sustaining our planet and appreciating our diverse and multicultural world. Here are ten ideas* to foster Global Citizenship in our schools:
Make children aware they a member of a global community, teach multiculturalism, promote different languages, travel where possible and teach about different cultures and communities around our world – 'My way of living is not the only way of living'
Teach the 17 Sustainable Development Goals. In a time where eco-anxiety is a big problem it is good for children to see we have goals, we are empowered and we are working to build a better, sustainable future.
Teach Human Rights: Allow children to see injustice exists in the world and that we should fight against this. The Right Start (Junior Infants – 2nd Class), Lift Off (3rd and 4th Class) and Me, You, Everyone (5th and 6th Class)  are programmes produced by Amnesty International to help teachers address human rights in primary schools.
Bring children to green and open spaces and encourage them to appreciate nature and the world around them.
Children can always relate to food. Plant a garden and teach children the resources involved in getting food to their plate. Teagasc have produced a handy guide to guide to vegtable growing in Ireland.
Promote awareness in our schools: Have displays encouraging Global Citizenship, utilise the Green School Committees and Students Council, take part in the Yellow Flag initiative.
Where appropriate keep children aware of local, national and global news. In Primary Schools News2day is a great resource for keeping children aware of news events.
Encourage Activism: Allow children to campaign for a cause – this maybe a homework free day, more physical activity etc. Allow them present their arguments and highlight their cause. They may or may not be successful!!
Develop Critical thinkers: Encourage children to question decisions, play devil's advocate, use moral dilemmas in your teaching.
There are some very good resources available to help the teaching of Global Citizenship:
*Links to resources were added by the national office.