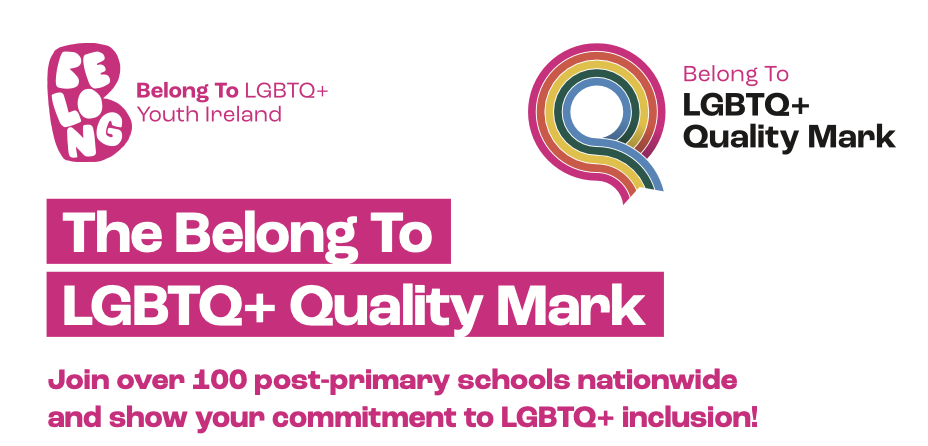 By Sandra Irwin-Gowran, national office 
The Educate Together LGBTQ+ Working Group was set up in December 2022 to develop guidance for Educate Together schools to support LGBTQ+ students and their families. A survey was sent to all schools in the Educate Together network early in 2023. The purpose of the survey was to gather input from the network and hear what experiences schools are having related to LGBTQ+ issues, what guidance and support they need from Educate Together and to provide an opportunity for schools to share good practice in this area.  
Since then, the working group have been collating and developing Educate Together guidance for schools, this included a session at the principals' conference in Galway last March and a workshop at the AGM just gone by at the start of May.  
The next stage is to complete the guidance and get network buy-in. We will keep you posted as this develops.  
Related to the above endeavour Educate Together is represented on BelonG To Youth Services Education Advisory Group and have endorsed the organisation's LGBTQ+ Quality Mark Initiative 2023/24. Information was sent recently to second-level schools.  There are currently 57 schools due to achieve the mark in early 2024, this number includes some Educate Together second-level schools. BeLonG To have places for 80 new schools/centres to take up the initiative.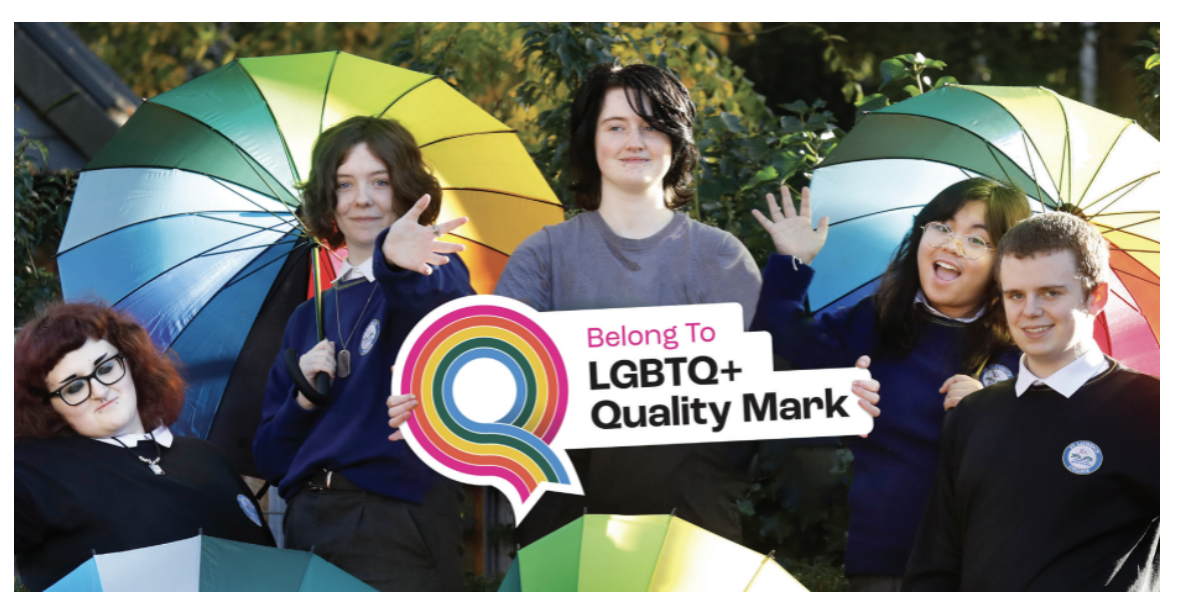 The Quality Mark has been piloted in 55 post-primary schools nationwide, with impact assessments carried out by researchers at University of Galway and Dublin City University. 
As part of the Belong To LGBTQ+ Quality Mark Initiative whole staff training, one-to-one support, guides, toolkits and other resources are provided.  
The initiative invites participating schools to: 
Recognise and promote existing supports for your LGBTQ+ community.

 

Build on these existing supports and grow as an LGBTQ+ safe and supportive community.

 

Achieve the Belong To LGBTQ+ Quality Mark, by demonstrating their commitment to LGBTQ+ inclusion across key action areas.

 
For more information, download the Belong To LGBTQ+ Quality Mark brochure or take part visit BelongTo's website.