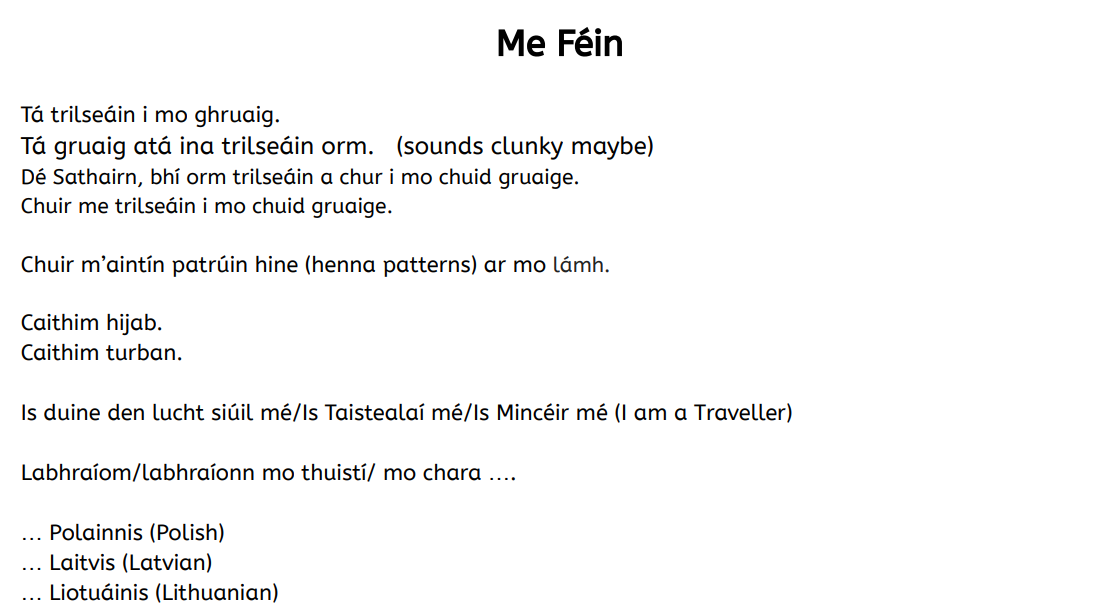 Cecelia Gavigan, Balbriggan ETNS
A resource with key vocabulary for teaching intercultural Gaeilge is now available on the Learn Together Resource Bank. The resource outlines vocabulary on a range of themes taken from the Gaeilge curriculum and enables every child to express their cultural identity through the medium of Irish.  
There is a range of vocabulary focusing on:  
Types of languages spoken (including non-European languages)

 

Describing physical appearances 

 

Describing food items 

 
This resource is a must-have for every teacher. Grab your copy here!  
Please note: you will need to register/sign in to your free account to access resources on the Educate Together Moodle site. The good news is that once you have done it once you have lots of fabulous resources at your finger tips.