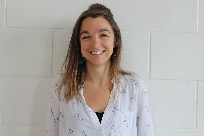 By Ciara McMackin, Deputy Principal and Ethical Education teacher from Kishoge Community College 
Ciara McMackin is a member of a community of practice of second-level Ethical Education teachers working to add value to the curriculum along with Educate Together second-level education officer Susana Nuñéz. Here Ciara outlines an initiative that brings the curriculum into real life discourse:
The Ethical Education Community of Practice for Senior Cycle is proving a fertile space for continued growth of curriculum and co-curricular events. 
One initiative we feel would develop Senior Cycle Ethical Education is a module on "Participation in Public Life". The idea behind such a module is to move Ethical Education in 6th year from the theoretical towards the practical applications of active citizenship in adult life. Liberal discourse and 'active citizenship' campaigns can often promote ways to question or critique current social structures from outside (e.g., online campaigning, protests etc.). This module will aim to provide a balanced perspective by offering insights into change from within the existing political and justice system, encouraging students to explore avenues for improvement through established democratic frameworks, including but not limited to voting, running for election, participating in Citizens Assemblies, engaging with elected representatives, and understanding the role of the courts. 
The module is currently in development and we eagerly welcome all suggestions for its content. It is expected to be ready for use early in the upcoming year, empowering students as they prepare for the 2024 local elections. It will align with the broader trend of active citizenship within Educate Together schools, where exciting action projects are happening and valuable ideas are exchanged during whole school and network-wide events. 
The Ethical Education department in Kishoge CC is leading an Ethical Education newsletter which is circulated weekly amongst other members of the Ethical Education community of practice and beyond. This newsletter highlights key current affairs of the week in student friendly language, giving critical questions to elicit discussion on each one. Teachers are welcome to email Ciara to be added to community of practice mailing list! 
The Ethical Education and Global Citizenship Education community of practice meets periodically to discuss and add value to Ethical Education in the network. The group is open to new members regardless of their experience in Ethical Education. If you are interested in finding out more about this group, email susana.nunez@educatetogether.ie with the subject: Ethical Education & GCE community of practice.