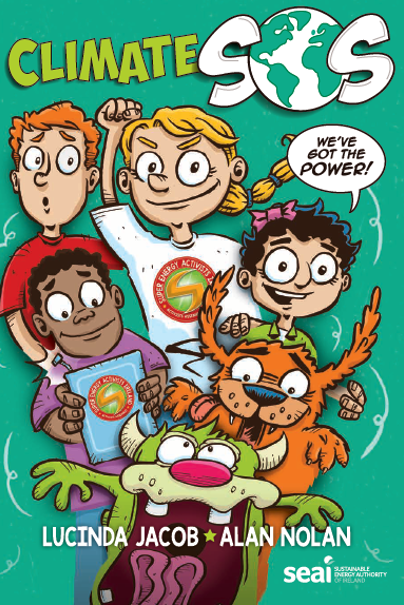 Sustainable Energy Authority Of Ireland (SEAI) launches new book
Climate SOS is a non-fiction, illustrated story book that promotes an awareness of climate change in a way that relates to the lives and day-to-day experiences of children. The heroes in the book are 4 children and their dog, who call themselves "Super Energy Activists of Ireland".
The book emphasises the importance of people power and the value of green, sustainable energy in our transition to a more sustainable society. It's aimed at children in senior classes of primary school and is available to all schools as a hard copy and e-book www.seai.ie/climatesos
Schools can also borrow class sets from their local libraries.  The book was developed by Dr Orla Kelly, DCU St Patrick's Campus, written by Lucinda Jacob and illustrated by Alan Nolan.
For more information and to get your copy of Climate SOS, contact aoife.cannon@seai.ie or emer.barry@seai.ie
New EU channel for primary school children
Primary school children from across Europe can now tune into a new online education resource created in Cork. The EU TV Junior YouTube channel features animated news reports "voiced by children for children" and is well worth a look. More info here.