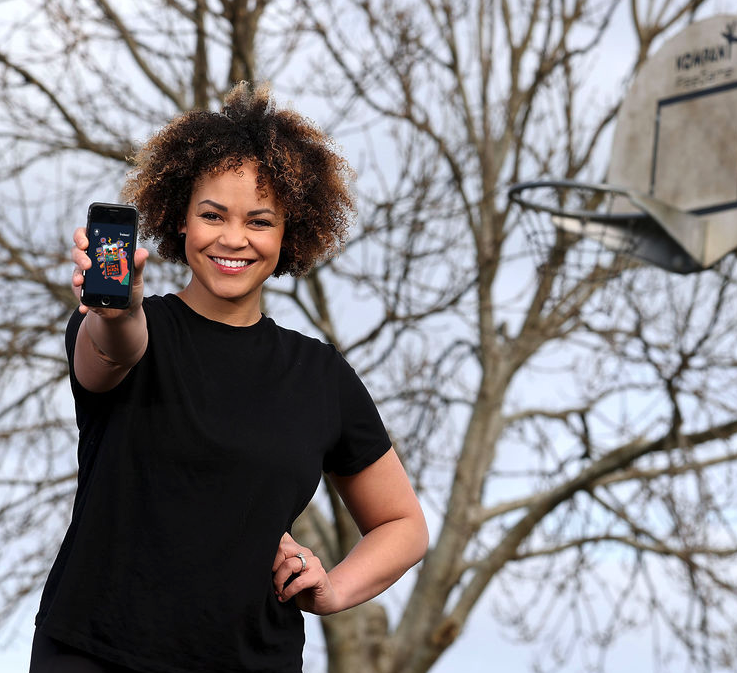 Emer O'Neill is currently on maternity leave from her job as PE teacher with North Wicklow ETSS but she is still busy as an educator and activist.
Apart from her 'Exercise with Emer' slot on RTE's School Hub during Lockdown, Emer has emerged as one of Ireland's most outspoken and powerful anti-racism activists.
"I feel we're doing our children a disservice if not educating them in school on intercultural experiences, backgrounds and inclusion," she states.
"As a teacher it is very hard to control what happens when a child goes home, but we have the capacity to help them engage in fully diverse experiences in school and to develop the mindset that difference is beautiful, not a barrier."
Emer was delighted when the Olympic Federation of Ireland (OFI) enlisted her help to promote their 'Don't Scroll By' campaign. She argues that the Educate Together ethos is all about understanding and acceptance of others, which in essence is a statement that we are all human and if something happens to one, it happens to us all.
"That's exactly the OFI's message in 'Don't Scroll By'," Emer observes and goes on to say, "I was particularly delighted that the Olympic Federation thought to ask me, as a person of colour, to review and contribute to it."
The module Emer worked on is all about deleting, banning and reporting: delete the message, ban whomever posted it and report the post to the site administrators.
The Olympic Federation of Ireland are asking all sports stakeholders and the public at large to take a strong, proactive stand against discrimination and hate speech on social media.
"Just one person doing something like that can have such a ripple effect and create great positive change," Emer concludes.
The OFI's unique 'Dare To Believe' schools' programme is an interactive curriculum that promotes Olympic values. It includes the 'Don't Scroll By' section to which O'Neill has contributed. It helps to engender confidence in teachers by not only addressing issues but also providing suggested responses. The Olympic Federation of Ireland can also arrange for school visits by athletes.