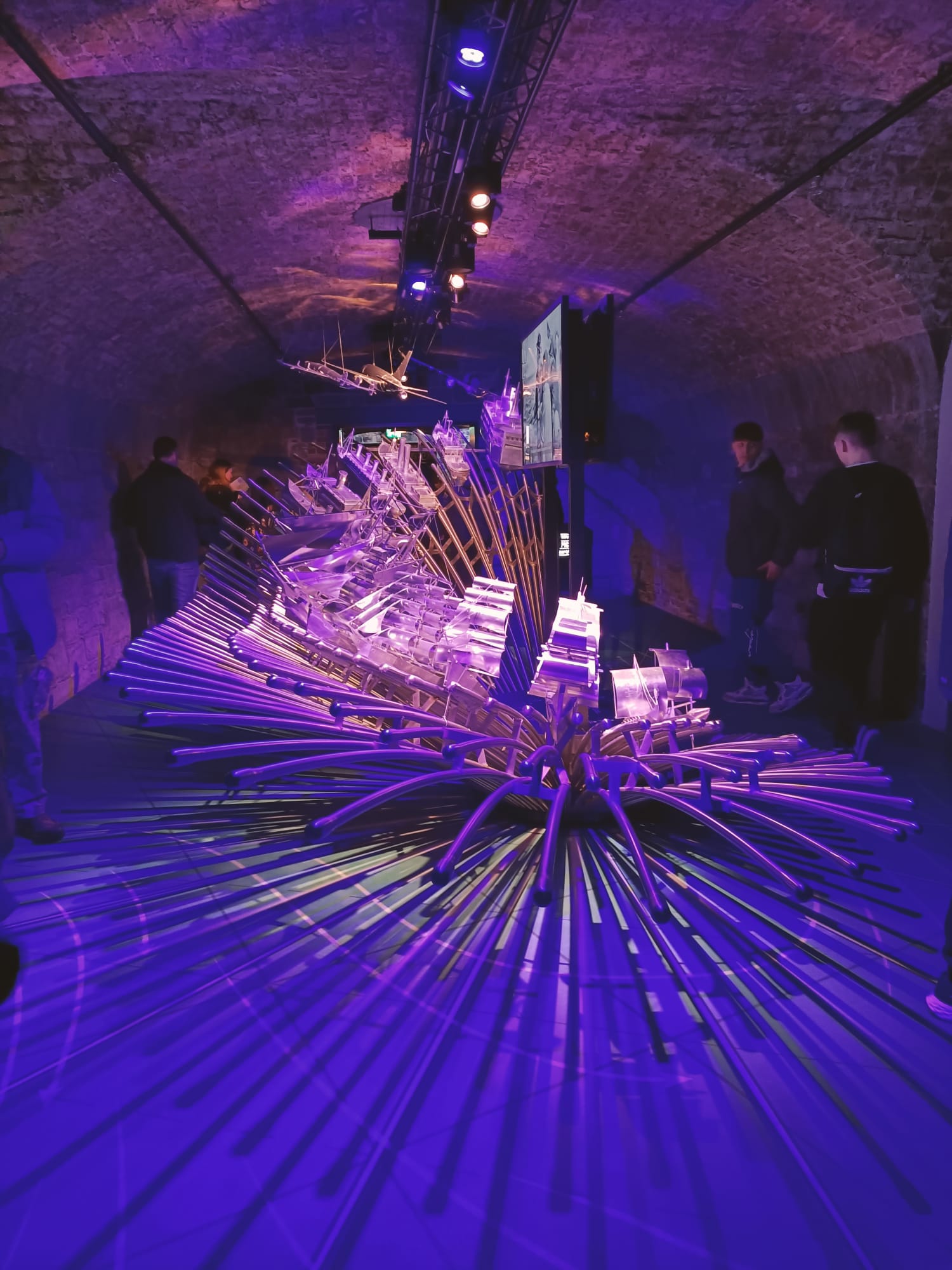 Molly Woods, Transition Year, Stepaside Educate Together Secondary School 
On Thursday the 19th of January, our whole year was taken on a trip to EPIC, the Irish Emigration Museum. It is a state-of-the-art interactive experience, and covers fields such as politics, art, history, storytelling, science, engineering, and sport. It uses over 30 projectors, interactive multi-point touchscreen tables, and even QR codes to make it as intriguing as possible.  
We took part in both a tour and a workshop. My class began with the tour, while the other went to start the workshop. Before we officially started, we were given passports to stamp as we walked around the different sections in the tour.  
Throughout the tour we learnt about the dramatic and inspiring stories of those before us who travelled the world, reliving some of their greatest achievements through the videos that were playing in each room, and learning about the impact that the 10 million Irish men and women who left Ireland had on the world. There were multiple displays of instruments, sport equipment and books. There is also an app you can download on your phone for a free audio guide to listen to while walking around the museum. 
I think one of my personal favourite parts of the tour was the library, filled with beautiful leatherbound books. Although most of them were stuck in the wall, there were some that you could pull out to play a recording of a quote included in the novel. 
Once we were finished with the tour we headed over to the workshop. It was fascinating, as we got to sit and listen about the key human rights issues through the six themes of the 'Out in the World' exhibition (exclusion, community, love, defiance, solidarity and return). I liked learning about the struggles and triumphs of those in Ireland that are a part of the LGBTQ+ community.  
We also got to take part in more practical exercises, being allowed to discuss a certain theme or questions with the others at our table. I feel it has made a lot more of us feel empathy for those who have had to live in an unaccepting world.  
I very much enjoyed this trip, because we were able to learn new things while also having fun with our friends. Along with that, the fact we were given the freedom to take as much or as little time as we wished in each room was gratifying, as we are no longer being treated like children, and getting the chance to be more independent.