Jennifer Buttner, School Support & Development Officer 
In response to feedback from previous years, we are delighted to announce the date for our 2024 Principals' Conference at this early stage of the school year.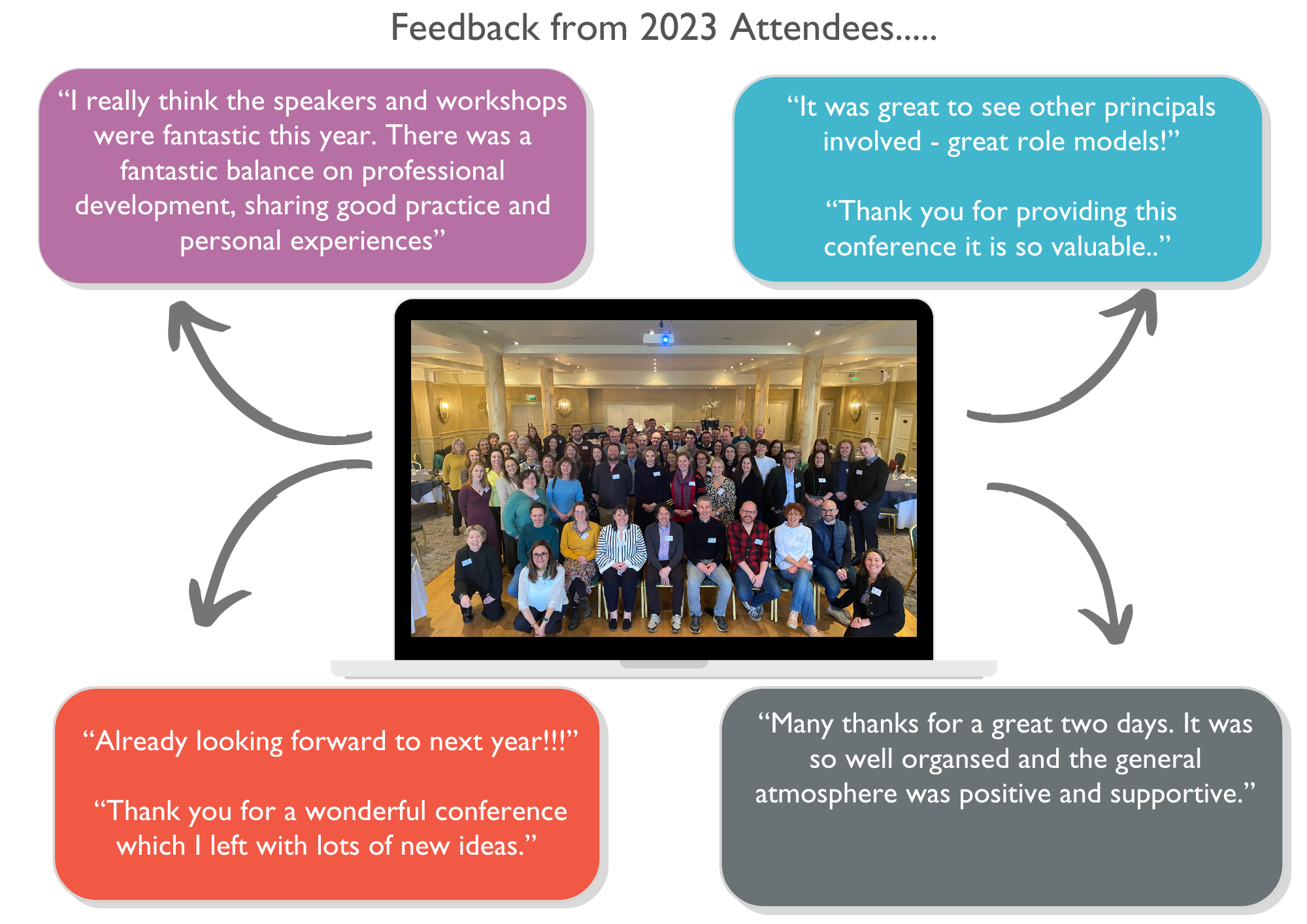 The 2024 conference will take place on Thursday 29th February and Friday 1st March in the Galway Bay Hotel. The conference structure will closely mirror previous editions, commencing at 9:45 am on Thursday and concluding after the lunch session on Friday. 
Stay tuned, as we will be opening conference registration in the month of November. 
At this stage, we are planning the conference programme and are eager to gather your insights and recommendations regarding speakers, workshops, and other elements. Additionally, we are seeking volunteers from primary and post-primary to join our principal planning group. 
Last year, we endeavoured to put together a programme that met our principals' interests and needs, and allowed for more opportunities to share and network, and key to that was the sub-committee of principals who assisted with the conference planning.  
If you're interested in becoming a part of our planning team for the 2024 conference or wish to share your thoughts on workshops, speakers, and discussions, please complete this planning form here by Friday 6th October. Your involvement and ideas are highly valued. 
Feedback from principals who have attended past conferences, is that they are a great opportunity to make connections and share ideas with fellow Educate Together principals.  
Or as one of our principals so eloquently said this year "I am always re-energised after attending this event, it reminds us all of what our core values are and shows us innovative ways in which to share our great work in schools around the country with the world. The supportive atmosphere is such a credit to the whole organisation."   
This is one of our favourite events in the school year, and we are really looking forward to seeing as many of you as possible at our 2024 conference. In 2023, we achieved our highest attendance rate yet, and we aspire to surpass that record in the coming year! Your presence is greatly anticipated and appreciated.