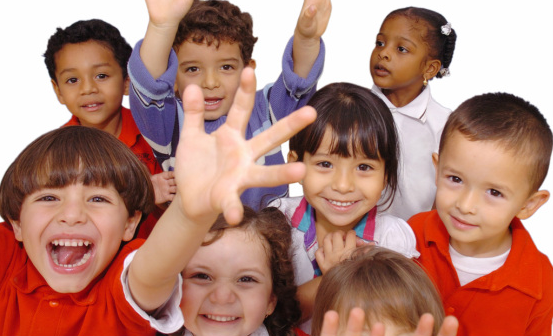 Educate Together today marks the new school year with the opening of three new national schools. Firhouse ETNS and Portobello ETNS open in Dublin and Rochestown ETNS accepts its first Junior Infant class in County Cork.
2013 is another year of rapid growth for the Educate Together school network. It is expected that total pupil numbers in Educate Together primary schools will grow by around 1,500 to exceed 16,000 for the first time. This will make Educate Together the second largest supplier of primary education in the State after the Catholic Church. This growth is due to widespread support for this equality based model of education amongst parents and the pioneering work of volunteers in many communities.
Principal of Rochestown ETNS Alan Sheehan is excited: "The furniture is ordered, the computers are coming, the games and toys have been bought – all we need now are the pupils to arrive this week! I look forward to our school becoming a vibrant part of the Rochestown community and developing into a centre of excellence in teaching and learning".
Principal Collette Dunne is just as enthusiastic about the opening of Firhouse ETNS: The excitement is palpable! Parents are helping us set up the classrooms and the Firhouse community have given us a warm welcome. This will be a great school excelling in sports, arts and ICT, as well as academic subjects!
Portobello ETNS will opens in the former Film Censor's Office on Harcourt Terrace in Dublin city. Principal of Portobello ETNS, Dermot Stanley Our children, parents and staff are hugely enthusiastic about this school and we look forward to making Portobello ETNS a fantastic place for all. The children and their teachers will enjoy exploring their immediate surroundings in this wonderful part of Dublin.
2013 is another year of sustained growth for Educate Together as in addition to new schools, existing school infrastructure has been enhanced. Brand new 16 classroom buildings for both Portlaoise ETNS and for Carrigaline ETNS have been completed this month, and a similar building is due to handed over for Carlow ETNS in October. Extensions have also been completed in a number of Educate Together schools and there are now more than twenty Educate Together schools with firm expansion or new building plans with the Department of Education and Skills.