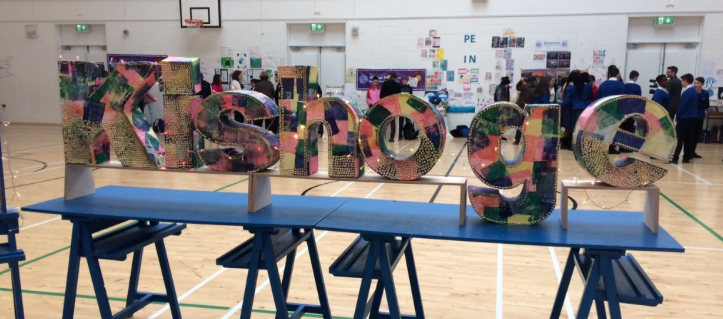 The Global Citizenship Education Student Showcase 2019, an initiative led by students from Educate Together's nationwide network of second-level schools, took place on Tuesday, 9th April at Kishoge Community College, Lucan. The showcase served as an opportunity for students to exhibit and share projects and initiatives they have undertaken in their schools in the area of Development Education and Global Citizenship with their peers. Students also explored ideas around active citizenship and consumption via student-led discussions and workshops.
Development Education (DE), also known as Global Citizenship Education, is an educational process aimed at increasing awareness and understanding of the rapidly changing, interdependent and unequal world in which we live. By challenging stereotypes and encouraging independent thinking, DE helps students critically explore the root causes of global justice issues and how they interlink with our everyday lives. Global Citizenship Education forms an important part of the Ethical Education Curriculum, a subject unique to Educate Together schools.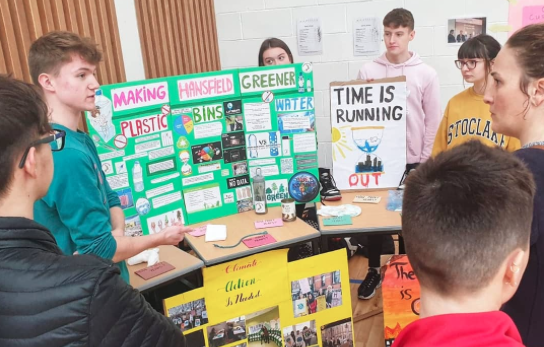 Presented World Café style, each participating Educate Together school showcased their work on Development Education in an array of innovative ways – multi-media presentations, interactive demonstrations, and displays of artwork.
 "Climate change and global inequality are issues my generation is becoming increasingly aware of" said one student presenting at the showcase. "I think events like the showcase today are really important because they give us students a chance to come together, share ideas, learn from each other and to see that we can take a stand on these problems and make a difference."
Some of the presentations on display included topics such as Ethical Consumption and Production, Upcycling and Repurposing, and Gender Equality and Climate Change. Participating schools included: Hansfield ETSS, Stepaside ETSS, Clonturk Community College, Ballymakenny College, Bremore ETSS, Kishoge Community College, Celbridge Community School, North Wicklow ETSS, Malahide/Portmarnock ETSS, Limerick ETSS, Sandymount Park ETSS and Firhouse ETSS.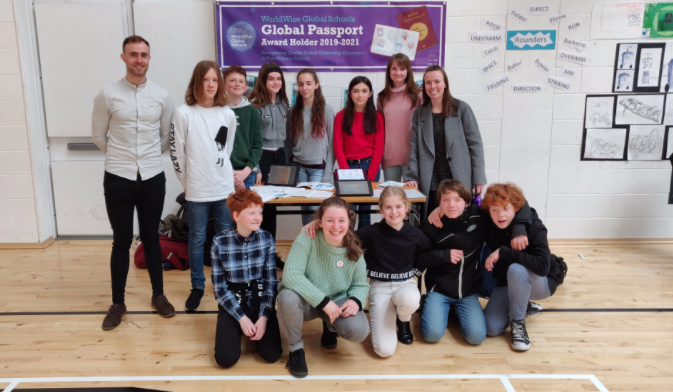 The Global Citizenship Education Student Showcase was proudly supported by Educate Together and funded by Irish Aid's Worldwise Global Schools, Ireland's national Development Education programme for post-primary schools.
The showcase also provided an opportunity to explore Educate Together's unique model of post-primary education in action. In Educate Together second-level schools, subjects are taught through cross-curricular projects that spark the creativity of students. Educate Together at second-level is about more than preparing students to sit State exams: the schools have moved away from 'teaching to the test' towards a truly integrated school experience.