Educate Together is delighted to announce that Sarah Calvey is to be appointed principal of Castlebar Educate Together National School, opening in September 2015. Sarah has been teaching for 13 years and has worked in the Educate Together sector for the past 10 years. Sarah is coming to Castlebar from Castaheany Educate Together NS in Dublin 15 where she has been Deputy Principal, Special Educational Needs Co-ordinator and Class Teacher.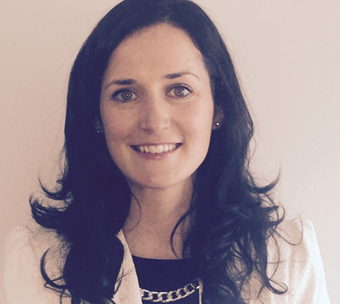 Originally from Achill Island, Sarah looks forward to bringing this experience to Castlebar ETNS and in establishing and developing a school of choice in the locality. She believes that excellence in teaching and learning is of paramount importance and this can be achieved in the progressive and inclusive ethos of Educate Together. She has a broad range of experience in a variety of schools and has taught in and observed diverse educational settings in Africa, South America, Asia, Australia and New Zealand.
Sarah's commitment to educational excellence is demonstrated in her pursuit of further professional development. She is a fully trained and accredited Maths Recovery Teacher and has completed a Graduate Diploma in Special Needs Education. Sarah is currently involved in action research as part of a Masters in Special Educational Needs (M.SEN) in St Patrick's College, Drumcondra and the importance of the student voice being heard is central to her research. This is in keeping with her teaching philosophies whereby students are encouraged to think freely becoming competent and confident learners.
Educate Together Regional Development Officer for the west of Ireland Jarlath Munnelly, said that the appointment of Sarah as principal was an important step for the school. 'We are delighted that Sarah has been appointed, she brings great experience to this post, and I am confident that she will do an excellent job.'
Sarah is an accomplished musician and music teacher and has been involved in numerous initiatives that cultivate a love of the arts (Music, Art and Drama). She is enthusiastic about welcoming local artists and organisations to the school to enhance the holistic development of the children. Sarah has a keen interest in Múineadh na Gaeilge and in maintaining and promoting the native dialects of County Mayo.
Commenting on her appointment, Sarah said, 'I am delighted to be part of establishing a new and dynamic Educate Together School in Castlebar where parents are afforded the opportunity to be part of their children's education in a vibrant welcoming school community. The Educate Together ethos will permeate all interactions within the school community and this is based on the key principle of respect. Castlebar ETNS will offer a culture of equity where everyone can feel a sense of belonging and where human dignity and freedom are recognised and respected.'
Castlebar ETNS is currently taking enrolments here.