This summer, Educate Together ran a following suite of summer courses. Fionnuala Ward, Educate Together's Education Officer, reports on how the course went:
An Introduction to Educate Together and the Learn Together curriculum (online)
Making a Difference: Ethics and the Environment and Equality and Justice (online)
Understanding Feelings and Values: Moral and Spiritual and Belief Systems (online)
Addressing Homophobia in Schools (face-to-face)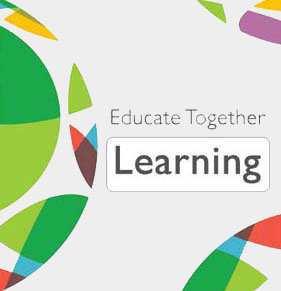 Overall, we had over 220 participants on these courses and were absolutely delighted with the take-up. All four courses have a balance of genuinely challenging CPD material as well as practical classroom ideas and resources. Feedback has been fantastic and we'll most definitely run these courses again next year.
Along with our summer courses, we also co-ordinate courses for BEd and post-graduate students in the Colleges of Education. Both our summer courses and our input in the College of Education continue to have very real and positive effects on our network of Educate Together schools – even more so, this year, as it was passed at the AGM in April that selection boards should 'take into account whether or not applicants have completed on or more of the following: Educate Together's summer courses and / or specific courses provided by the Educate Together national office in the Colleges of Education.'
So be sure to pencil one in for next year!
Fionnuala Ward, Education Officer