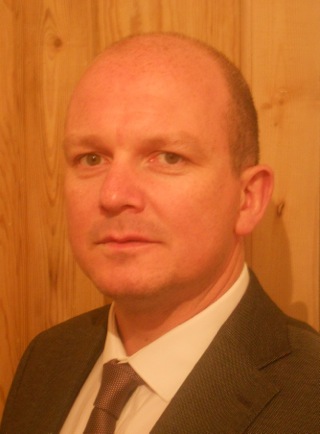 Educate Together is delighted to announce that the new Principal Teacher of Portobello Educate Together National School is Dermot Stanley.
Dermot has a wealth of experience in mainstream teaching, DEIS, Special Education, and Support. He is currently working in Adamstown Castle Educate Together and has been teaching there since it first opened in 2007. He sees this as his most valuable experience in education, and is excited to now bring this knowledge and understanding of start-up schools to Portobello ETNS.
Dermot is involved in multi-denominational education on many levels. He is a presenter on the Learn Together Curriculum in teacher training colleges for Educate Together. He is currently completing the Certificate in Ethics and Multi-denominational Education and plans to further these studies into the future.
Said Dermot on his appointment:
I have seen how hard the families, political representatives and community members have worked to get this school open. I have seen a vibrant, caring community grow in this start-up group; a community that always remembered this campaign was a campaign for their children. I feel honoured to be given the role to develop this school, and I want to base the vision for Portobello ETNS on the spirit of the group. Let's teach the children how to think, and make this school truly child-centred by catering for all interests. Our school will be bright and full of energy, and shall welcome all children from our communities in D2, 6, 8, & 12.
Along with Dermot's interest in Science, he is also experienced in acting and is passionate about music. Dermot plays piano-accordion, guitar, piano and sings. Dermot also enjoys running. He is extremely enthusiastic about the road ahead and is extremely grateful for the support of his family.
The school will open in September 2013. Educate Together, along with local parents, is working closely with the Department of Education & Skills to make sure the opening runs smoothly. Portobello ETNS is one of three new Educate Together national schools opening this September.