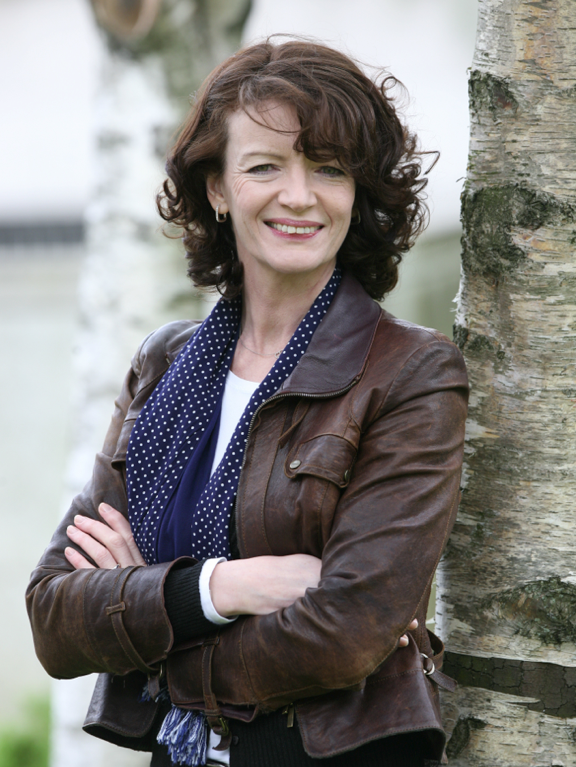 Educate Together is delighted to announce that the new Principal Teacher of Firhouse ETNS is Collette Dunne.
Collette Dunne has taught in St. Vincent de Paul Girls' School in Marino, Dublin, for sixteen years, where she held posts as a Mentor for Student and Newly Qualified Teachers and ICT Co-ordinator. She has a broad experience of differing types of schools in Dublin and Cork including DEIS, Special Education and Youth Encounter schools as well as teaching in France. She also facilitates Geography Inquiry Tutorials at St. Patrick's College of Education.
Said Collette on her appointment, The opening of this Educate Together school in Firhouse is a celebration of all the campaigning work done by parents and community members for many years and I feel honoured to have been chosen as its first principal teacher. The progressive, inclusive ethos of Educate Together is wholly in line with my own thinking on education, as well as on life in general, and I believe it's the way forward for all of us to learn together to live together in Ireland.
Collete also said of her excitement about the school opening: I'm looking forward to working with the parents and community to establish Firhouse ETNS as a vibrant centre of learning which will empower each and every one of its pupils to live the best lives they can. With our commitment to the multi-denominational, co-educational, child centred and democratic principles of Educate Together, I am confident we can overcome the challenges that will arise as Firhouse ETNS develops into a dynamic, happy, community centre of learning we will all be very proud of.
Collette's commitment to educational excellence is demonstrated in her pursuit of further professional development. Following a career as an Engineering Draughtsperson, Collette trained in St Patrick's College of Education between 1983 and 1986. The ideals of critical pedagogy and the role of teachers in motivating students have been central to her teaching practice over the years and prompted the action research study into Learner Autonomy she undertook in 2009, as part of the M.Ed. course at Trinity College. Her proposal for this research project was awarded the maximum bursary given by The Teaching Council.
The school will open in September 2013. Educate Together, along with local parents, is working closely with the Department of Education & Skills to make sure the opening runs smoothly. It is expected the school will be in permanent accommodation in 2015 as soon as a suitable site can be identified.