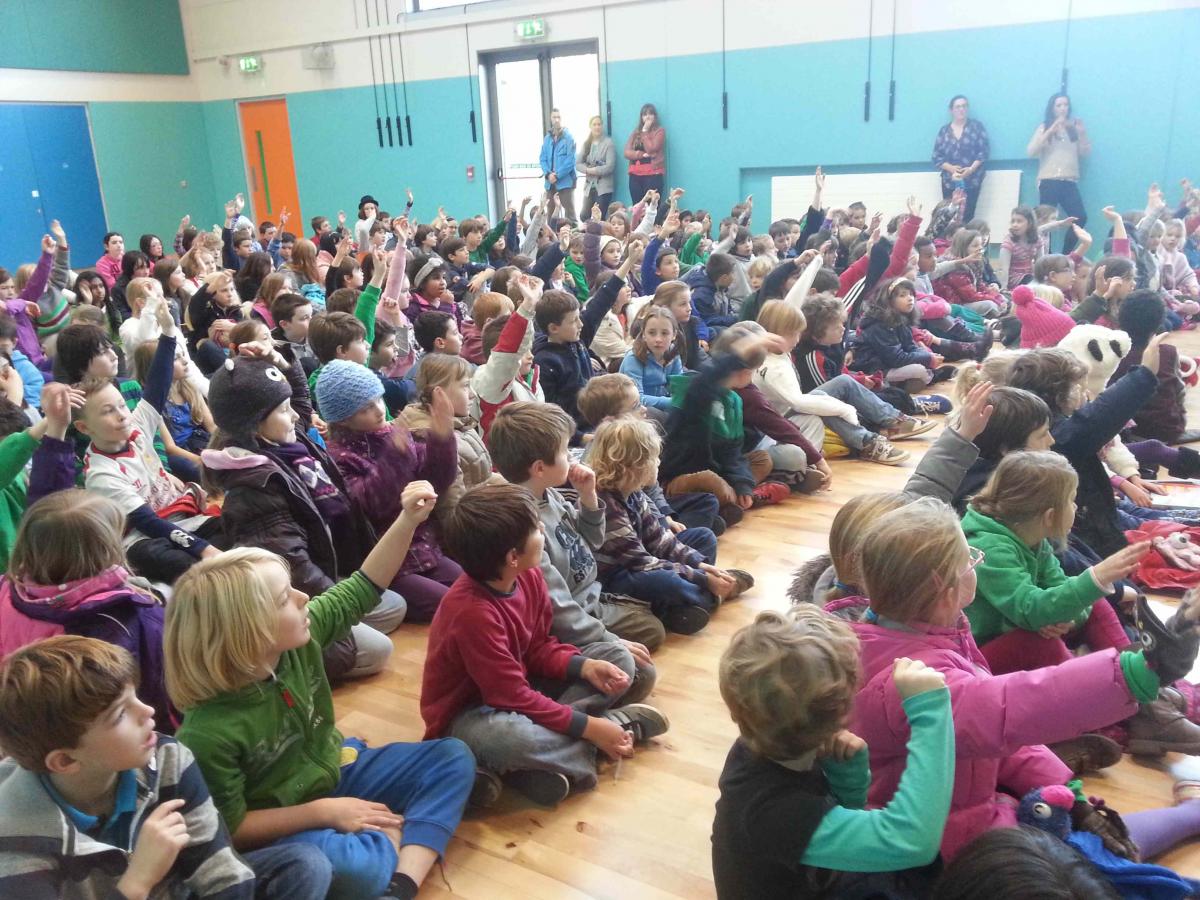 Greystones Educate Together is delighted to have moved into their new school building! Since opening in 2008 with just 45 pupils the school has grown to 345 pupils. They had outgrown their eight -classroom building, which had no assembly hall and only a shared play area.
When the Department of Education and Skills approved the school for opening on the 23rd October, the children gradually moved from one building to another. They walked from the top of the hill, carrying their boxes, to their fantastic new building which is three storeys high and has a terrific view of the sea and the sun coming up over the horizon.
To mark the opening of the new building Amy Mulvihill, Regional Development Officer for Educate Together received the keys from Helen O Brien, representing the Department of Education, and handed them over to Liam Friel, Chairperson of Greystones Educate Together.
Teacher Jacqui had baked an extraordinary cake to contribute to the celebratory mood in the first week of the new school. She had designed a 3D model of the new school on the top tier and had the faces of all the staff surrounding the bottom tier!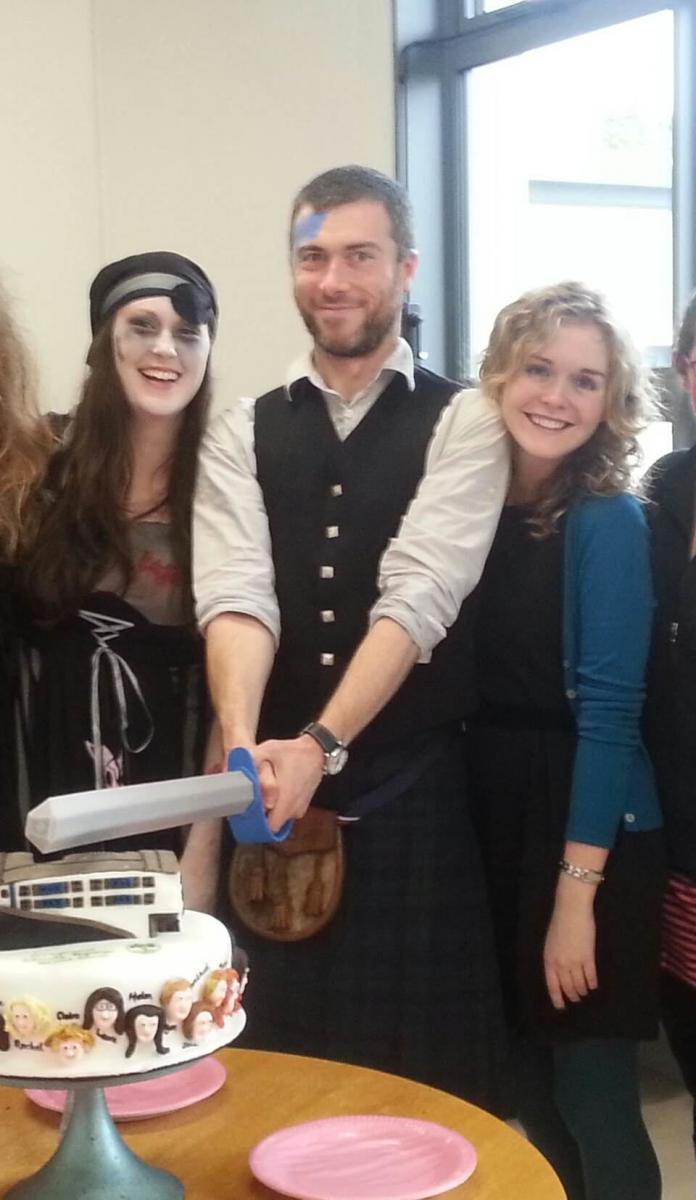 Catherine Sadlier, the Principal of Greystones Educate Together said, Within a few days, visitors to the new building remarked that it already felt 'lived in!' The Principal, Staff, Board of Management and pupils are very appreciative of all the support and, of course, would also like to give a big thank you to the Department of Education and Skills and to the school architect, Bill Kavanagh.
The new building also has a Special Educational Needs Unit. It is hoped that this will be opened in September and that places will be made available for children with autism.For the first time the children also have the experience of a fabulous new Assembly Hall, in which they can have special assemblies, singing, sports etc. They had their first Senior Assembly their on Friday the 22nd November.
The school community is delighted with their permanent building, which they have worked hard to achieve. This could not have been achieved without the support of parents, who have volunteered with all kinds of assistance in setting up the school and in maintaining and fundraising. For the final journey to the new building parents were again involved in cleaning, packing, clearing and sorting and transferring everything from one building to another.