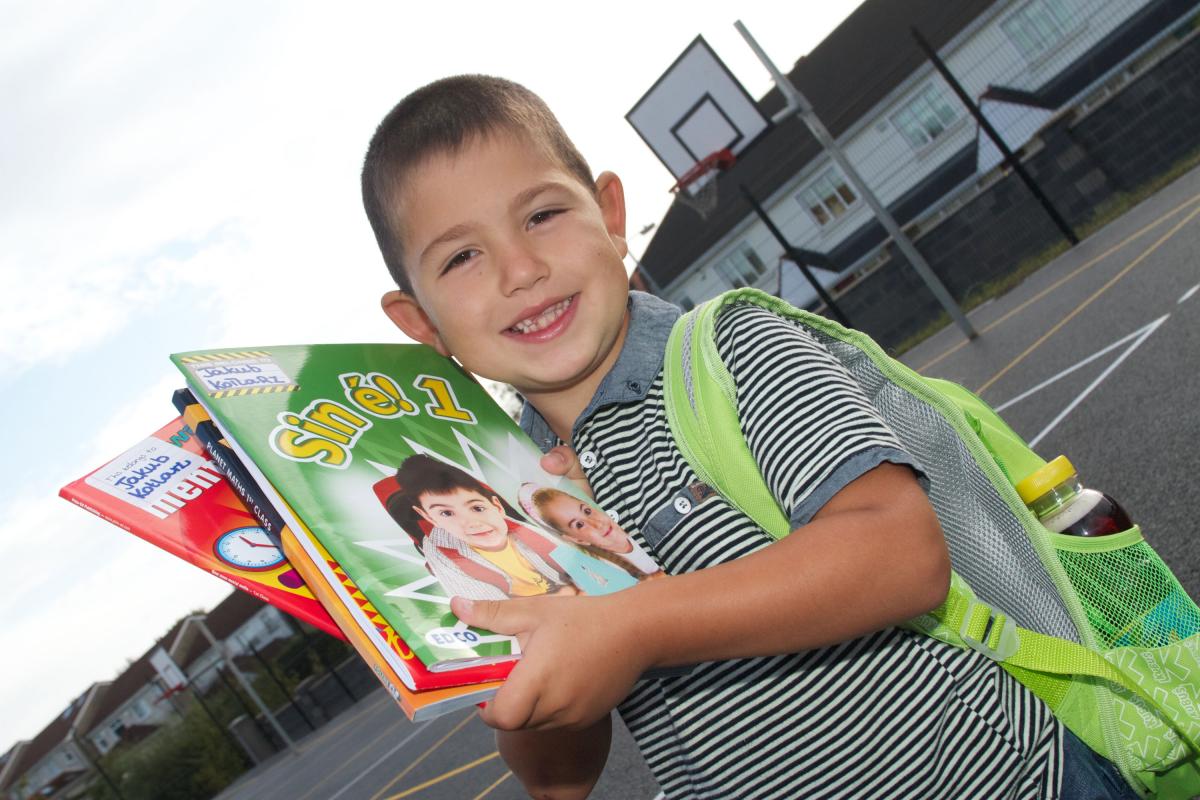 Holywell ETNS Swords opened for the 2012/13 school year today in a state-of-the-art new school building. Housed in prefabs for the last two years, pupils in Holywell will now enjoy one of the finest primary school buildings in the country.
Established in 2010, Holywell opened with 21 pupils. Numbers quickly jumped to 71 pupils the following year and have trebled again to 237 pupils for the 2012/13 term. The third Educate Together school to go to three streams, Holywell will have in excess of 700 pupils when the school reaches its full capacity.
School Principal Maria Boyne is delighted with the school's success and its magnificent new home. She says:
'The new building is wonderful and will be a fantastic educational resource for the Swords community long into the future. The quality of the building is of the highest standard and I can't wait to see it bursting with life when the children arrive'.
The new building project commenced in January and was formerly handed over by the Department of Education & Skills to Educate Together on August 24th. Built by ABM Design & Build and project managed by Healy Kelly Turner & Townsend on behalf of the Department, the new school in Holywell ranks amongst the finest primary education facilities in the country. In addition to 24 mainstream classrooms, Holywell ETNS will also open a 12-pupil ASD unit and its school hall will serve as a shared community facility outside of school hours.
Educate Together CEO Paul Rowe, speaking at the official handover said:
'The quality of the new school buildings that Educate Together is now taking possession of is extraordinary. In the last three years Educate Together has accepted 8 new school buildings in Fingal and the standard of finish keeps improving. Everybody involved in this project should take great pride in what they have achieved'.
2012 is a year of growth for Educate Together as new schools will open in Kildare Town, Ashbourne Co Meath and Ballinteer, Citywest and Stepaside in Co Dublin. Educate Together's existing school infrastructure in North County Dublin has also been enhanced with the expansion of Thornleigh ETNS in Swords as well as the new building in Holywell.
Educate Together has been providing multi-denominational education in Ireland since 1978. There are now 65 primary schools in the network and three second-level Educate Together schools have been sanctioned in Blanchardstown, Drogheda and Lucan. It is expected that pupil numbers in Educate Together primary schools will approach 16,000 this year.