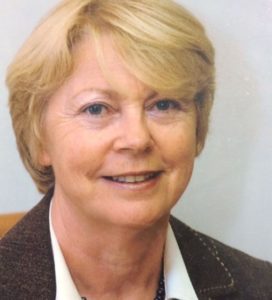 It is with great sadness that Educate Together marks the passing of Mary Stuart. Mary was a teacher at Ireland's first Educate Together school, the Dalkey School Project and went on to become the founding Principal of Monkstown Educate Together National School.
https://rip.ie/death-notice/mary-stuart-monkstown-dublin/386928
As Principal, Mary ensured that Educate Together's equality-based ethos and values were at the heart of life in Monkstown ETNS, making it a warm and inclusive school community for children, families and staff alike. Mary retired from Monkstown ETNS in 2008, which marked an end of an era for the school.
A warm and friendly person, Mary was a tremendous help to the development of the Educate Together school movement. Her contributions to Monkstown ETNS and to the wider equality-based school community will have a powerful impact on the lives of thousands and young people in Ireland. Her loss will be felt by the friends and colleagues she made in the school community. Educate Together would like to pass on our sincerest condolences to Mary's family and friends and former colleagues in Monkstown ETNS. 
Says Paul Rowe, CEO of Educate Together: 
"Mary was an absolute stalwart for Educate Together. An inspirational school leader, Mary inspired a number of other teachers to take up leading roles. She was a tremendous help to the national office in the early years the equality-based school movement's development. She will be greatly missed. My deepest sympathy to her family and all her friends."