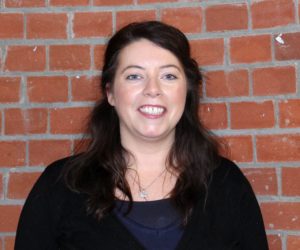 Educate Together is delighted to announce Diane Devereux as newly-appointed Principal of Goatstown Stillorgan Educate Together National School, opening this September.
Diane is a graduate of Dublin City University and has been working as a teacher for the past ten years. She has completed an MA in Film and Television Studies, during which she conducted research on children's learning through the media.  Continuing professional development has been an important feature of her journey in teaching, where she has completed courses in restorative practices; teaching wellbeing & resilience and courses to promote an increase in children's social, emotional and academic competence. 
Diane has extensive experience of working in schools with diverse populations and has an excellent knowledge of the initiatives and programmes that can be used to improve outcomes for all learners.  She has a particular interest in Ethical Education and has been a special educational needs teacher with responsibility for resource, learning support, EAL and behavioural support. 
Says Diane:
"I feel absolutely privileged to lead the Goatstown Stillorgan Educate Together National School school community. I look forward to collaborating with colleagues, parents, Educate Together to create a school environment which nurtures and respects the talents and skills of all of the children in the school." 
"The Educate Together ethos and values will resonate throughout all aspects of life in our new school.  Through creativity and exploration our school will encourage independent thinking, problem solving and empower pupils to fulfil their full potential. Children will be encouraged to look beyond the classroom and to think outside the box. I believe in the importance of developing the individual talents of each child in all aspects of their lives – intellectually, emotionally, physically, spiritually and socially."    
Says Liz Martin, school manager, Goatstown Stillorgan ETNS:
'Diane comes to Goatstown Stillorgan ETNS with an incredibly diverse and impressive CV. She specialisesin ensuring the well-being of her pupils and tailoring her teaching to the strengths of the children in her care. We couldn't be happier that the school will be under her excellent stewardship and look forward to watching it grow from strength to strength.'
Goatstown Stillorgan ETNS opens as a result of an online survey run by the Department of Education and Skills that established Educate Together as the preferred patron of families in the area. The school will open in temporary accommodation at Grafton House on the Ballymoss Road, Sandyford Industrial Estate, Dublin – subject to planning permission approval. The school is accepting names for its waiting list for Junior Infants starting school in 2019 – apply here.