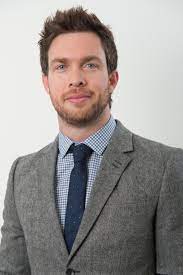 Educate Together Secondary School Wicklow (ETSS Wicklow*) is delighted to announce the appointment of John Maddock as the school's new Deputy Principal. 
John has a distinguished academic background, graduating from UCD with a first-class honours Mathematics degree in 2006. He then went on to graduate from NUI Maynooth with a first-class honours Postgraduate Diploma in Education in 2010 and was awarded a distinction on the Professional Diploma in Educational Leadership course with UCD in 2020. 
John is an established secondary school mathematics teacher with ten years experience of working in schools in Dublin and Wicklow. In 2017, John was appointed as a Mathematics Advisor with the Junior Cycle for Teachers (JCT) professional support service and in this role, supported the development of Mathematics in Ireland for the next two years by training teachers across the country on the implementation of the new Junior Cycle Mathematics specification. 
Throughout his career, John has held various leadership roles including IT Coordinator and Special Educational Needs Coordinator. Recruited as a member of the start-up team for ETSS Wicklow in 2019, John has played a significant role both as a teacher and a leader in the development of the school since the day it opened. John chaired the Advisory Board of Studies in the school's first year, providing his expertise in curriculum development to help build a strong foundation for teaching and learning. John has published a handbook on team-teaching and developed a mentoring programme for newly qualified teachers. John has also been Year Head, acting Deputy Principal and a member of the Board of Management. 
John is passionate about curriculum and assessment reform, restorative practice, student voice and student-led initiatives such as the Student Council and Model United Nations. John said of his appointment:
"It is an honour and privilege to have been appointed as the Deputy Principal at ETSS Wicklow. I look forward to continuing working closely with our students, their families and our staff in continuing to build an inclusive, equality-based school, where all students are encouraged and supported to reach their full potential".
*Wicklow Educate Together Secondary School
Visit the school website: www.etsswicklow.ie
Find Wicklow ETSS on Twitter: @ETSSWicklow