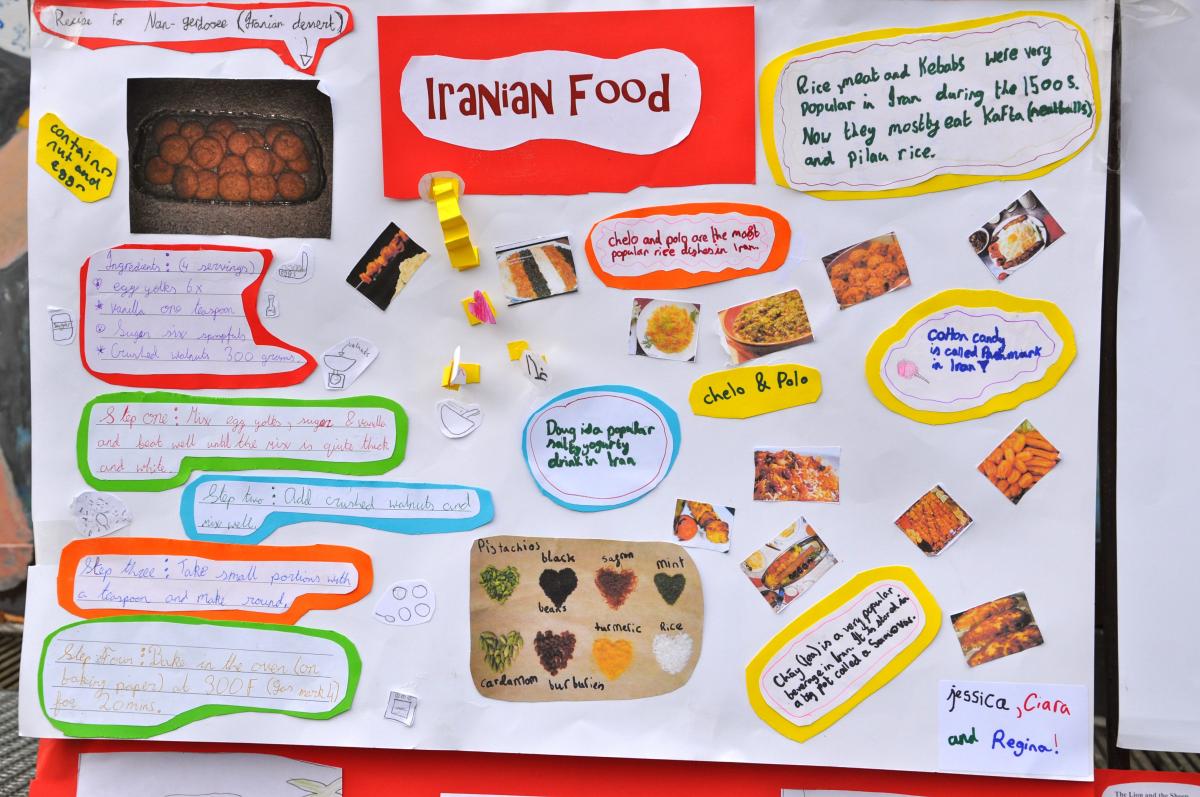 Planning an outdoor event in Ireland is always a risky affair and if you add the season of Autumn into the mix it reaches a whole new level of unpredictability.
Fortunately, Sep 29th turned into a lovely day. By midday, Parents, children, teachers and other volunteers trickled through the gates one by one with their home baked goods, flags, ornaments, delf, heavy duty tape and other paraphernalia in tow. The yard was soon awash with colour thanks to the beautifully decorated stands of the different countries to be represented on the day-Nigeria, Canada, Scotland, France,Holland, Peru, Australia, Ireland, Libya, Iran, Thailand, and Bolivia. The main Nationalities within our school as well as some others were well represented.
In preparation for our celebrations, classes had been asked to create an interactive display on a country which they had a special connection with. My class (2nd class) covered Australia-it felt like an appropriate choice as a number of pupils and families from our school community had recently emigrated to the land down under. Of course, on a wider scale, it seemed apt to include Oz considering there seem to be more Irish people living there than here at home now! In addition to this, Australia is particularly close to my heart having had a close family member emigrate there in recent years.
Our emphasis for this year was on popular games associated with each of the countries involved. Wandering in and out of the stands, it was lovely to watch people sharing the different games they had set up to teach others about their chosen countries.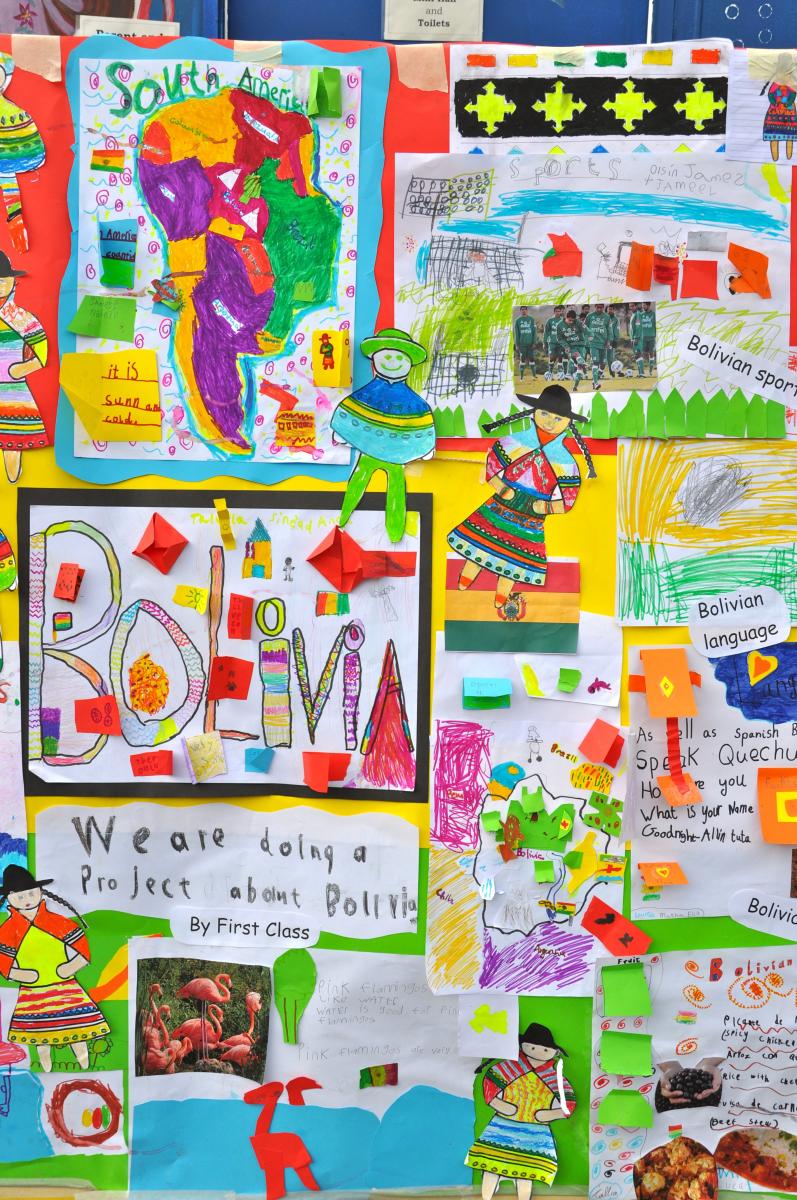 By lunchtime our school yard was brimming with visitors eager to make the most of the good company, food, ambience and the last of the 'Indian summer' sunshine. No doubt many were enticed into the yard by the lovely exotic aroma filtering out onto the nearby SCR. From chocolaty French crepes to the sweet smell of Nigerian biscuits and Algerian green tea-we were spoiled for choice. The detail in each stall was second to none due to fantastic parental involvement as always. Student dáil members and other pupils were a great asset also. Lively entertainment in the form of laughter lobby games, the school choir and Irish dancers added to the festival feel of the whole day.
Aside from the fun and games, naturally there were many educational elements to the day –one was a quiz trail whereby a person must retrieve info from each of the stands in order complete a treasure hunt. The interactive displays on various countries created by each class reflected both the light hearted and serious aspects of multiculturalism.
One more serious area addressed was that of discrimination. Common stereotypes associated with each of the chosen countries were actively challenged in the balanced way all research was presented. Syria and Peru were two great examples of this work. Both countries typically feature in the media for all the wrong reasons with their connotations of war, drug trafficking or poverty. But it was a revelation to learn really positive facts about these fascinating countries – Did you know that despite Peru's poverty, it has a literate population above 90 % with impressive schooling and health care systems? Another surprising fact which I learnt was that Syria has some of the oldest continuously occupied cities in the world and thereby boasts one of the richest histories to be found.
As Intercultural day rolled to a close, we dismantled our displays bit by bit with a real sense of pride and achievement. Overall, the day felt like a real success. It was lovely to have been involved in creating a genuine celebration of the diversity in our school community.
It's on days like these that you feel a real sense of togetherness and remember why it's great to be part of a close knit, multicultural community. Above all, the celebrations were a refreshing reminder that we should never shy away from the things that make us different but try to embrace them instead.
Katie Burke, Griffith Barracks MDS