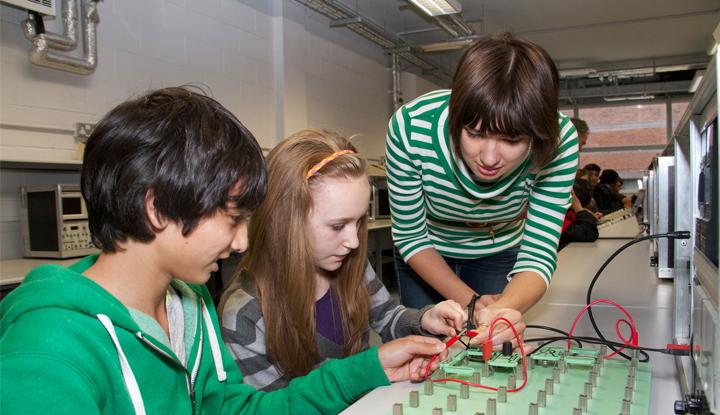 Educate Together Schools Launch Massive Summer Recruitment Drive in Search of Top Quality Teachers
As Educate Together pupils take advantage of the fine holiday weather, Educate Together schools up and down the country are busy recruiting teachers for the 2013 school term.
The recruitment spree is a result of the steady growth of the Educate Together network of schools. In total this summer there have been more than 170 teaching posts available in Educate Together schools around Ireland. In most cases, it is normal for more than 100 candidates to apply for each post.
Hiring is underway at many Educate Together schools. Pools of qualified teachers are being put in place to ensure that children in rapidly developing Educate Together schools continue to receive the best education possible, said Educate Together CEO Paul Rowe.
Paul continued, Educate Together is the fastest growing section of Irish education today, and the very high level of teaching post applications demonstrates that Educate Together is increasingly seen as an attractive career choice for teachers in Ireland.
Nowadays, prospective teachers can avail of a suite of Educate Together professional development courses, which focus on the 'Learn Together' Ethical Education Curriculum, and aspects of teaching in Educate Together schools. The successful completion of these courses may be taken into account in recruitment processes for Educate Together schools.
Increased teacher interest in Educate Together is further boosted by the availability of a growing number of approved courses in colleges of teacher education. St Patrick's College, in partnership with Educate Together, is running a post-graduate Certificate course in Ethical and Multi-denominational Education. This is the first time a College of Education has offered a course specifically addressing the professional development needs of teachers working, or wanting to work, in the growing multi-denominational sector.
CEO Paul Rowe again, We want our schools to offer a world class education to their pupils; so we want to attract the very best teachers to our classrooms. We are looking for highly skilled, well qualified teachers with a passion for the Educate Together model of education. If that's you, then get in touch with our schools right away.
Vacant posts can be viewed on our careers web page
Our online courses on Educate Together's Learn Together curriculum can be accessed on our teacher education web page