In September 2014 Newtownwhite National School became Newtownwhite Educate Together NS when its patronage changed from Church of Ireland to Educate Together. Orla Hearns of the Western People newspaper visited the school recently to report on how pupils, parents and teachers have embraced the Educate Together ethos.
September 1 last marked a landmark day in the 109 year history of the small rural Ballina primary school at Newtownwhite.
On that date, An Taoiseach Enda Kenny, TD, officiated at the first day of a new era for the school which last summer moved from the patronage of the Church of Ireland to that of the Educate Together organisation.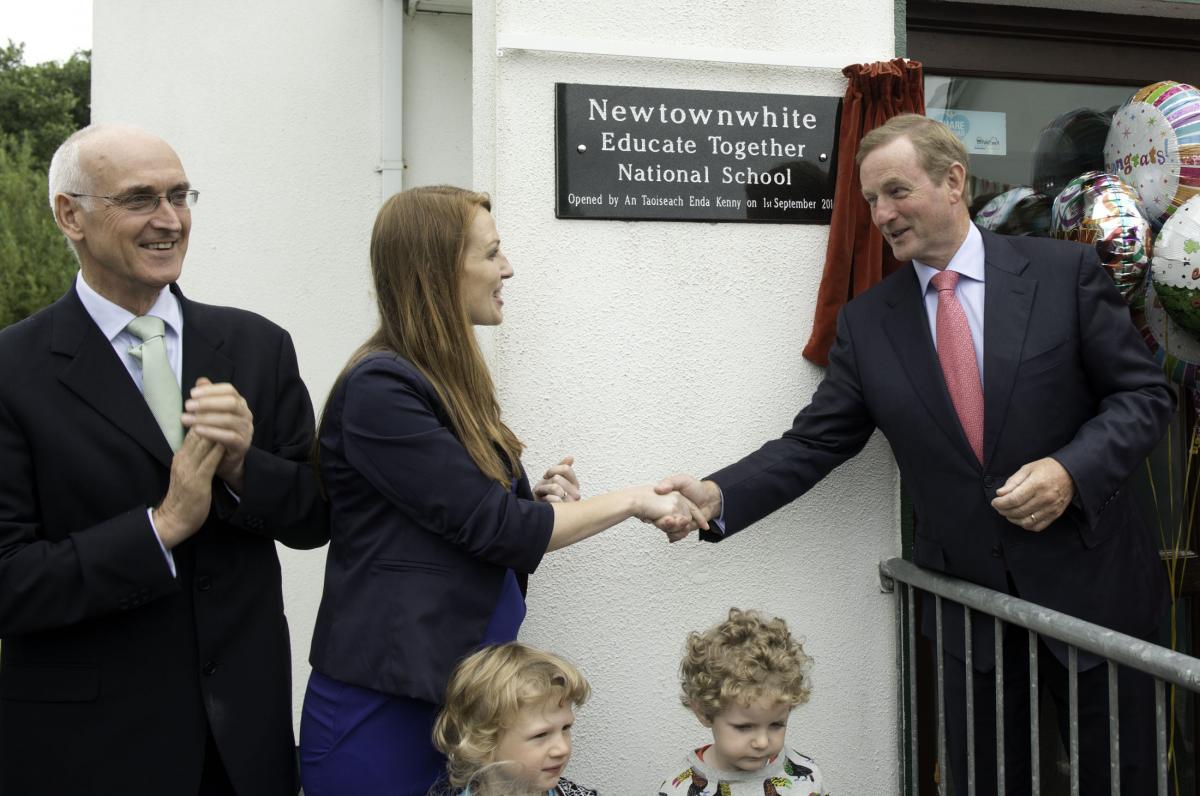 Educate Together is an independent non-Government patron body of a growing network of schools that guarantee equality of access and esteem to children irrespective of their social, cultural or religious background.
Newtownwhite is Mayo's first and only Educate Together school and the first one in Ireland to have been divested of Church of Ireland patronage.
In Newtownwhite the change-over was initiated as a result of unanimous support from parents of students at the school and in recognition of the fact that the school already espoused many of the Educate Together principles which include a learner-centred approach to education and the operation of the school on the basis of a participatory democracy with a respectful partnership between parents, pupils and teachers.
Five months down the line and it's very much business as usual in Newtownwhite. With a strong tradition of community involvement and child-centred education, the changes that have come about in the school under the new patronage are very subtle, apart from the enrolment figures which, in comparison to many other rural schools of its size around the country, look very promising into the future.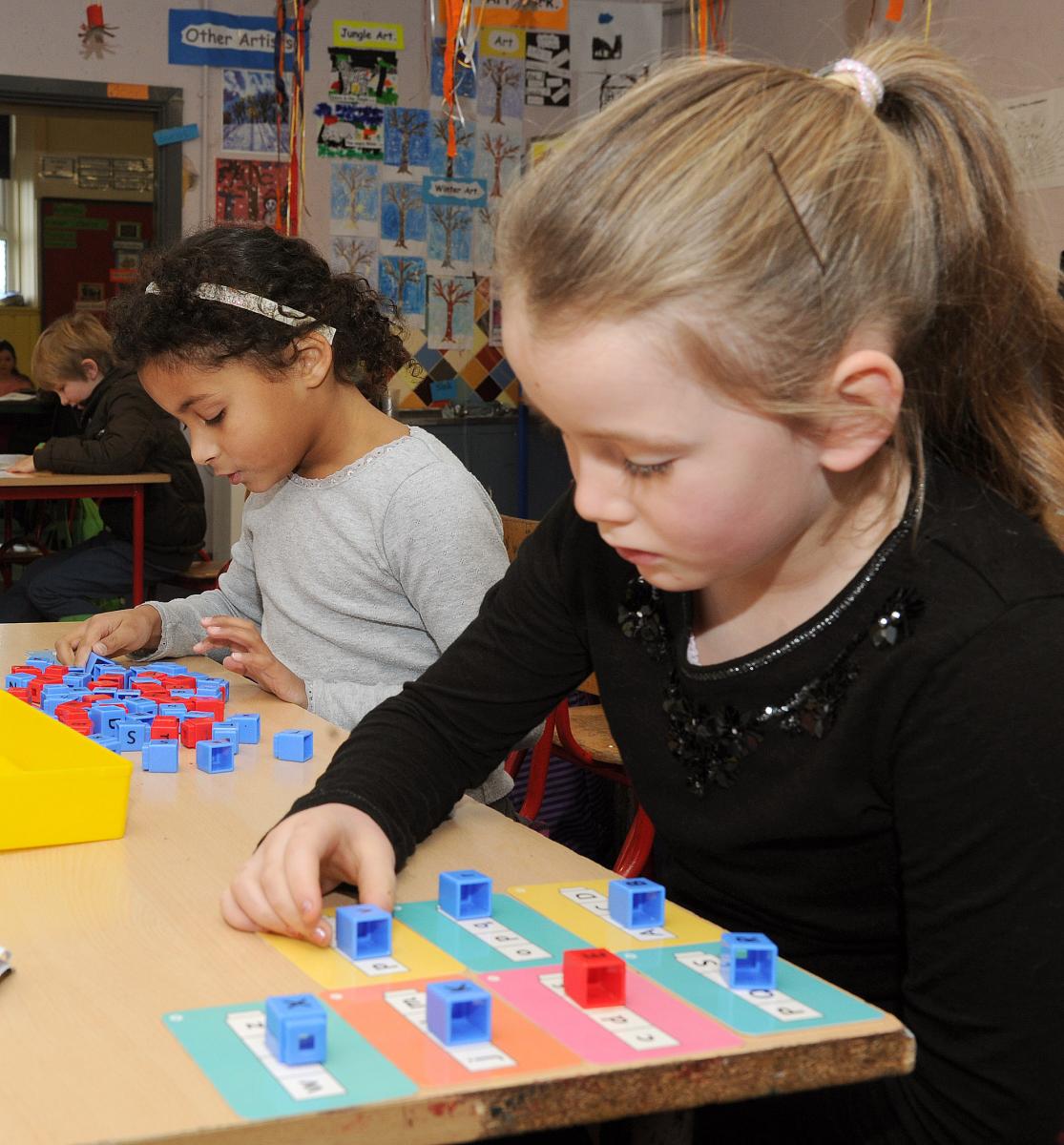 Acting Principal Patricia Quinn, who has taught at Newtownwhite for many years remarked: "The biggest thing we have been focussing on is to make the children aware of what Educate Together is about or what is different about it. A lot of things are the same. It's more that the children would be aware that they have a voice and that they are very much a part of the school. That might be happening in every other school but the children might not be as aware of it."
Teacher, Martina Manning, joined the school staff this September, having come from a large Educate Together school in Westmeath. The prospect of continuing to teach under this patronage is what drew her to Newtownwhite.
Non-denominational by nature, Newtownwhite's ethical curriculum is perhaps a point of appeal for many. But Educate Together is about so much more than that. Martina remarked: "They learn all about the main world beliefs and non-beliefs as well but there is also a focus on ethics and the environment, the moral and the spiritual, equality and justice. They learn about human rights – the right to education, one's own beliefs, religion, the right to play."
Parents of pupils at Newtownwhite ETS say they appreciate having the choice of an Educate Together school which teaches about religions rather than teaching a religion.
Sandra Judge enrolled her son in junior infants at Newtownwhite ETS last September even though his older sibling attended the family's local national school:
"When you go to a mainstream school you take a lot of their religious education for granted. I think when it's more multi denominational you have more responsibility yourself as a parent to be involved in your own child's religious education. You can make a more conscious choice about it."
Samantha Murray also enrolled her daughter at the school last September because of the Educate Together ethos. The school's approach to religious education, its lack of uniform and the less formal atmosphere that sees students refer to staff on a first name basis have contributed to what she feels is a much more relaxed environment for her child's education.
Educate Together places a huge emphasis on enabling and empowering students and one of the first items of business at Newtownwhite last September was the formation of a Student Council.
Louise Fraser, a parent and member of the Board of Management, explained: "The students had their own election, campaigned, made posters and learned all about the democratic process. The Students Council gives the children the chance to talk about little things that they can do to make the school better or issues that are important for them."
The Council has been warmly received by the children who, through its operations, have already planned and hosted a fundraising Pyjama Day in aid of Focus Ireland and have successfully, with the assistance of Mayo Co Council, initiated a plan for upgrading the appearance of their playground.
The same enabling philosophy is imparted to the students during class. The children are actively encouraged to question and learn about what interests them and this is something the parents have been very conscious of since the new term began in September.
"At Hallowe'en time they were learning all about the Festival of Lights (the Hindu festival of Diwali). They were telling all of their friends about it and my daughter brought a basket for carrying her sweets and the Diyas lamp (lamp used in the Diwali celebrations) with her when she was going trick or treating," Louise explained.
And parents are encouraged to participate in the school and the learning process too. Adrian Carson, himself a past pupil and now a father of two students at Newtownwhite, is in the process of drawing up plans for a school garden that he will assist the students to make in the coming months.
"It's a very good thing for kids to see a good relationship like that between the parents and the teachers," remarked Martina Manning.
So while the day to day operations of Newtownwhite remain very much unchanged, overall there has been a subtle but hugely positive outcome from the assumption of Educate Together patronage.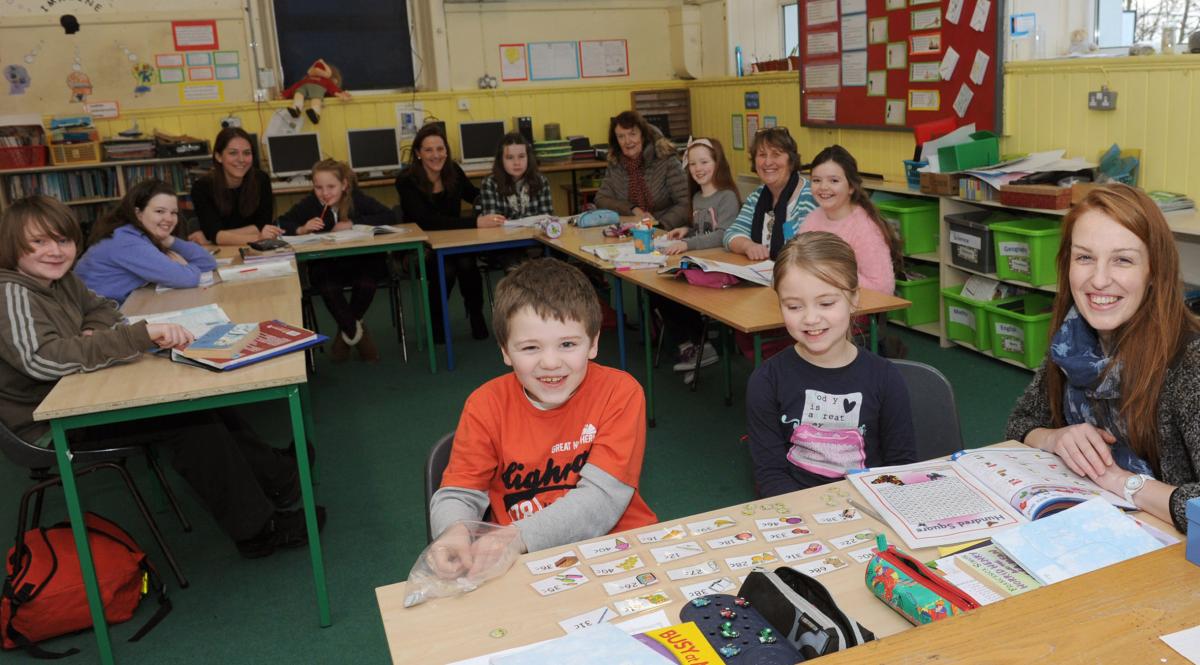 The school's Board of Management Chairperson, retired Cooneal NS Principal, Martha O'Shaughnessy has been inspired by the new curriculum in operation: "I always felt in my dealings with Newtownwhite over the years that the school (community) was like one big happy family, I've been amazed by how much the children have learned since September and for me their Christmas concert reflected it all. I felt so spiritual after it. It was like everyone was being embraced in that little concert."
Word about this new choice in education in Ballina is spreading quickly and enrolment enquiries for 2015 are definitely up, with tentative plans in place for a school bus to service the Ballina and Killala communities next year.
Louise Fraser remarked: "It's a very open school. Anyone interested in knowing more can just ask one of the parents or come down any time and visit the school. Teachers always welcome people to come in, look around and see what they think of the place."
© Western People, 2015
If you would like to enrol your child in Newtownwhite ETNS, please visit the school website here.