Dr. Margaret Flood, Assistant Professor and Academic Advisor, Maynooth University Department of Education and Nicole Tucker-Smith, Founder and CEO of Lessoncast and Author. 
The ethos of Educate Together resonates strongly with both of us as we feel it is an invitation to continue to learn about and aspire to be inclusive, equitable, and fair. 'Learning Together to Live Together' speaks to the core of our inclusive beliefs, which must start with bias mindfulness and cultural and social recognition and celebration. This is why we were so excited to work with Educate Together to develop an e-learning experience that will provoke questioning, facilitate self and community reflection, and offer resources that will support members of the Educate Together community to embed cultural and social responsiveness into their thinking and practices. With the Educate Together ethos centre stage, we came up with four goals for this project. 
Develop an awareness of the role that bias plays in relation to culturally responsive and socially responsible practice to minimise the negative impact of bias on individuals, groups and our learning communities.

 

Build an appreciation for diverse cultures, and the benefit of having diverse perspectives, in our learning communities.  Develop an understanding of why representation matters, and how we can ensure our learning communities know they are seen, heard, and valued.

 

To begin the process of planning, teaching and assessing for diversity within the Educate Together context and our individual and unique school contexts.

 

Create opportunities to learn with members of the Educate Together Community.

 
Our first three goals form the outline of the e-learning module. Through short videos, exercises and reflections, journey with us as we become more mindful or our biases, reflect on the importance of valuing and respecting identity, and lean into our discomfort, to create brave spaces for conversation and action in a community that aspires to be culturally and socially responsive. To guide this learning, Nicole brings her extensive learning and expertise in the area of cultural and social responsiveness, her lived experiences of bias, and her openness to sharing this experience to support others in learning to be mindful of their bias.  Margaret brings to the project her inclusion background, a thorough understanding of the Irish education system and the cultural opportunities and challenges we face as we continue to embrace the growing diversity in our society 
Each section takes a global perspective on the topic of cultural and social responsiveness before homing in on the Irish context, and teasing out how we can use the Educate Together Charter and Ethical Education Curriculum to support diversity and ensure 'no child is left outside'.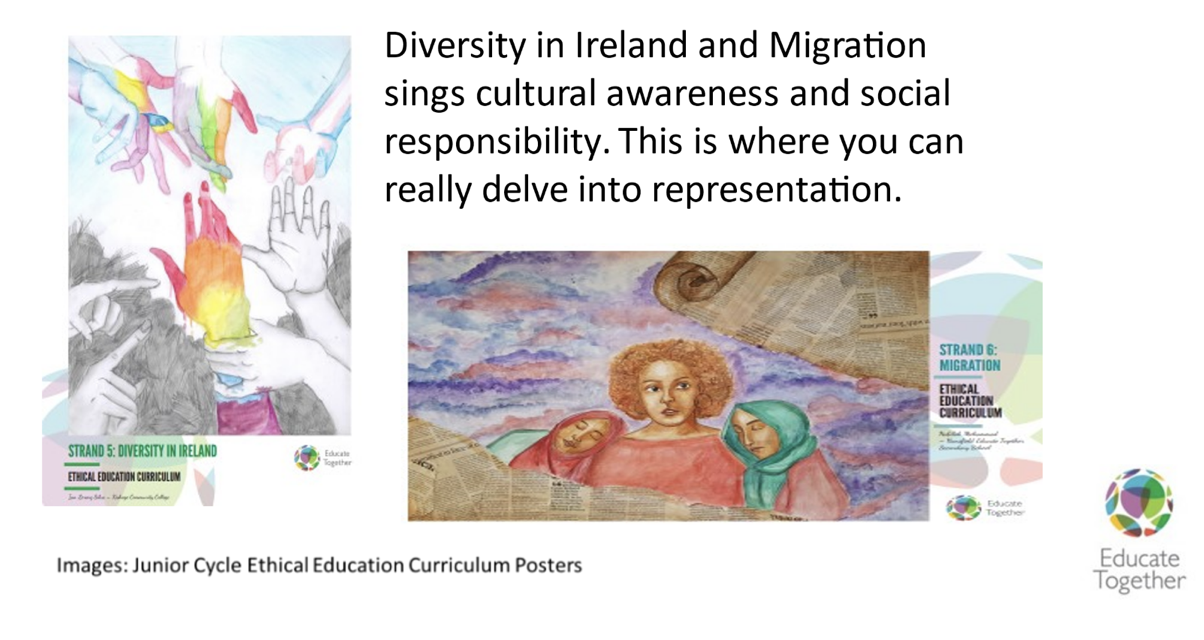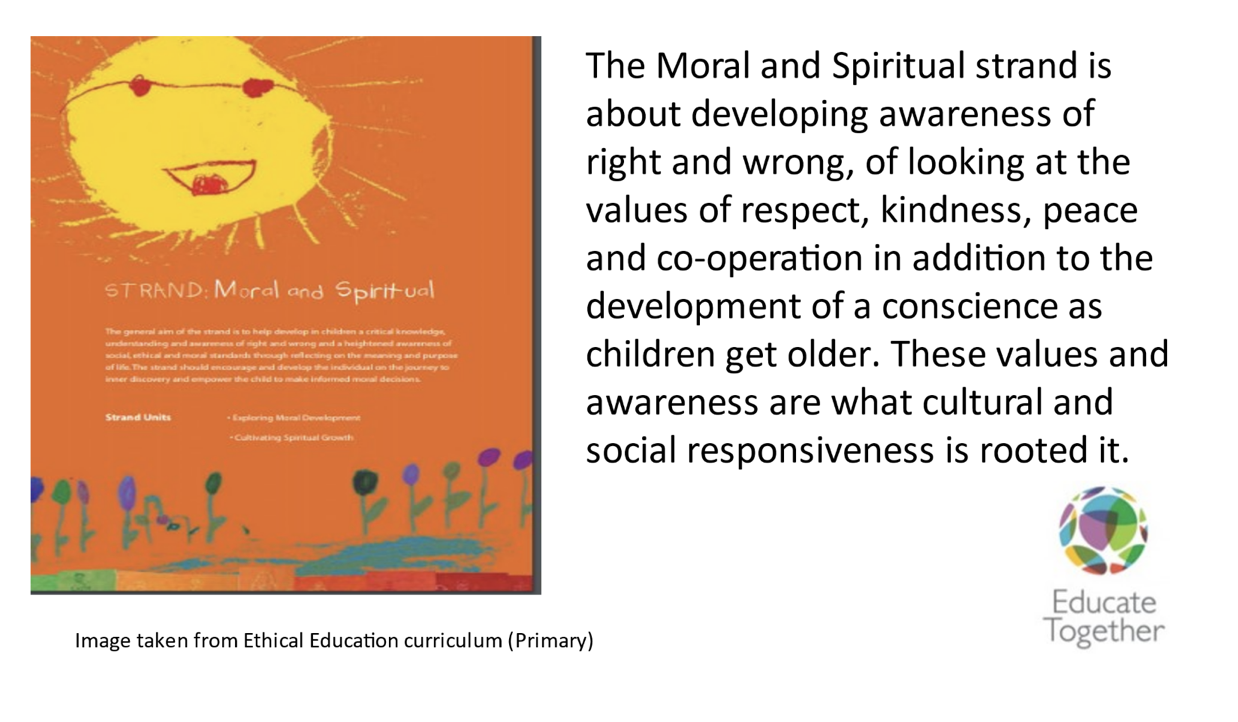 Our fourth goal arose from our belief that for a truly authentic and engaging e-learning experience for the Educate Together community it was important that we learn with members of the Educate Together Community. This was a wonderful experience that, we believe, deepened everyone's awareness of culturally and socially responsive practices. Schools opened their (virtual) doors to us, shared examples of good practice happening in their schools, shared tips and advice. Our engagement with schools culminated in some joining us for honest and insightful discussions that relate to the reality of living the Educate Together mission through a culturally and responsive lens. We can honestly say this was the highlight of the project! The empathic, thoughtful, and considered insights your colleagues in your community shared with us gave us confidence in the future of valued diversity in Irish schools.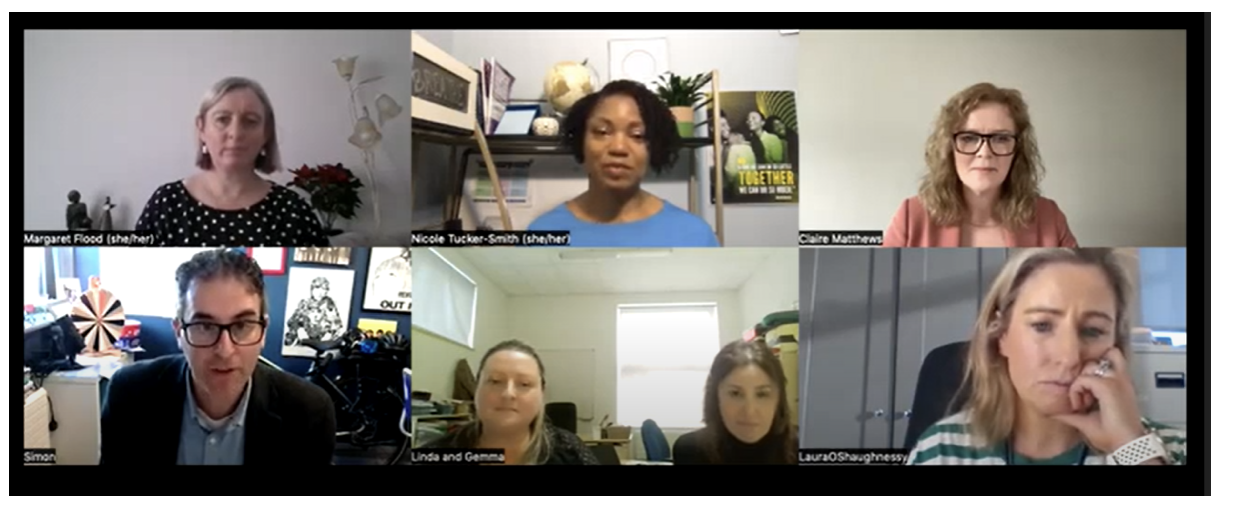 Developing this Cultural and Social Responsiveness module was a joy for us. We hope you get as much from engaging with it as we did from engaging with you. And remember, our invitation in the module to reach out to us is open-ended.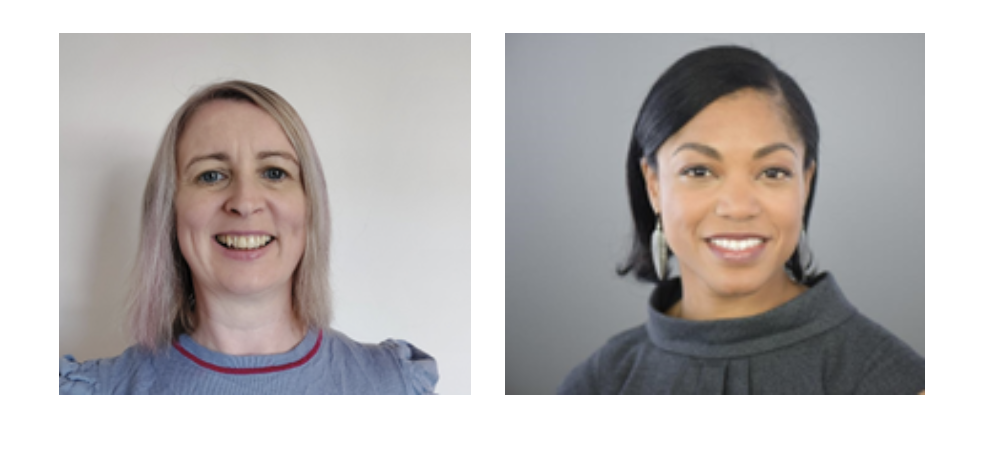 Editor's note: This e-module is still in development as part of Educate Together's Nurture school project (funded by Rethink Ireland). We will update members when it is available, but please consider building it into staff training plans for 2023/24.