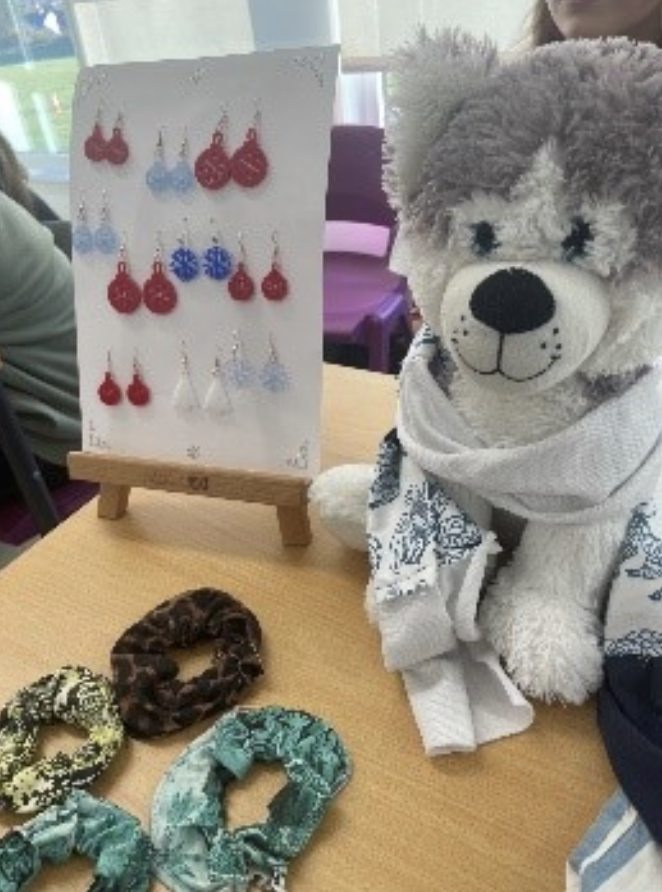 Kate Zulge (student) Sam Buker (student) & Casey Cotter (teacher) 
Project based learning is a phenomenon in which students investigate a concept through creativity and curiosity. The students in our school had two weeks to do so. During week one students explored Sustainable Development Goal 12 through the lens of all their subjects. This allowed students to gather ideas and information that they could bring into their own projects. The students also received a talk from Susan O'Neill from the Young Social Innovators about the UN Sustainable Development Goals.  
Unfair Systems-A Practical Experience 
During our PBL pre-teaching week, our classrooms were transformed for various activities, during Ethical Education lessons, for example, the students took on the roles of personnel within the Nike supply chain, looking at the way in which sweatshops infringe upon human rights and looking at the wage disparity involved in multi-national companies. To ensure that students could see the purpose of PBL week and the importance of sustainable production and consumption, students were subjected to sweatshop conditions in the classroom, being given uncomfortable working conditions to make bags from upcycled paper. The students then took part in a workshop in which they worked hard to make as much orange juice as possible in a short amount of time being paid, not based on the work that they did, but on an unfair system that had been put in place. Throughout all workshops students were learning about unfair systems emphasising the importance of the sustainable consumption and production of food and fashion.  
Sustainable Food and Fashion 
Projects completed included: 
Jewellery made from upcycled cuttings from technology classes

 

A school initiative to cut down on food waste from lunches

 

Growing vegetables in our school planter beds

 

Making accessories from upcycled clothes

 

Awareness campaigns on food waste

 

Campaigns to encourage meal planning

 

An initiative to bring compost bins into our school

 
The students in our school worked incredibly hard presenting their findings about sustainable food and fashion to their peers and our judges at the end of the week.  
Ministerial Visit 
We even managed to host a visit from the Minister for Education Norma Foley, who dropped in to see us working hard at our projects and chat to us. 
Prizes were given for best overall project, best community outreach, most sustainable project, best groupwork and most creative project. Thank you to our judges Alison O'Neil and local designer Michelle Phelan for taking the time to come to our school and judge the PBL projects.  
Preparations have already begun for Project Based Learning 2023/24 here in Gorey ETSS. We have gathered feedback from our teachers and staff to see how we can make PBL even better next year. Our Global Citizenship Education Committee will be meeting with our staff Project Based Learning team to choose our topic for next year, to make improvements to the things that did not work so well this year and to ensure to include all the things that did work well.