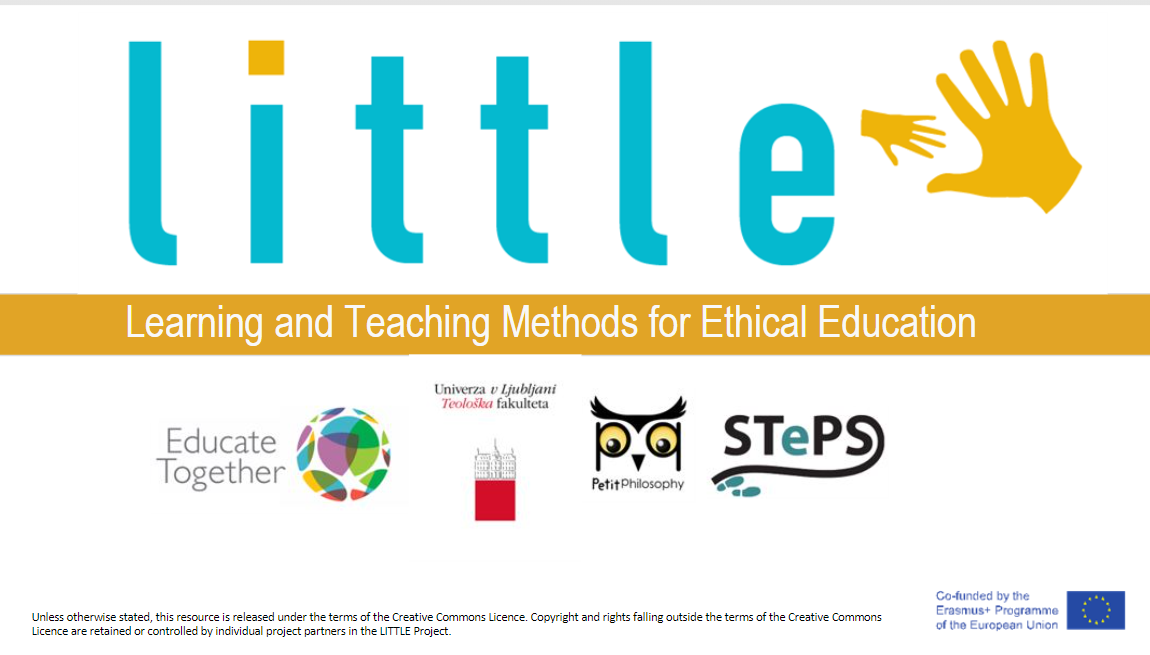 Educate Together's Resource Bank offers a wide range of resources for teachers including self-guided online courses. Many of these courses are freely available throughout the year by logging into the site.    
We will feature one of these courses in each issue of Ethical Education Matters. In this issue we look at we will feature one of these courses. In this issue we feature the LITTLE Methodologies in Ethical Education course.
The LITTLE Online course for teachers in methodologies related to Ethical Education is designed to build the capacity of teachers in active teaching and learning methodologies. The course is framed under Ethical Education and will be relevant to teachers of this subject and related subjects. 
There are six modules in the course, each approximately one hour in duration with the possibility of delving into each of them further through the additional downloadable content. We recommend doing module 1, after that you can choose to go to other modules as you please.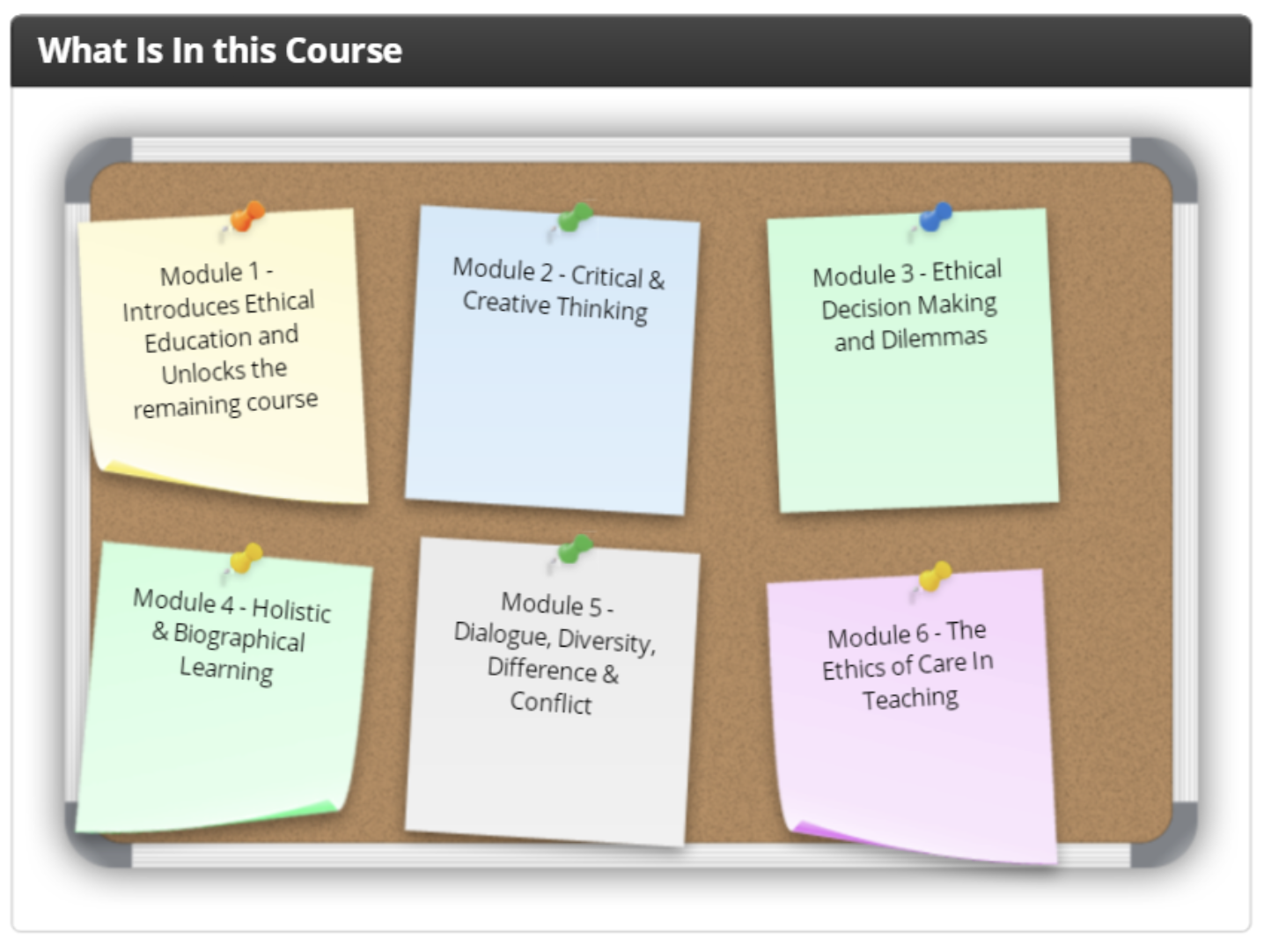 The modules are: 
Module 1: Introducing Ethical Education  
Module 2: Critical and Creative Thinking 
Module 3: Ethical Decision Making and Dilemmas 
Module 4: Holistic and Biographical Learning 
Module 5: Dialogue, Diversity, Difference and Conflict 
Module 6: The Ethics of Care in Teaching 
The course will offer tips and guidelines on creating the best classroom climate for Ethical Education, getting the tone right, teaching controversial issues and more. It includes a blend of videos, interactive materials, and downloadable resources and offers many opportunities for reflection. 
It is recommended for both new staff members getting started with Ethical Education and seasoned veterans who may benefit from a refresher and you can access it here. Enjoy!