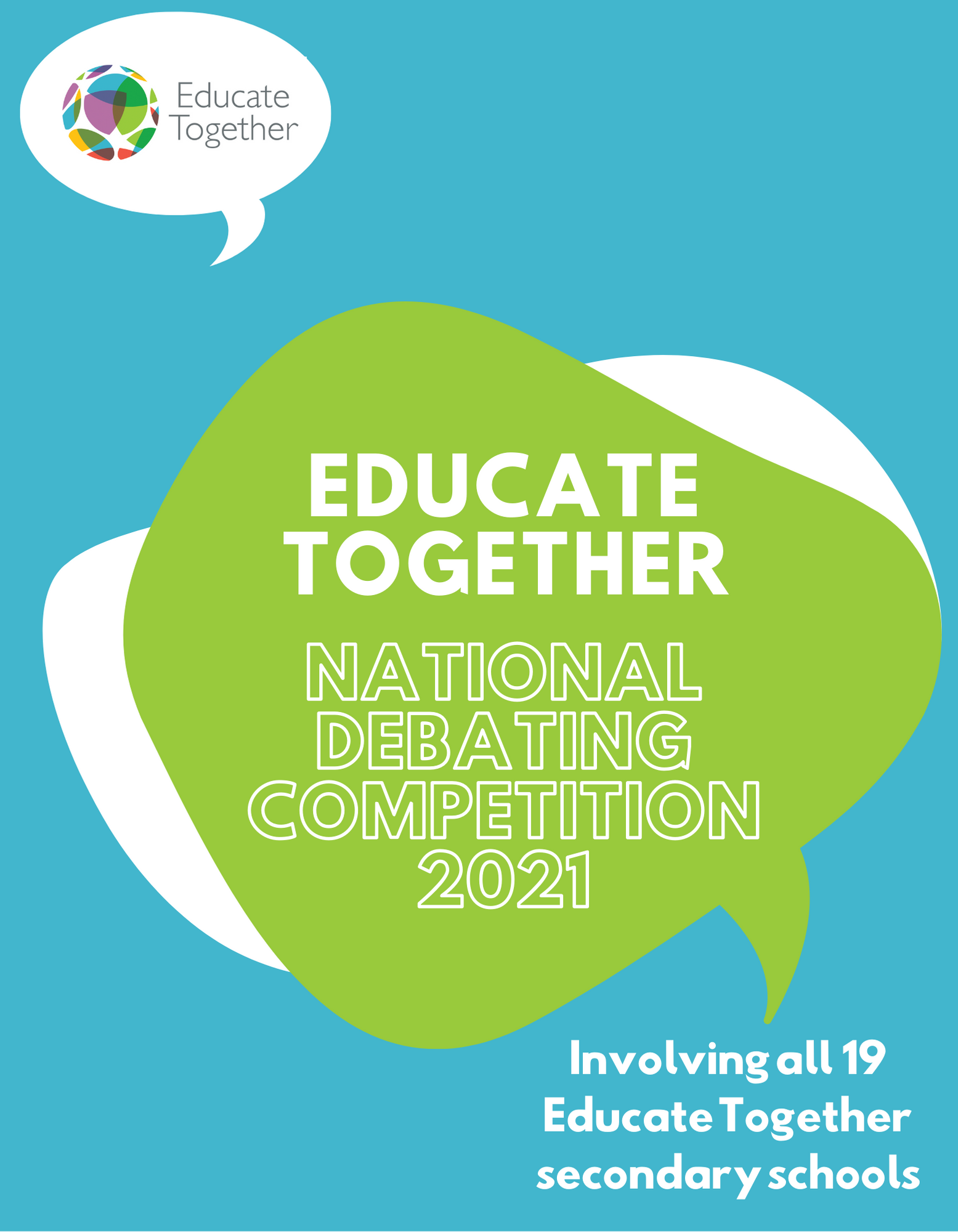 First and Second Year teams from 19 Educate Together second-level schools have been debating each other online over the past couple of months in the inaugural Educate Together National Debating Competition. The motions have been very thought-provoking and engaging, everything from "Meat Eating should be banned" to "Artificial intelligence is going to destroy the world".  
The Debating Competition is an initiative of the Educate Together second-level principals network, spearheaded by Colm Kehoe, principal at ETSS Wicklow. Students have been involved in all aspects of the organisation and judging.
The competition came down to the business end of things in the last week of May with the final taking place between the city of the rebels and that of the tribes. Cork Educate Together Second-Level School debated against Galway Educate Together Second-Level School in the what was a thrilling and very close close to the competition. In the the end it was the Galway ETSS team who convinced the judges that "Freedom of speech does more harm than good."
Well done to all students involved!