Colm Kehoe, Wicklow Educate Together Secondary School 
The Educate Together National Debating Competition for first and second year second-level students is up and running again following its trial run last year.  The trial was so successful that it is now set to continue into the future. This year the competition had an earlier start with the first round taking place last November, at this point schools are planning for the quarter-finals.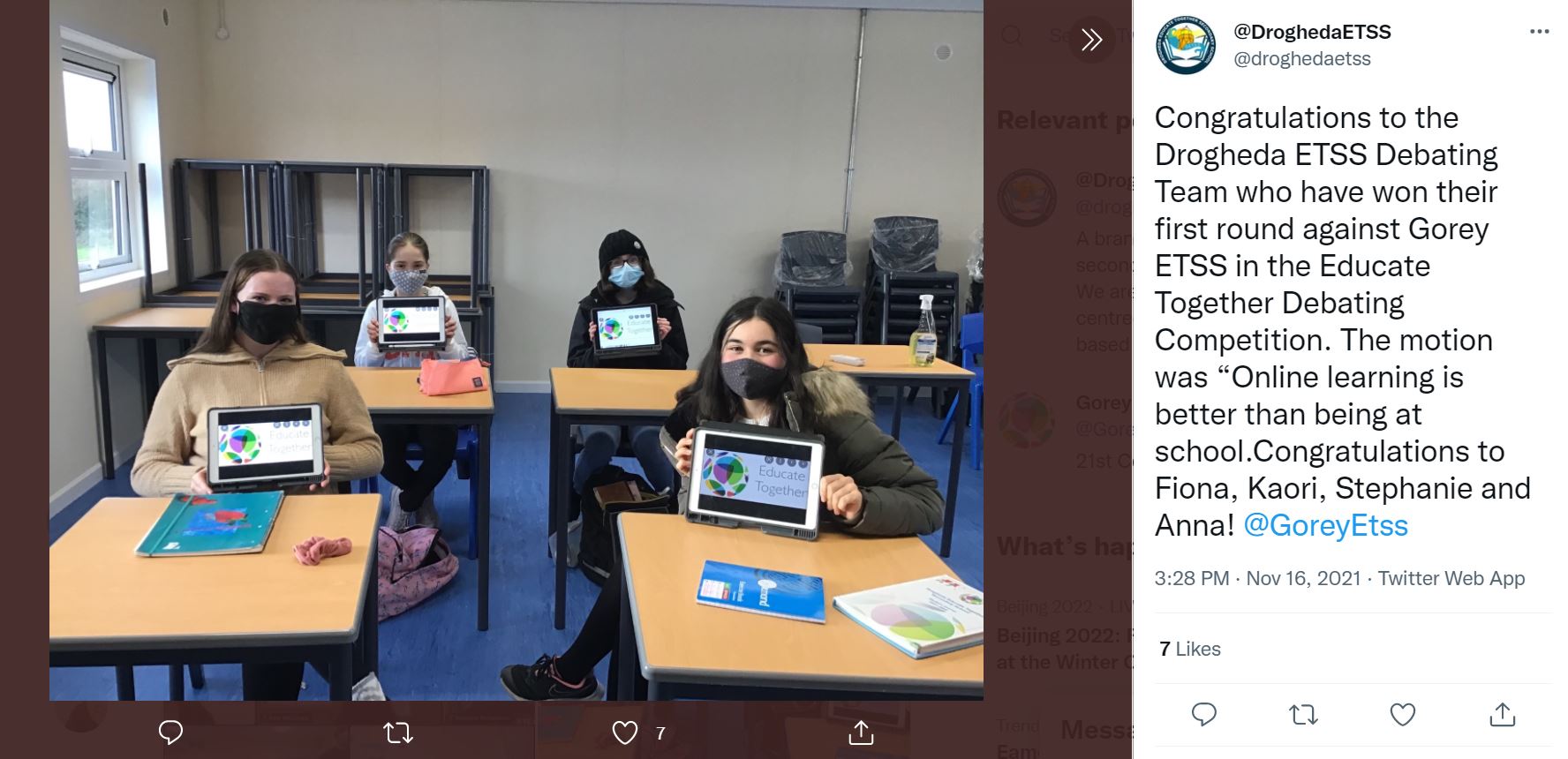 Building on last year some improvements were introduced. This year every debate session now includes a judging team from a school in a different group. This guarantees that the judging is fair and transparent, which is what all teams want to see in their competition, and also promotes the strong ethos in Educate Together schools of developing student leadership. 
A second big development was opening a Zoom account for the competition – now all teams can book their debates through this account, providing schools with a dedicated platform for debating. 
The quality of the competition continues to improve and there is huge competition for places in each round. Everyone involved is looking forward to another fantastic series of enlightening, thought-provoking and challenging debates where students hone their skills in critical thinking, dialogue, and debate.