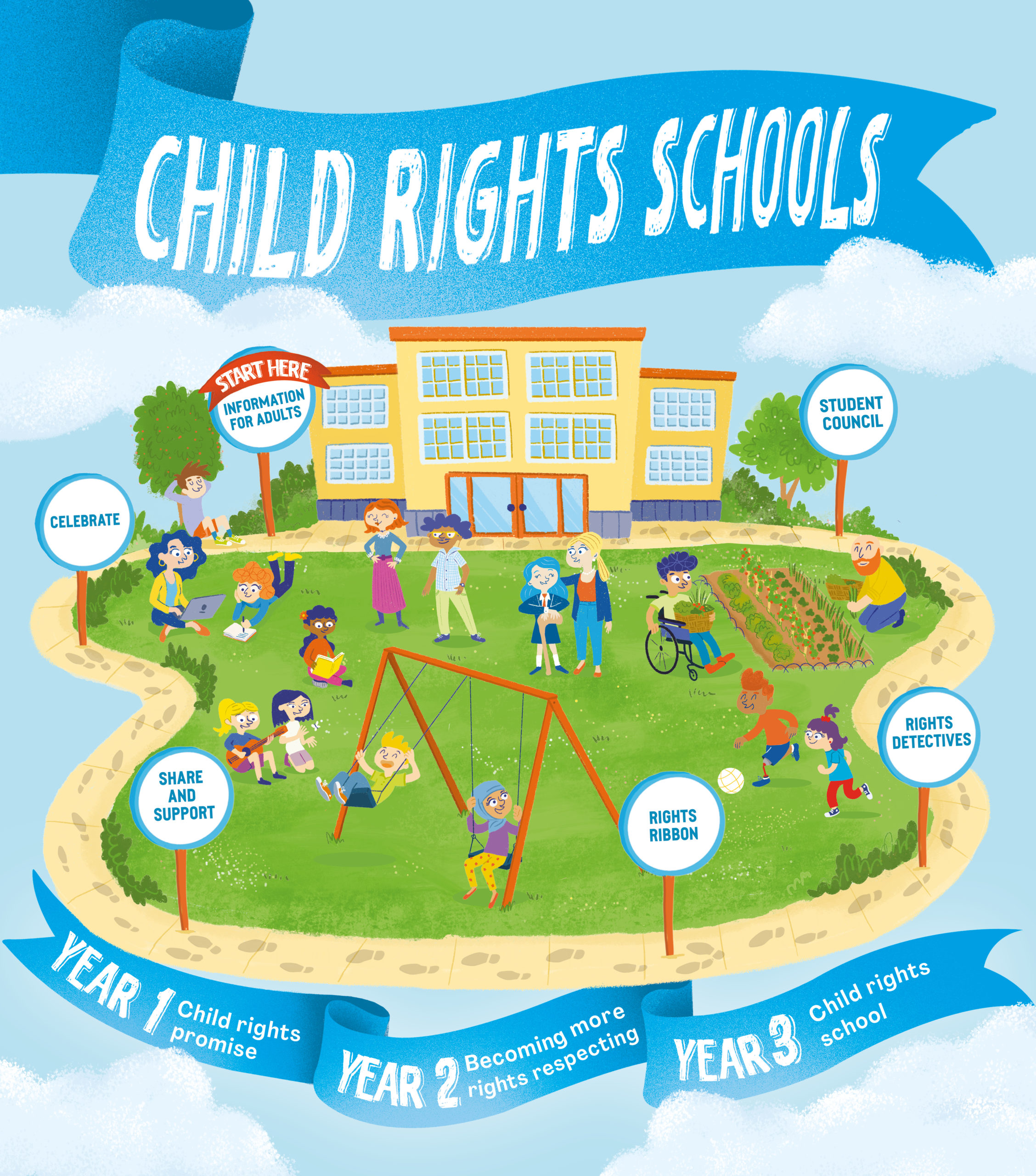 By Ciara Lynch, Rochestown ETNS 
 'Child Rights Schools (CRS)' is an initiative run by UNICEF Ireland which supports schools in exploring children's rights and ensuring these rights are central to daily school life.  Rochestown ETNS have been taking part in the CRS programme since October 2020 and have been really enjoying the process.  It is closely connected to our school ethos and the Learn Together curriculum.  It has been a great opportunity to promote student voice and take steps as a community, to ensure that every child in our school feels valued, included and represented.  The CRS initiative is a whole-school approach to learning about and through children's rights with the support of Lydia and the wider UNICEF team.   
At Rochestown ETNS, we reflected upon children's rights and how we could make our school 'rights respecting'.  Some ideas came from staff, while many of the ideas came from the children themselves.   
Our students learned all about rights and responsibilities:

 

Senior Infants and Fourth Class hosted a school assembly all about children's rights.  

 

We purchased some new books to help diversify our classroom libraries so that all our students could see themselves, their families and their friends represented and celebrated in our library books.  

 

We created a whole-school art project based on what makes our school community special.  

 

We set up a new Student Council, who are now involved in lots of decision-making within our school and present new ideas to our principal on a regular basis.  

 

The Student Council are also introducing a new annual fundraising event for charities who support children in accessing their rights.  

 
Our students are really enjoying our CRS journey and working together to make our school an even more positive, inclusive and supportive place for all.  I would highly recommend this initiative to other schools! 
For information about the Child Rights Schools programme and Child Rights Education summer course for primary teachers and principals visit unicef.ie/crs or email lydia@unicef.ie