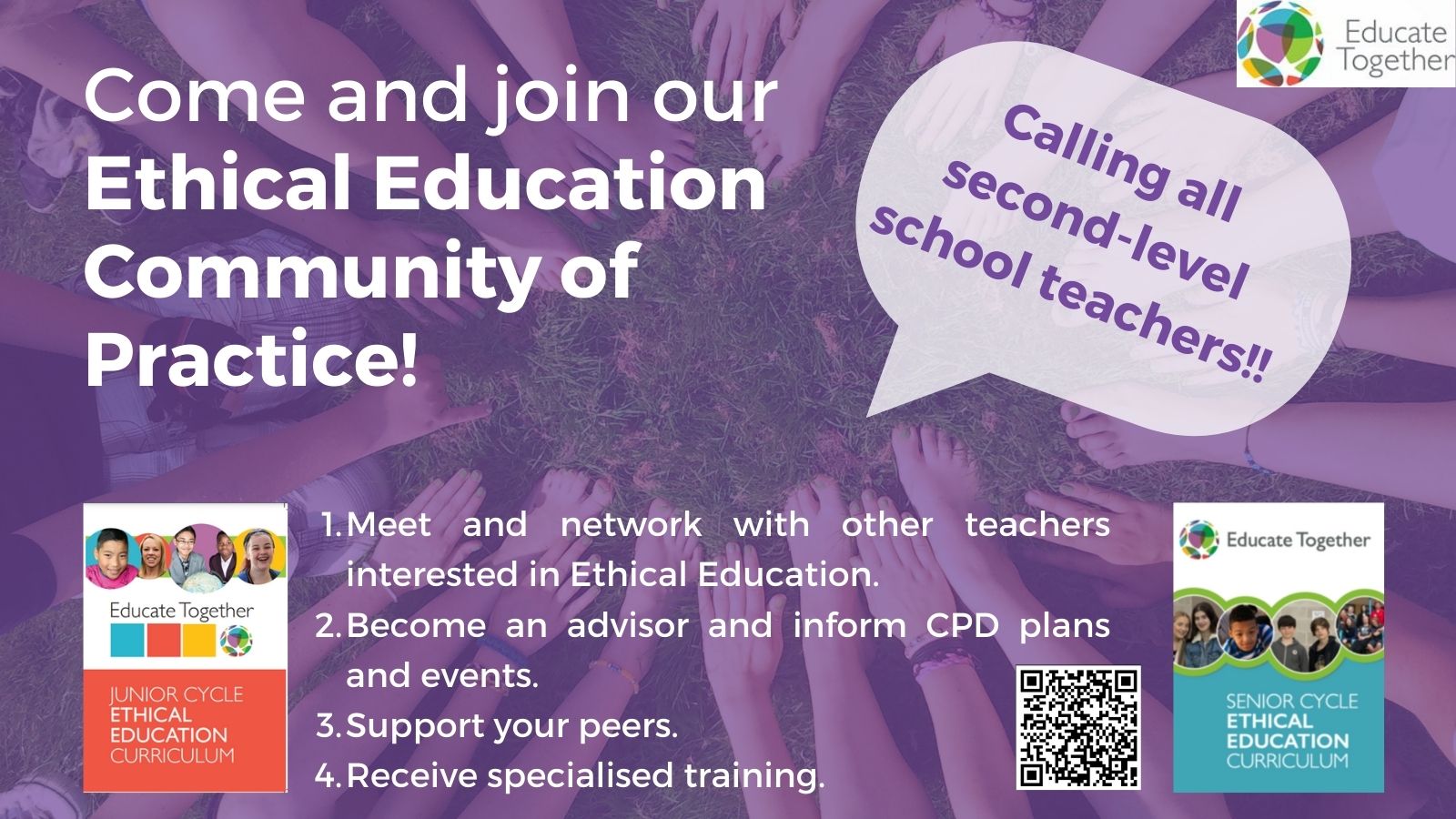 By Susana Núñez, Education Officer (Second-level), Educate Together 
Would you like to join Educate Together's Ethical Education Community of Practice? We're looking for motivated, interested second-level teachers to become Ethical Education advisors within the network and support the development of Educate Together's unique curriculum. Interested? Read on… 
 What would being an advisor involve? 
As member of this community of practice, you will attend a few meetings per year and share your experience as a teacher of Ethical Education, this might involve:  
Reviewing, developing and/or sharing lesson plans and other resources.

 

Assisting with induction or CPD event.

 

Providing peer support to other Educate Together teachers.

 

Offering expert advice to national office regarding Ethical Education matters.

 
 Who can be part of it? 
Any second level teacher from the Educate Together network with a passion for Ethical Education and/or Global Citizenship Education and relative experience in the area. 
How do I sign up? 
If this is something that sparks your interest, we would love to hear from you. Fill in this form with contact details, school and any relevant information regarding your interest and experience of teaching and learning Educate Together's Ethical Education curricula. 
 More information? 
Get in touch with susana.nunez@educatetogether.ie to chat about this further.